The 16th annual RiverRun International Film Festival in Winston-Salem may have ended its 10-day run this evening, but we still have four fest titles to wade through. Let's begin, shall we?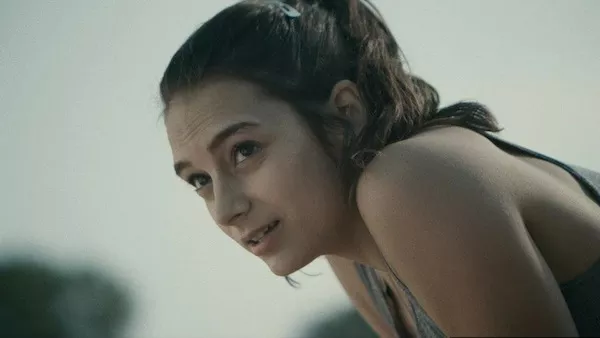 Les Films Séville
Sophie Desmarais in Sarah Prefers to Run
SARAH PREFERS TO RUN - Canadian actress Sophie Desmarais earned a special award at RiverRun for her performance in this film, and she's certainly the best thing about it. She delivers a quietly commanding turn as Sarah Lepage, a young woman who's only interested in life on the track. Unable to afford to continue her athletic endeavors at a university due to financial struggles, she reluctantly agrees with her friend Antoine (Jean-Sebastien Courchesne) that they should get hitched in order to secure available scholarship funds to those who are married. Writer-director Chloe Robichaud has taken a real chance by creating a protagonist more passive than most, yet while this makes Desmarais' character mysterious much of the time, it too often also renders her as simply an uninteresting individual, with very little access to her inner life and what makes her tick, let alone run.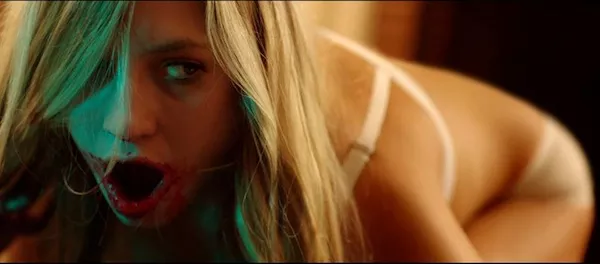 Image Entertainment
Brooke Butler in All Cheerleaders Die
ALL CHEERLEADERS DIE - Screened last month at the Mad Monster Party in Charlotte, this is actually a remake of a 2001 film of the same name. Writer-directors Lucky McKee and Chris Sivertson are responsible for both versions, electing to update their straight-to-video original with this new version that's been making the film festival and convention rounds. I haven't seen the 2001 cut, but based on the evidence here, the movie could stand being filmed a third time. What sounds like a can't-miss premise - Mean Girls as filtered through horror-flick sensibilities - proves to be a disappointment, with a sloppy narrative drive and heavy-handed attempts at humor. Caitlin Stasey stars as Maddy, an alt-grrl who joins the cheerleader squad for mysterious reasons. When an altercation with a star football player (Tom Williamson) and his sycophants ends with the deaths of Maddy and three other girls, it's up to Maddy's wiccan-dabbling friend Leena (Sianoa Smit-McPhee) to bring them all back from the other side to take their revenge - and attend senior year.
Autumn Rose Productions
Dick Miller on the set of Gremlins 2, as seen in That Guy Dick Miller