Assessing the crop of motion pictures that had been released over a 12-month period, former Los Angeles Times critic Charles Champlin wrote, "It wasn't a bad year for movies; it was a terrible year." He was referring to 1975, a year that produced such works as Jaws, Nashville, One Flew Over the Cuckoo's Nest, Dog Day Afternoon, The Sunshine Boys, Love and Death, Barry Lyndon, Death Race 2000, The Rocky Horror Picture Show and Three Days of the Condor. Perhaps you've heard of one or two of those.
It would be grandstanding for me to make a similar declaration about the cinema scene of 2011 — after all, it's possible that in 30 years, film scholars will fondly look back on, say, Adam Sandler's Jack and Jill and realize it's every bit the equal of such cross-dressing classics as Tootsie and Some Like It Hot (possible, but not likely). I will say that this struck me as a rather weak year for film, with plenty of movies that entertained me but precious few that rocked my world.
Never having been one to hand out four-star ratings like so much candy on Halloween — I only average three a year — 2011 found me especially stingy: Of the 160 movies I screened during the past 12 months, not one was honored with that designation. It's possible that the passage of time will change my mind — plenty of flicks that I initially awarded three-and-a-half stars have held up beautifully over the years, eventually earning the full four stars when I later reviewed them on Blu-ray or DVD (examples: Topsy-Turvy, Thelma & Louise, Pee-wee's Big Adventure) — but for now, nothing from 2011 warrants such rapturous acclaim. That's not to say the scene was the equivalent of a barren wasteland. There were interesting things happening in Hollywood, internationally, and even here in Charlotte.
On the homefront, The Light Factory garnered attention with its various film projects, a diverse line-up so rich that, for Best Film Series in this year's Creative Loafing Best of Charlotte issue, the critics' pick went to one TLF series while the readers' pick went to a different one. Addressing the lack of wild'n'woolly fare on theater marquees, the Back Alley Film Series came roaring to life, booking a series of grindhouse-style titles and being rewarded with sizable audiences. (One of their featured flicks, Bellflower, made my Honorable Mentions list, while another, Tucker & Dale vs. Evil, barely missed it.) From the Charlotte Film Society to the Charlotte Film Community, from the GayCharlotte Film Festival to the 15 Short Film Festival, from the Main Library's longtime film series to all the new ones popping up at regular intervals, local organizations are making sure that Charlotteans interested in alternative fare are kept content.
Here, then, are my picks for the 10 best movies of 2011 (OK, I cheated; actually 11), followed by 10 worthy runners-up, other assorted superlatives, and — shudder — one final glance at the 10 worst films of the year.
THE 10 BEST
1. THE DESCENDANTS (Alexander Payne). The best picture of 2011. This is the second time in three years that a George Clooney movie has topped my 10 Best list (following 2009's Up in the Air), and it's gratifying to see a superstar using his clout to consistently deliver quality entertainment (even his so-so The Ides of March aimed higher than, say, fellow superstar Johnny Depp's inane Pirates of the Caribbean sequel or Tom Hanks' piddling Larry Crowne). Alexander Payne, one of the men responsible for such gems as Sideways and Election, here adapts Kaui Hart Hemmings' novel about a family feud in Hawaii, with the patriarch (Clooney) contending with an adulterous wife who's now in a coma, two daughters (Shailene Woodley and Amara Miller) who don't respect his authority, and a land deal that might end up testing his moral boundaries. The Descendants is the sort of picture that's easy to constantly revisit, offering endless pleasures through its spot-on casting, incisive screenplay, and generosity toward all of its characters. Oh, yeah, the gorgeous Hawaiian vistas don't hurt, either.
2. HUGO (Martin Scorsese). 2011 found several filmmakers making films about filmmaking — see The Artist, My Week with Marilyn, Super 8, even the 0%-approval-on-Rotten-Tomatoes Bucky Larson: Born to Be a Star — but the best ode to cinema came from Martin Scorsese, pouring all his talents as a director, instructor and preservationist into one lovely motion picture. The story's approach is sneaky, starting out as an accomplished yarn about a poor orphan boy (Asa Butterfield) before morphing into a fascinating look at the legacy of the brilliant film pioneer Georges Méliès (Ben Kingsley). More than just catnip for silver-screen enthusiasts, Hugo is also a warmhearted movie about the triumph of familial love in the face of crushing loneliness.
3. WIN WIN (Thomas McCarthy). Writer-director Thomas McCarthy's The Station Agent landed in the place position for 2003 — it was second only to Lost in Translation as my favorite film of that year — while Win Win manages to snag the show position for 2011. Certainly, McCarthy deserves some sort of medal — or, ahem, an Oscar — for making slice-of-life movies that so expertly tap into instantly recognizable emotions and experiences. As the struggling couple who end up taking care of a troubled teenager (Alex Shaffer), Paul Giamatti and Amy Ryan are both gold.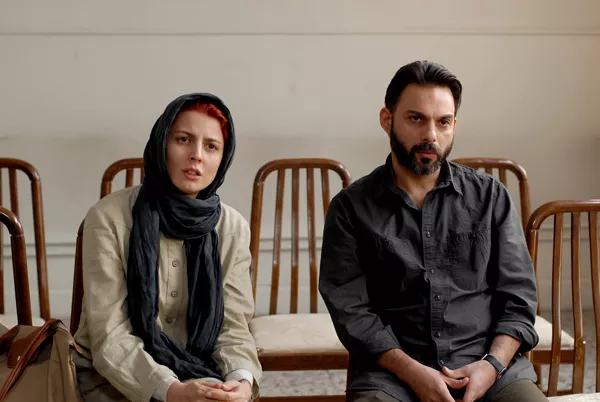 4. A SEPARATION (Asghar Farhadi). The past decade has seen some exemplary Iranian films reach the Charlotte city limits (rent 2003's Crimson Gold and 2006's Offside ASAP), and it's a good bet that this latest stellar achievement, which opened in New York and Los Angeles just this past Friday, will hit town in early 2012. A riveting look at the challenges faced by a couple (and their daughter) as they head toward divorce, this digs into cultural and religious dilemmas that initially seem endemic to Middle Eastern life but are eventually revealed to be universal truths.
5. THE GUARD (John Michael McDonagh). An Irish cop (Brendan Gleeson) and an FBI agent (Don Cheadle) reluctantly team up to stop a gang of drug-smuggling murderers in rural Ireland. On paper, it sounds like a throwback to those limp buddy-cop comedies so prevalent in the 1980s and 1990s, the type that invariably starred someone like Joe Piscopo. In reality, it's a terrific piece that gets most of its juice from director John Michael McDonagh's quip-packed script and Gleeson's sensational turn as a profane copper who's more intelligent than he appears.
6. BEGINNERS (Mike Mills). The year's best love story actually features the year's two best love stories, as a likable artist (Ewan McGregor) falls for a French actress (Melanie Laurent) while simultaneously reflecting on the affection he felt for his recently deceased dad (Christopher Plummer), a widower who had finally come out of the closet at 75. All three actors deliver infectious performances in this subtle, sensitive piece, and despite fierce competition from the War Horse and The Artist's pet pooch, this film's soulful Jack Russell terrier gets my vote as the year's best animal act.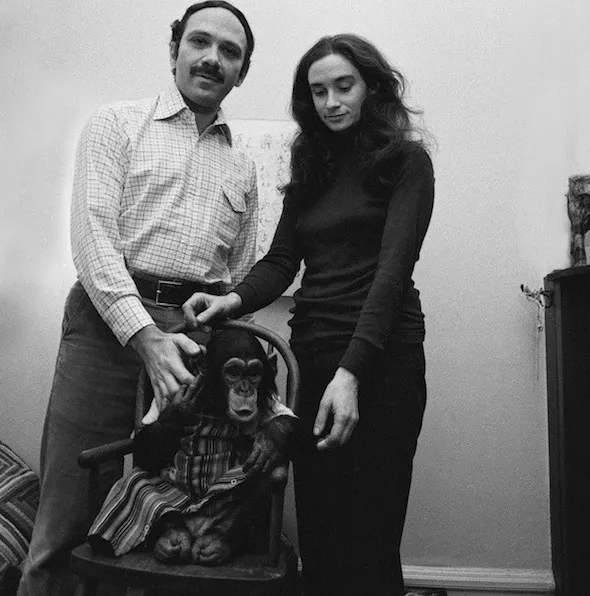 7. PROJECT NIM (James Marsh). In a year packed with superlative documentaries — Bill Cunningham New York, Tabloid, We Were Here, These Amazing Shadows, and many more — this emerged as the best of the bunch. It sheds light on a disturbing experiment from the 1970s, when scientist Herbert Terrace had various underlings attempt to raise a chimp named Nim as if he were a person. Between the arrogance, idiocy and insensitivity routinely on display, this is an infuriating film, and Terrace reveals himself as the movie year's most heinous villain, far scarier than any of the fictional choices.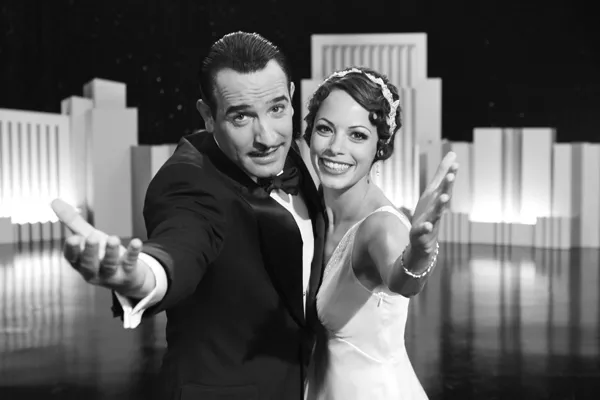 8. THE ARTIST (Michael Hazanavicius). The backlash has already begun on this critical darling and potential Oscar bigwig, with many dismissing it as just a gimmick (a silent black-and-white film in 2011?). While it may be true that it's nowhere near as brainy as its obvious screen antecedents Singin' in the Rain and A Star Is Born, it makes up in style what it lacks in smarts, and it's hard to resist the enchanting performances by Jean Dujardin and Berenice Bejo.
9. WAR HORSE (Steven Spielberg). While it hardly ranks with Steven Spielberg's greatest hits collection, this adaptation of the stage smash, coupled with his motion-capture epic The Adventures of Tintin, demonstrates that the master filmmaker still has a few tricks up his sleeve. Related in an episodic fashion, this stirring piece cannily employs its structure to smoothly maneuver between horror, humor, hope and, yes, heartbreak.
10. BRIDESMAIDS (Paul Feig) / X-MEN: FIRST CLASS (Matthew Vaughn). Insecure folks with sluggish brains would cast this pair in comfortable little niches: Bridesmaids for the ladies and X-Men: First Class for the fanboys. But all good movies are meant to appeal to everyone, and this summer's two best mainstream offerings followed suit — the former with hearty laughs, the latter with cutting-edge effects, and both with robust performances animating vivid characters.
The Next 10 (Honorable Mentions, In Preferential Order): Bill Cunningham New York (Richard Press); Attack the Block (Joe Cornish); Pariah (Dee Rees); Rango (Gore Verbinski); Bellflower (Evan Glodell); The Girl with the Dragon Tattoo (David Fincher); The Tree of Life (Terrence Malick); The Muppets (James Bobin); Everything Must Go (Dan Rush); Midnight in Paris (Woody Allen)
Best Actor: Brendan Gleeson, The Guard; Michael Fassbender, Shame, X-Men: First Class, A Dangerous Method & Jane Eyre; George Clooney, The Descendants; Jean Dujardin, The Artist; Michael Shannon, Take Shelter
Best Actress: Tilda Swinton, We Need to Talk About Kevin; Rachel Weisz, The Whistleblower; Kristen Wiig, Bridesmaids; Berenice Bejo, The Artist; Charlize Theron, Young Adult
Best Supporting Actor: Albert Brooks, Drive; Patton Oswalt, Young Adult; Christopher Plummer, Beginners; Nick Nolte, Warrior; Kevin Spacey, Margin Call & Horrible Bosses
Best Supporting Actress: Viola Davis, The Help; Amy Ryan, Win Win; Melanie Laurent, Beginners; Jessica Chastain, The Tree of Life, The Help, The Debt, Take Shelter & Coriolanus; Judy Greer, The Descendants
Overrated: Another Earth; 50/50; Friends with Benefits; Like Crazy; Puss in Boots
Underrated: Carnage; Cars 2; In Time; Jumping the Broom; Unknown
Disappointments: Cowboys & Aliens; Extremely Loud & Incredibly Close; The Ides of March; The Iron Lady; J. Edgar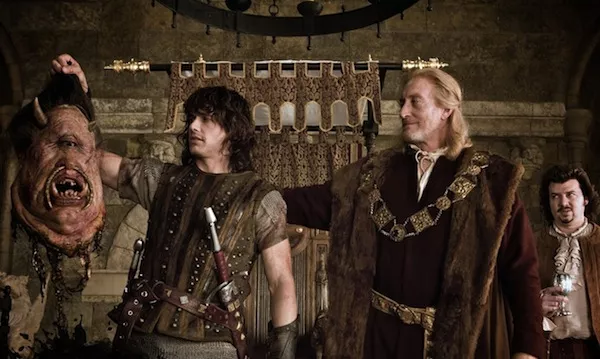 THE 10 WORST
1. YOUR HIGHNESS Those of us who anointed Natalie Portman and Black Swan the best performance and best picture of 2010 became clinically depressed when she followed that with the dim No Strings Attached and this movie monstrosity. The scene in which stoned Danny McBride and spacy James Franco are forced to give a hand job to a lecherous Yoda rip-off is inarguably the low point of the movie year. Or maybe the scene in which a Minotaur tries to anally penetrate McBride's sidekick before getting his appendage lopped off is inarguably the low point of the movie year. Or maybe the scene in which ...
2. SOMETHING BORROWED Just how awful is this generic rom-com about two insufferable women in love with the same insufferable dolt? So awful that it's shocking to note that Katherine Heigl is nowhere to be found. (She instead made New Year's Eve, which almost made this list.) It does, however, star Kate Hudson, Heigl's stunt double for this type of insulting dreck.
3. TRANSFORMERS: DARK OF THE MOON I'm not sure what's most disturbing in this dreadful sequel: A cameo by Fox a-hole Bill O'Reilly to further validate director Michael Bay's fascistic tendencies; Bay's misogynistic introduction of his hottie female lead by focusing solely on her 3-D-enhanced ass; or hero Sam Witwicky's mom creepily surmising that her son must have a big schlong in order to land such hot girlfriends.
4. JACK AND JILL Adam Sandler's first 2011 release, Just Go With It, was bad enough, but this is the one that will live in infamy. Al Pacino plays himself, and to borrow Joseph Welch's takedown of Joseph McCarthy, "Have you no sense of decency, sir? At long last, have you left no sense of decency?"
5. I MELT WITH YOU A film about one self-absorbed, well-to-do jerk bitching and moaning about his mid-life crisis stands a good chance of grating on the nerves, but this movie gives us four such characters. Thomas Jane, Jeremy Piven, Rob Lowe and Christian McKay portray the loathsome quartet, so upset that life has been difficult that they start bumping themselves off. Former porn star Sasha Grey turns up in a small role, and I daresay that the blunt, single-syllable scripts employed in her erotic films were Oscar-worthy compared to this drivel.
6. MR. POPPER'S PENGUINS The critical animosity directed toward Cars 2 this past summer left me baffled, since family films like Mr. Popper's Penguins and Zookeeper were actually the flicks that treated audiences of all ages with derision and condescension. Here, Jim Carrey is saddled with six penguins (with names like Bitey and Stinky); one of the foul fowl poops on his head, and cineasts around the world all die a little more inside.
7. ZOOKEEPER Another example of animal — and viewer — abuse, this finds Kevin James (about as funny as head lice) accepting relationship advice from talking zoo critters. A monkey voiced by Adam Sandler bleats, "Throw poop at her," a suggestion taken up by filmmakers who saw nothing wrong with hurling this celluloid caca at paying audiences.
8. CONAN THE BARBARIAN This expensive flop makes even the lumbering Schwarzenegger version look as fleet-footed as a Bugs Bunny cartoon by comparison. Director Marcus Nispel has also helmed worthless remakes of The Texas Chain Saw Massacre and Friday the 13th; we hear that his next projects will be updates of Lawrence of Arabia and 2001: A Space Odyssey.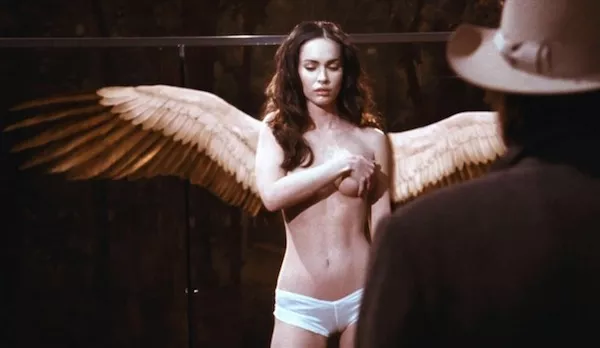 9. PASSION PLAY This often risible mood piece stars Megan Fox as a circus sideshow attraction who has actual angel wings growing out of her back. Rather than doing the sensible thing and joining the X-Men, she instead decides to make out with Mickey Rourke. Go figure. The film is packed with clumsy religious allegories, but its greatest sin is wasting Bill Murray in the role of a ruthless gangster. Father, forgive them.
10. ATLAS SHRUGGED PART I Rather than take the time to come up with something witty to write about this heavy-handed screed that boasts all the production values of a bad made-for-TV movie from the early 1980s, I'll just substitute the word "novels" with "films" in this popular quote and be done with it: "There are two films that can change a 14-year-old's life: The Lord of the Rings and Atlas Shrugged. One is a childish fantasy that often engenders a lifelong obsession with its unbelievable heroes, leading to an emotionally stunted, socially crippled adulthood, unable to deal with the real world. The other, of course, involves orcs."