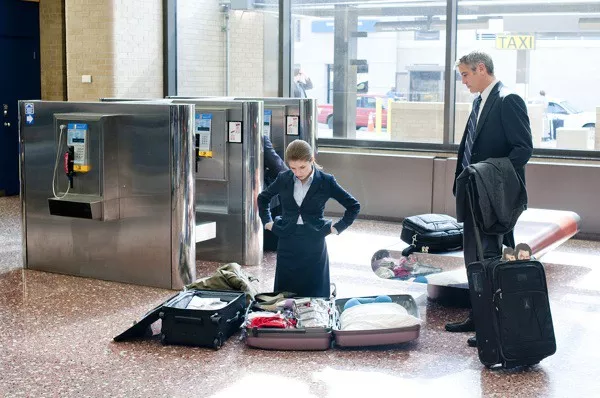 UP IN THE AIR: Anna Kendrick and George Clooney
By Matt Brunson
The movie year began with bumbling mall cops and ended with singing chipmunks, but rest assured that signs of intelligent life could be found in between.
Still, the decade certainly could have ended on a better note. After an extremely strong celluloid crop in 2007 (led by No Country for Old Men) and a fairly decent roster last year (with Harvey Milk and an '80s wrestler — to say nothing of a certain caped crusader — standing tall), 2009 simply didn't offer as many big-screen pleasures as previous years.
I screened 140 motion pictures during this 12-month window, which is 25-30 titles less than my annual average. I don't think I missed out on too many winners — something tells me that films like The Pink Panther 2, G-Force and All About Steve would probably not be competing for spots on my 10 Best list. And of the titles I did catch, very few seem destined to stand the test of time — the true mark of a movie's place in film history. Transformers: Revenge of the Fallen may have emerged as the biggest moneymaker of the year, but, 40 years from now, will Sight & Sound magazine be placing it on their respected and recurring list of the greatest films of all time? I think not.
At any rate, here are my picks for the 10 best movies of 2009, followed by 10 worthy runner-ups, other assorted superlatives, and one last peek at the 10 worst films of the year.
THE 10 BEST
1. UP IN THE AIR (Jason Reitman). The best picture of 2009. In this era of massive layoffs, a motion picture centering on the daily travels of a downsizing expert would seem like a cinematic suicide mission, but this superb adaptation of Walter Kirn's novel manages to be funny, sexy and breezy without ever diminishing the sobering realities that constantly hover around the picture's edges. In his best work to date, George Clooney shines as the charming hatchet man whose cocoon of willful isolation gets penetrated by a new co-worker (Anna Kendrick) lacking in people skills as well as by a fellow frequent flyer (Vera Farmiga) with whom he becomes romantically entangled. The topicality of this seriocomic piece will hopefully be short-lived — this nation could use some blue skies ahead — but its humor and grace should remain forever in vogue.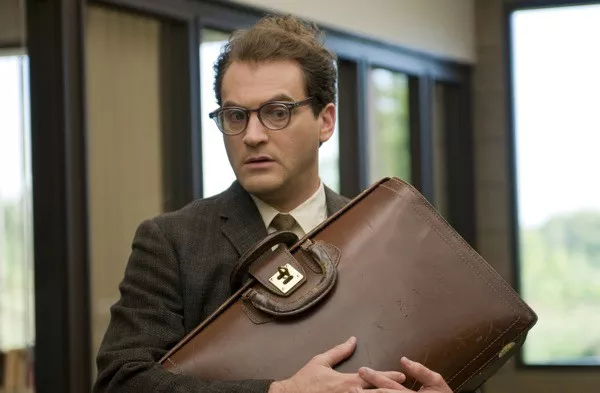 2. A SERIOUS MAN (Joel & Ethan Coen). Two years ago, the Coens gave us "Friend-o." Now they return with "Accept the mystery," the most quotable line as well as one of the driving principles in this astonishing piece that (like many of their best films) is guaranteed to reward repeat viewings. Taking as their subject nothing less than man's relationship with God, the brothers focus on Larry Gopnik (Michael Stuhlbarg), a Jewish teacher whose life starts to unravel at a dizzying rate. Larry seeks answers for his Job-like predicament, but will his search ultimately cause him to embrace his faith or reject it? The film is audacious, original and unclassifiable — a comedy that frequently carries the weight of a Biblical tragedy.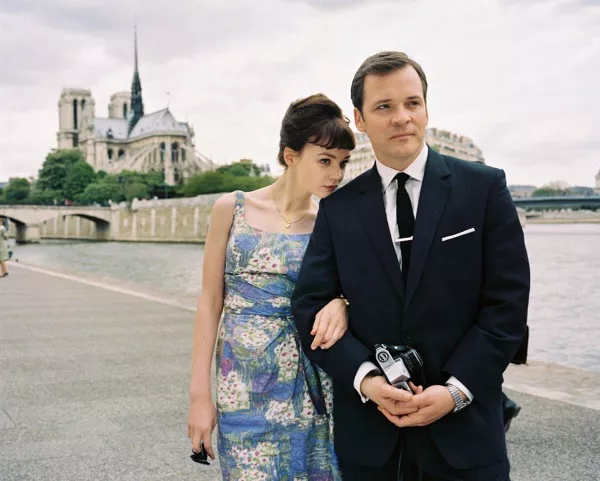 3. AN EDUCATION (Lone Scherfig). This lovely drama set in London during the early 1960s centers on a 16-year-old girl (Carey Mulligan) who must decide whether to attend Oxford after graduating from high school or stick with the older gentleman (Peter Sarsgaard) who's introduced her to a whirlwind life of nightclubs, champagne and fine art. Fiercely intelligent and unapologetically direct in its refusal to provide narrative shortcuts, this benefits from Lone Scherfig's sensitive direction, Nick Hornby's exquisite script (based on Lynn Barber's memoir) and Mulligan's tremendous breakout performance.
4. UP (Pete Docter & Bob Peterson). In an unexpectedly strong year for animated fare, it's no surprise that the winner and still champion is the Pixar entry. This gem about an elderly man (voiced by Ed Asner) and a little boy (Jordan Nagai) floating off to uncharted territory in a helium-filled house provides the requisite thrills and colorful supporting characters (the happy-go-lucky dog, Dug, is a keeper), but the storyline's guiding light — the senior citizen's love for his late wife — makes this as emotionally draining as any of the year's live-action offerings.
5. (500) DAYS OF SUMMER (Marc Webb). Tom (Joseph Gordon-Levitt), a romantic at heart, enters into a relationship with Summer (Zooey Deschanel), who's more cynical in nature. Can their romance possibly survive? The beauty of this utterly winning picture is that it doesn't live in a generational vacuum: Like the best films of its kind, its tale of young love (and all the accompanying trials and tribulations) will speak to all ages. Director Marc Webb employs a disarming visual flair, and the open faces and inviting eyes of both actors mean that their love story becomes our love story, warts and all.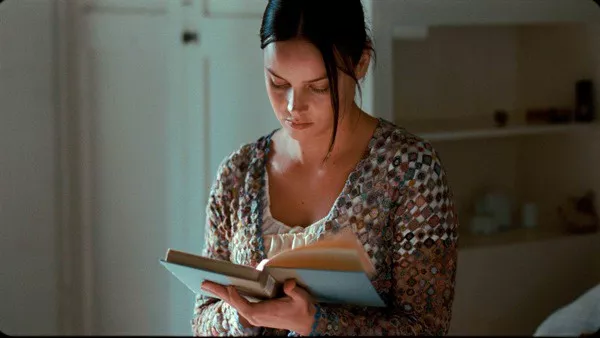 6. BRIGHT STAR (Jane Campion). In 1818 London, the forward-thinking Fanny Brawne (Abbie Cornish) makes the acquaintance of two poets — one (Charles Browne, played by Paul Schneider) becomes her adversary while the other (John Keats, played by Ben Whishaw) becomes her great love. Bringing the creative process to life on screen is always an uphill battle — how does one turn thoughts into something tangible? — but writer-director Jane Campion never reduces the written word to a mere plot device, choosing instead to work it into the very fabric of this deeply romantic picture.
7. IN THE LOOP (Armando Iannucci). With apologies to the engrossing though slightly overrated The Hurt Locker, this is actually the best 2009 release dealing in some manner with the "wartime experience" in the Middle East. Leave it to the Brits to make a topical movie on the subject that actually matters — and trust the cheeky bastards to also take that unexpected extra step by turning it into a comedy. Politicians on both sides of the Atlantic are skewered, and I especially enjoyed Peter Capaldi (as the Prime Minister's vicious right-hand man) and the manner in which he turns insults into an art form.
8. THE MESSENGER (Oren Moverman). Like In the Loop, here's another war story that takes places far away from the killing fields. A heartfelt drama about two stateside officers tasked with informing family members that their loved ones have died in overseas action, this pays more than the usual obligatory lip service to our men and women in uniform. As the Iraq War hero reluctant to handle this daunting new assignment, Ben Foster proves to be a revelation, while Woody Harrelson, as his seasoned mentor, has never been better.
9. NOT QUITE HOLLYWOOD: THE WILD, UNTOLD STORY OF OZPLOITATION! (Mark Hartley). From Food, Inc. to The Cove, there's no shortage of 2009 documentaries seeking to make the world a better place by educating viewers, exposing corruption and/or suggesting proper courses of action. Yet hacking through this forest of well-meaning films is this delirious look at the disreputable genre films that exploded out of Australia in the 1970s and '80s. Packed with choice clips and featuring Quentin Tarantino as one of the interviewees, this is informative, entertaining and oh-so-naughty.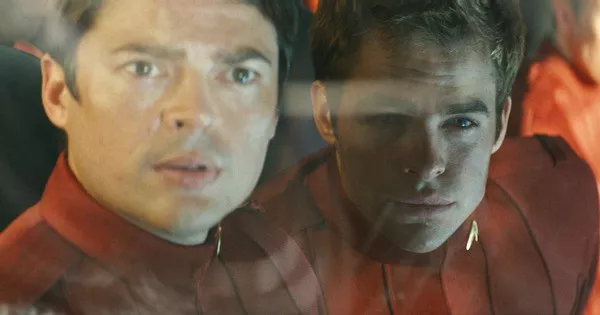 10. STAR TREK (J.J. Abrams). Barely edging out another space odyssey — Duncan Jones' heady Moon — for the final slot on this list, Star Trek finds TV wunderkind J.J. Abrams proving that there's still life in this enterprising franchise. Abrams' approach to revamping the series is by going even further back than what we assumed was the beginning. His motto: Be playful, be unpredictable, and full speed ahead.
The Next 10 (Honorable Mentions, In Preferential Order): Moon; Inglourious Basterds; The Maid; Julie & Julia; Coraline; State of Play; Goodbye Solo; This Is It; The Baader Meinhof Complex; Good Hair
Best Actor: George Clooney, Up in the Air; Matt Damon, The Informant!; Michael Sheen, The Damned United; Joseph Gordon-Levitt, (500) Days of Summer; Michael Stuhlbarg, A Serious Man
Best Actress: Meryl Streep, Julie & Julia; Carey Mulligan, An Education; Catalina Saavedra, The Maid; Kelly Macdonald, The Merry Gentleman; Gabourey Sidibe, Precious: Based on the Novel Push by Sapphire
Best Supporting Actor: Stanley Tucci, Julie & Julia and The Lovely Bones; Christoph Waltz, Inglourious Basterds; Paul Schneider, Bright Star; Woody Harrelson, The Messenger; Anthony Mackie, The Hurt Locker
Best Supporting Actress: Vera Farmiga, Up in the Air; Zooey Deschanel, (500) Days of Summer; Anna Kendrick, Up in the Air; Marion Cotillard, Nine; Melanie Laurent, Inglourious Basterds
Overrated: The Hangover; Invictus; Two Lovers; Tyson; Valentino: The Last Emperor
Underrated: The Box; The Lovely Bones; My Sister's Keeper; A Perfect Getaway; Terminator Salvation
Disappointments: Amelia; The Imaginarium of Doctor Parnassus; Nine; Public Enemies; Taking Woodstock
THE 10 WORST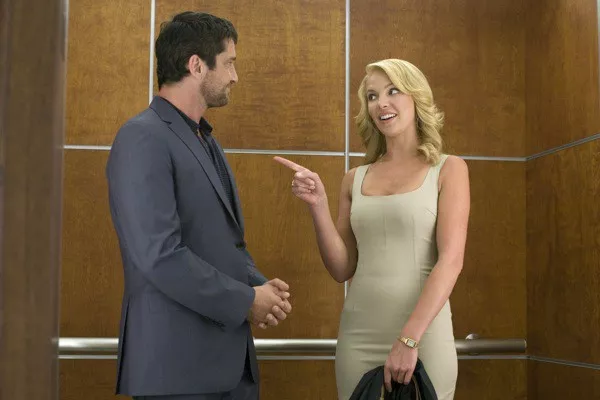 1. THE UGLY TRUTH "Ugly" doesn't even begin to describe this abysmal effort in which a frigid control freak (Katherine Heigl) and a slovenly chauvinist pig (Gerard Butler) inexplicably fall for one another. It's partly because of romantic comedies as stupid and clueless as this one that the so-called "battle of the sexes" will rage on for at least another 500 years.
2. TRANSFORMERS: REVENGE OF THE FALLEN Steven Spielberg's acknowledged status as a "hands-on producer" provided the 2007 original with some personality, but with this sequel clearly the exclusive property of director Michael Bay, the end result is the filmic equivalent of a 150-minute waterboarding session. As for the two "black" Transformers, they make Jar Jar Binks seem like Sidney Poitier by comparison.
3. THE INFORMERS Not to be confused with The Informant! (a fine film), this is instead the latest adaptation of a Bret Easton Ellis novel, and that it's the worst one yet says a lot about its sheer wretchedness. Billy Bob Thornton, Kim Basinger and Mickey Rourke are among those looking thoroughly bored as they play vacuous twits who never say or do anything of consequence or interest.
4. OLD DOGS Pair the star of Battlefield Earth and Look Who's Talking Too with the star of Patch Adams and Flubber, and odds are the end result won't be a comedy classic. Then place the director of Wild Hogs at the helm, and it's all but guaranteed that the finished product, a creepy yarn about two aging dudes raising two brats, will reek of creative desperation.
5. MY LIFE IN RUINS Nia Vardalos enjoyed a box office bonanza with My Big Fat Greek Wedding, but this torturous endeavor is merely one big fat Greek disaster. As a brainy tour guide saddled with a group of imbecilic tourists, Vardalos finds romance with a bus driver named Poupi Kakas. And if that's not hilarious enough, his nephew's name is Doudi Kakas. Sorry, Nia, I sense a career in ruins.
6. NEW IN TOWN As a movie about a high-powered executive (Renee Zellweger) ordered to downsize a significant workforce, this insulting rubbish is continents removed from the pleasures of Up in the Air. And as a film about a city slicker forced to live among Red State rubes, it can't even match the dismal Did You Hear About the Morgans? In short, it's pretty worthless.
7. YEAR ONE Biblical times were milked for raunchy but riotous laughs in History of the World: Part I and Life of Brian, but the well seems to have run dry when it comes to this dreary comedy. Even with gags involving feces-eating, urine-drinking, vomiting, incest AND bestiality, this is far too witless to be considered distasteful — it's more like watching with pity as a dorky fifth-grader tries to shock adults with a string of profanity.
8. LAW ABIDING CITIZEN After his wife and daughter are murdered and the killer goes free, a bereaved family man (Gerard Butler ... again) sets out to get his revenge not only on the criminal but also on our faulty judicial system. What begins as a cathartic, thought-provoking film — a Death Wish for these modern times — soon becomes too afraid to tackle the issues it brings up, thus transforming into a shallow, ridiculous thriller.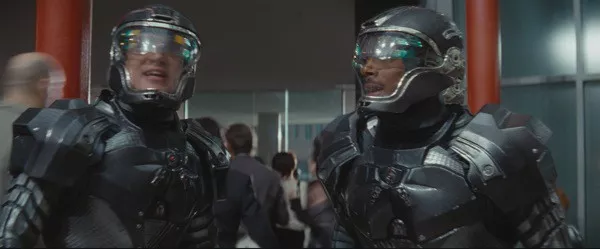 9. G.I. JOE: THE RISE OF COBRA The second of this year's summer films to be based on a line of Hasbro toys (the first being, of course, Transformers Part Deux), this plastic product isn't G.I. Joe so much as it's C.G.I. Joe, a nonstop orgy of computer imagery and pretty much what we'd expect from the director of the execrable Van Helsing and two dopey Mummy movies.
10. JENNIFER'S BODY Diablo Cody won a well-deserved Oscar for penning Juno, but her sophomore script proved to be, well, sophomoric. Instead of providing a subversive, female POV to a played-out genre that has traditionally been owned by male filmmakers, this horror yarn about a high school hottie (monotonous Megan Fox) who becomes a vampire-zombie-thingie can barely keep pace with even the most rudimentary slasher flicks.