They say that the cream always rises to the top; that goes for the cream of the cinematic crop as well.
Glance at any two random critics' 10 Best lists for 2010 and chances are the majority of the titles will match. What that means — at least to my way of thinking — is that truly fine films were in such short commodity during this past year that the nation's scribes were all forced to rally around the same pictures. There were several exemplary achievements, to be sure, but the pool was awfully shallow.
This dearth of powerful pictures is even reflected in my own year-end compilation. Of the 135 films I screened during 2010, few seem likely to stand the test of time. And while I'm pleased with the movies that grace my Top 10, I can say with certainty that some of the titles on the lower half of my Honorable Mentions list would not have made the cut in other, more vibrant years.
As is occasionally the case, coming up with the top eight films for my 10 Best list was easy; choosing among four worthy titles for those final two slots was painful. So even though they head my 10 Honorable Mentions, I'd like to pay extra tribute to Mike Leigh's Another Year (opening in Charlotte in early 2011), an exemplary achievement in writing, and Danny Boyle's 127 Hours, an exemplary achievement in directing.
And now, here are my picks for the 10 best movies of 2010, followed by 10 worthy runner-ups, other assorted superlatives, and one last slam of the 10 worst films of the year.
THE 10 BEST
1. BLACK SWAN (Darren Aronofsky). The best picture of 2010. No other movie released during the last 12 months has gripped me quite like this penetrating piece set in the world of ballet, a pas de deux between director Darren Aronofsky and star Natalie Portman. Combining the sensibilities that defined his two equally great past films — the nerve-shattering approach of Requiem for a Dream coupled with the absorbing character study of The Wrestler — Aronofsky, working from a screenplay by Mark Heyman, Andres Heinz and John J. McLaughlin, examines with painstaking precision the process of suffering for one's art. Yet the film goes deeper than that, functioning also as an incisive piece about the rites of passage endured by a young girl as she fully transforms into a woman. Heavy with symbolism and expertly staged by Aronofsky and crew, this psychosexual thriller burrows both under the skin and into the brain, and it showcases a magnificent Portman in what is clearly the performance of the year.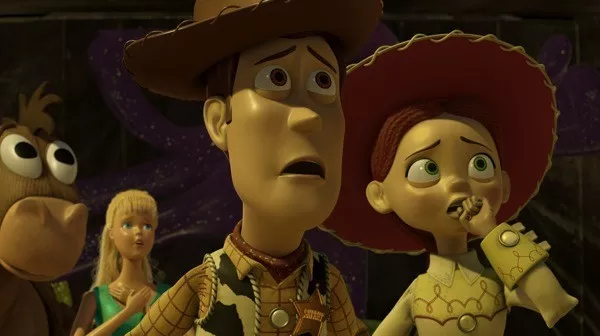 2.TOY STORY 3 (Lee Unkrich). Woody, Buzz and the rest of the gang bid a fond farewell in this emotional outing, the perfect final chapter in a trilogy that's guaranteed to live on for generations (to infinity and beyond?). This superior sequel — funny, smart, gut-wrenching, even scary — taps into the feelings all of us have encountered during our respective childhoods, when we employed our toys as a passageway to new worlds and new experiences. Toy Story 3 may look like a family film, but as it tackles issues of loss, identity and self-worth, it reveals itself as one of the most adult movies of recent vintage.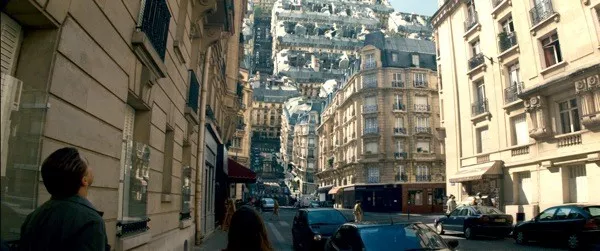 3. INCEPTION (Christopher Nolan). Dream weaver Nolan creates a moviegoing marvel that has the ability to get cineastes intoxicated on the pure pleasure and the pure possibility of the medium of film. Tackling such prominent themes as (to borrow from dream expert Salvador Dali) the persistence of memory, Nolan has fashioned a head-scratching one-of-a-kind that's both knotty enough and ambiguous enough to lead to conflicting opinions down the years. It all adds up to a superb motion picture, one with the ability to infiltrate both our dream state and our waking life.
4. THE SOCIAL NETWORK (David Fincher). Exhibiting an extraordinary gift for gab, this relates the fascinating story of how Harvard nerd Mark Zuckerberg (Jesse Eisenberg) created Facebook and in the process became the world's youngest billionaire. Yet this isn't an inspiring movie about an underdog beating the odds as much as it's a prickly mishmash of how one person's insecurities led to success even as his personality remained grounded in arrogance. Fincher keeps the proceedings moving at a rapid clip, a task made easier by Aaron Sorkin's script and great performances by the entire cast.
5. THE SECRET IN THEIR EYES (Juan Jose Campanella). The most recent Academy Award winner for Best Foreign Language Film, this Argentinean import offers a dizzying mix of suspense, intrigue and romance. A midlevel employee (Ricardo Darin) in the Buenos Aires court system spends a quarter-century obsessing over an unsolved rape-murder, with his boss, his perpetually drunk colleague and the victim's husband all figuring in his investigation. This exhilarating drama leads to a brilliant conclusion that will haunt — and satisfy — just about anyone who's ever mulled over the inadequacies of the world's courts.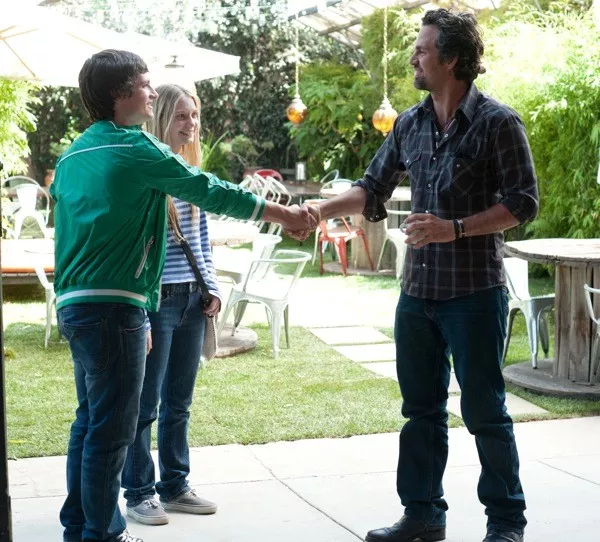 6. THE KIDS ARE ALL RIGHT (Lisa Cholodenko). A married lesbian couple (Annette Bening and Julianne Moore) aren't sure how to react when they learn that their two teenage children (Mia Wasikowska and Josh Hutcherson) want to meet their biological father (Mark Ruffalo). Yet one more movie exploring family dysfunction might sound like a slog through well-trodden indie film terrain, yet writer-director Cholodenko's film is written with such perception, directed with such sensitivity and acted with such brio that the result is not only a path paved with good intentions but also one lined with loving detail.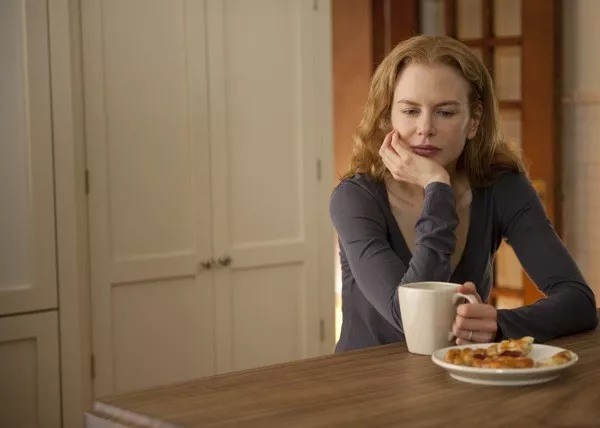 7. RABBIT HOLE (John Cameron Mitchell). Mitchell, best known for helming the raucous and sexually charged movies Hedwig and the Angry Inch and Shortbus (both of which made my 10 Best lists during their respective years), does an impressive about-face with this low-simmering drama about a couple coping with the death of their young son. The father (Aaron Eckhart) attempts to maintain a brave face — with wavering success — but the mom (Nicole Kidman) makes no effort to sugarcoat her bitterness or spare the feelings of others. Kidman's astounding performance alone makes this a must-see. (Rabbit Hole is scheduled to open in Charlotte on Jan. 14.)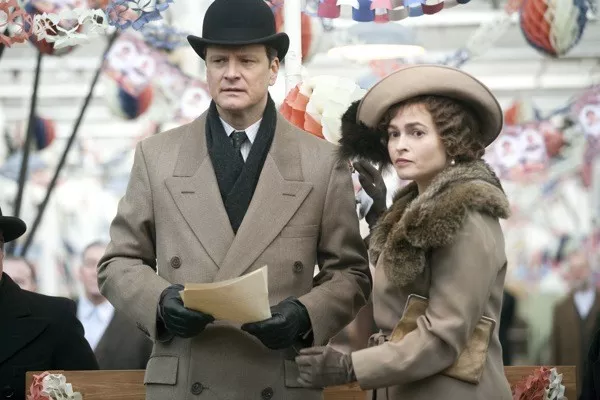 8. THE KING'S SPEECH (Tom Hooper). Hooper and particularly screenwriter David Seidler manage to build a towering film from a historical footnote: the debilitating stammer that haunted Albert Frederick Arthur George (aka the Duke of York and then King George VI) since childhood and the efforts of speech therapist Lionel Logue to cure him of his affliction. The film is careful to paint in the historical details surrounding this character crisis, but the meat of this satisfying movie rests in the dynamic interplay between Colin Firth (as George VI) and Geoffrey Rush (as Lionel Logue).
9. WINTER'S BONE (Debra Granik). Jennifer Lawrence delivers a breakthrough performance as 17-year-old Ree Dolly, who's smarter than any of the rubes surrounding her in Missouri's poverty-stricken Ozark terrain. Learning that her dad has skipped bail after putting up their house for collateral, she sets out to locate him, running into resistance from all manner of dangerous people. Suffused with pungent backwoods flavor, this assured directorial effort from Granik offers a rare look at a region that will seem as foreign to most moviegoers as the forest moon of Endor.
10. EXIT THROUGH THE GIFT SHOP (Banksy). The year's best documentary may, in fact, not even be a documentary. A Frenchman named Thierry Guetta contemplates making a film about street art, but the enigmatic British street artist Banksy opts instead to make a movie about Thierry. Thierry eventually transforms into a successful hack artist named Mr. Brainwash, but is he a real person or is the film an elaborate hoax by Banksy? It's a mind-bender to match Inception, but either way, the picture offers a delicious examination of haute monde hypocrisy as well as the subjective nature of criticism.
The Next 10 (Honorable Mentions, In Preferential Order): Another Year; 127 Hours; The Town; The Square; Eat Pray Love; Please Give; Scott Pilgrim vs. the World; Red; The Last Exorcism; Waiting for "Superman"
Best Actor: Colin Firth, The King's Speech; Jesse Eisenberg, The Social Network; James Franco, 127 Hours; Matt Damon, Hereafter; Michael Douglas, Solitary Man
Best Actress: Natalie Portman, Black Swan; Nicole Kidman, Rabbit Hole; Jennifer Lawrence, Winter's Bone; Julianne Moore, The Kids Are All Right; Anne Hathaway, Love & Other Drugs
Best Supporting Actor: Geoffrey Rush, The King's Speech; John Hawkes, Winter's Bone; Michael Shannon, The Runaways; Mark Ruffalo, The Kids Are All Right; Justin Timberlake, The Social Network
Best Supporting Actress: Barbara Hershey, Black Swan; Amy Adams, The Fighter; Helena Bonham Carter, Alice in Wonderland, The King's Speech and Harry Potter and the Deathly Hallows: Part 1; Marion Cotillard, Inception; Ashley Bell, The Last Exorcism
Overrated: Countdown to Zero; Get Low; I Love You Phillip Morris; Predators; Unstoppable
Underrated: The A-Team; The Book of Eli; Hereafter; Love & Other Drugs; Morning Glory
Disappointments: Alice in Wonderland; Robin Hood; Somewhere; TRON: Legacy; The Wolfman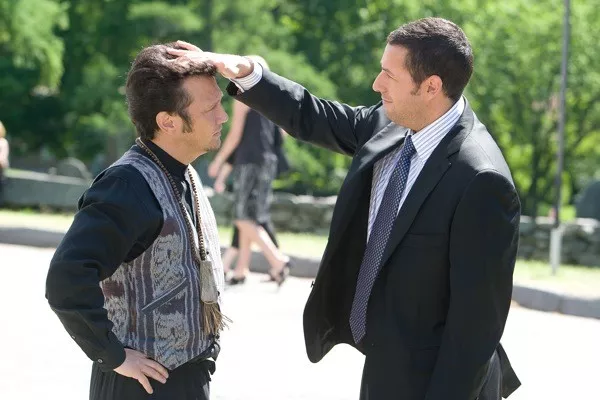 THE 10 WORST
1. GROWN UPS Adam Sandler's worst film since the one-two punch of Little Nicky and Big Daddy marks the umpteenth collaboration between the comedian and director Dennis Dugan. Dugan is to screen comedy what the atomic bomb was to Nagasaki, and he basically serves up what feels like 90 minutes of excruciating home movies. Kevin James falls down, David Spade falls down even more (into excrement, no less), Rob Schneider continues to look like a man in need of a restraining order, Chris Rock barely phones it in, and Sandler kicks back and counts the millions made from this amateurish slop.
2. THE SWITCH The vilest film of 2010 finds a single woman (Jennifer Aniston) forgiving — and falling in love with — the creep (Jason Bateman) who switched the sperm donation from her chosen applicant (Patrick Wilson) with his own, resulting in a case of mistaken paternity. Even more disturbing than the movie was the reader feedback from men who felt such behavior was acceptable — heck, even their God-given right — and from women — lots of women — who found the scenario adorable (cooed one: "I'd let Jason Bateman invade my uterus any time!").
3. THE BOUNTY HUNTER Jennifer Aniston once more, continuing to prove she's only tolerable when insulated by terrific indie casts or co-starring opposite Marley. Here, she's paired with Gerard Butler, again demonstrating that his comedic instincts are roughly on par with those of a great white shark. What else is there to say about a romantic comedy so generic it might as well have been called Generic Romantic Comedy?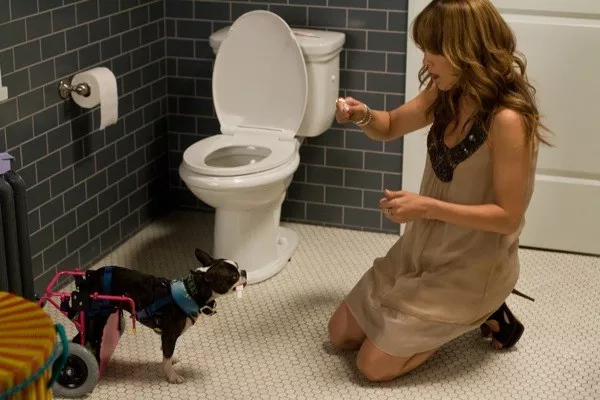 4. THE BACK-UP PLAN Jennifer Lopez's first screen outing in four years isn't a motion picture so much as it's a new form of Chinese water torture: Seemingly innocuous at first, it continues to pelt the viewer with one abysmal scene after another until insanity seems like the only logical result. An odious heroine, putrid slapstick sequences and an unhealthy obsession with scatological humor are only a few of its problems.
5. REMEMBER ME Not even three dozen increasingly nasty e-mails from Robert Pattinson fangirls could persuade me to change my original stance on this cinematic sludge. The RPattz faithful insist it's a movie about living life to the fullest; I maintain it's a clumsy and mawkish melodrama featuring arguably the most tasteless twist ending of the year.
6. MY SOUL TO TAKE / A NIGHTMARE ON ELM STREET Wes Craven, a consummate hack with an inexplicably strong following, has helmed many a terrible terror flick, and you can chuck My Soul to Take onto that rotting pile of celluloid carcasses. And while he had nothing to do with the new Nightmare, it's nevertheless a soulless and unnecessary remake of his own so-so original from 1984. Moral: Stay away from all Craven images.
7. VAMPIRES SUCK Even Twilight haters — those folks who, uh, sparkle with glee whenever anyone takes shots at Stephenie Meyer's blockbuster franchise — were aghast at how unspeakably awful this would-be putdown turned out to be. Forget Airplane! or The Naked Gun comparisons: This makes even Winter's Bone look like comic gold.
8. KILLERS How sick am I of sitting through imbecilic films starring Katherine Heigl, whose The Ugly Truth topped my 10 Worst for 2009 and whose first of two 2010 releases lands here? So much that when Life As We Know It was released this past October, my Facebook status read, "Matt Brunson felt the most incredible sense of inner peace earlier this week when electing to skip the screening for the latest Katherine Heigl film." And I slept well that night, too.
9. YOU WILL MEET A TALL DARK STRANGER Even Woody Allen apologists (like me) couldn't help but be flabbergasted by this strained, scattershot and unfunny film that wastes the likes of Naomi Watts and Anthony Hopkins. Woody's always managed comebacks in the past, but, at long last, could this possibly represent the end of the line?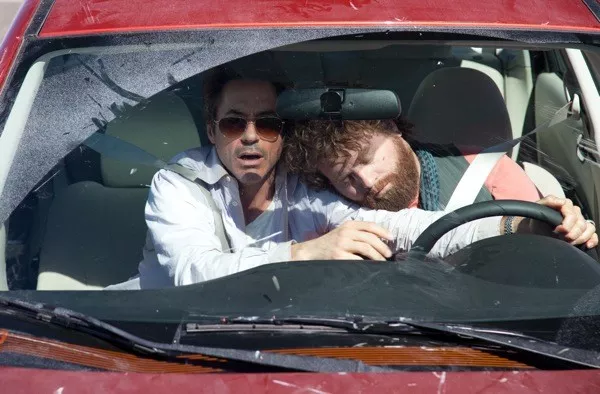 10. DUE DATE / IT'S KIND OF A FUNNY STORY The Hangover's Zach Galifianakis (and let's pray he's merely a soon-to-fade fad) appeared in two misfires this past year — the first an obnoxious and sophomoric road-trip romp, the second a smug and misguided seriocomedy. Who am I to say which is worse?