This weekend an exceptionally rad international event happened in the Charlotte tech scene. Attendees from as far away as Brooklyn, N.Y., came to learn Ruby, a computer programming language, for free. The day-long class, hosted at Skookum Digital Works in Uptown, connected top-level local instructors with ladies with a baseline understanding of coding then taught them the fundamentals of coding. These classes happen all over the world, courtesy of the Rails Girls.  
From their
website
:

Rails Girls aims to open up technology and make it more approachable for girls and women.

Rails for Girls wants to empower girls to build the capacity and acquire the tools to conquer the last online frontier.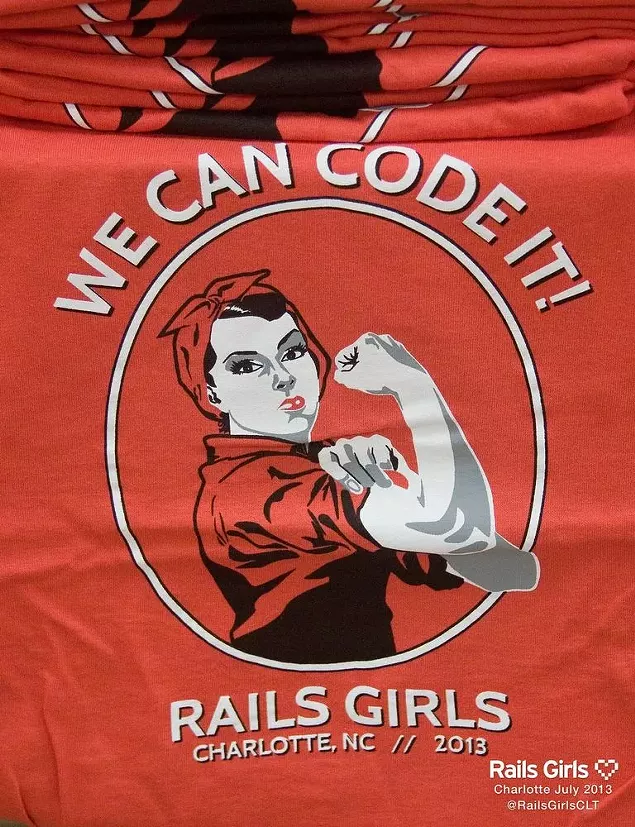 When I asked Esther Barragan, the Rails Girls CLT organizer, why she decided to organize this event here's what she said:
"We have a huge need for women's voices in technology. Women came from D.C., Brooklyn, Greenville (S.C.), Atlanta, and of course, Charlotte. The desire is there, so much so that we had to turn away over half of the applicants. Women need a place to start and some encouragement. Why not build it yourself? Rails Girls, despite the name, gives women who have no experience with programming an opportunity to learn how the Web works and how to build for it."
It's about time some of these new-school events started making their way down to Charlotte. We've long had a vibrant tech community because of the banks, but this time, it's the tech startups that'll benefit.
Rails Girls will only be around once this summer so if you're bummed you missed it, watch
Esther Barragan
for future hacker/tech events (she's bound to do more in the future as are her co-organizers Jonathan Roes, Eric LaForce, and Brandon Dennis), and
@RailsGirlsCLT
on Twitter to follow when they announce another learning sometime in the future!
For more commentary, follow me on Twitter @dbirdy, for more photos peep my Flickr and to see all videos, subscribe to my YouTube channel here!

Teaser image courtesy of RailsGirlsCLT.