Editor's note: In this series, local author David Aaron Moore answers reader-submitted questions about unusual, noteworthy or historic people, places and things in Charlotte. Submit inquires to [email protected]
I recall from my childhood a cult leader who was trying to escape the country and ended up being apprehended in Charlotte. That did happen, right? Who was he, and what happened to him? - Daniel Connor, Charlotte
The individual you're referring to was known as The Bhagwan Shree Rajneesh. He was arrested Oct. 28, 1985 in Charlotte, when his Learjet set down for refueling after a swift take-off from Oregon.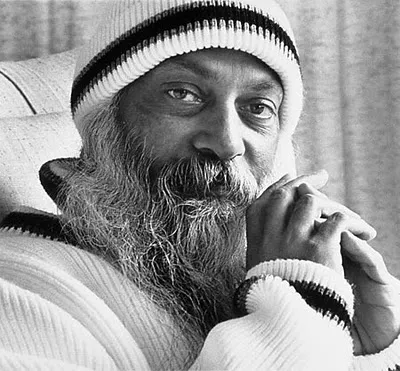 Rajneesh had captured the country's attention, and his apprehension here focused unprecedented national attention on the city.
Prior to his arrest, the charismatic philosopher was the spiritual leader of more than 500,000 people across the globe. In the United States, he had developed a commune known as Rajneeshpuram, just outside the small Oregon town of Antelope. According to various news reports, Rajneesh collected upwards of more than 4,000 homeless people from across the U.S. and brought them to Rajnesshpuram, which was described by writers of the time as a "free-love commune."
Among Rajneesh's purported teachings were the encouragement of sex as a recreational activity, the embracing of materialism, and the dismissal of Jesus Christ as "a madman."
Statements and teachings like these clearly did not endear Rajneesh to the American public and aroused even further the ire of Oregonians in Antelope and the surrounding county of Wasco.
Nearby residents had no idea what was yet to come.
By 1984, Rajneesh and his followers had bought up most of Antelope, gained control of the local government, and eventually renamed the town "The City of Rajneesh." But the worst still lay ahead: In August and September of 1984, in an effort to strengthen their control of Wasco County, several of his followers infected salad bars of multiple restaurants in the area with salmonella in an attempt to make everyone but their own people too sick to vote. More than 750 people became ill. The effort backfired, however, and Wasco County residents turned out in droves to avert the Rajneesh followers' plans.
Needless to say, Rajneesh decided it was time to leave Oregon, and quick. Along the way, he made one serious miscalculation - his plane, headed for Bermuda, landed in Charlotte for refueling. He was intercepted and arrested by local police and immigration authorities. National media outlets flocked to Charlotte for the bail hearings, where Rajneesh was shown in chains and handcuffs being led by CMPD from jail cell to court.
Rajneesh, who had lived in the lap of luxury in Oregon, was suddenly faced with decidedly different amenities while he was detained in the Mecklenburg County jail. "I have been sleeping on a steel bench, he told reporters. "Without even a pillow. And I cannot eat anything they can give."
Four days later, Rajneesh was returned to Oregon to face multiple charges of immigration violations. He was never charged with involvement in the bioterrorist activities initiated by his followers, although many of them later faced attempted murder charges. Following his convictions, he was given a 10-year suspended sentence, placed on five years' probation, and ordered to pay $400,000 in fines and prosecution costs. In addition, he was deported from the United States.
Returning to Pune, India, Rajneesh changed his name to Osho in 1987. Three years later, the man who had once called himself "the world's greatest lover," reportedly died of heart failure, though it was believed that his death was from AIDS-related complications.
Moore is the author of "Charlotte: Murder, Mystery and Mayhem." His writings have appeared in numerous publications throughout the U.S. and Canada.