Gambling has been popular for decades, so it is no surprise that it has been the subject of countless films. The emotion, high stakes, and suspense associated with gambling is a match made in heaven with the big screen.

Some of the top casino films have used gambling as the backdrop for a series of gripping storylines and action. Some other films focus on the psychology and pure enjoyment of taking control of the tables. The thing that all of these films have in common? They will keep you on the edge of your seat from start to finish.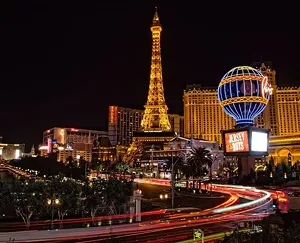 Cincinnati Kid (1964)
The Cincinnati Kid features Steve McQueen playing a confident character known as 'The Kid' who wants to prove himself against the best poker player in town, 'The Man.' This film is almost exclusively about poker, which over time has been the reason for its popularity seeing immense growth as the actual game has also grown in popularity.
Nearly impossible poker hands pop up during the film, but they don't affect tension, a classic storyline, and strong acting. A standout scene in the movie is when McQueen's final hands are revealed in the penultimate stage.
California Spirit (1974)
California Spirit has the perfect projection to thrill audiences and teaches them some essential life lessons. Bill, played by George Segal, is an amateur gambler who befriends Charlie, played by Elliott Gould, a professional poker player.
Having formed a new friendship, they both embark on an exhilarating gambling trip to Reno. Aside from friendship and gambling psychology, the movie also discusses when to quit gambling, one of the essential pieces of gambling wisdom. It is a must-watch for everyone, regardless of whether you wish to be a poker player.
The Gambler (1974)
A fantastic James Caan stars in The Gambler who is an English professor named Axel Freed. Along with a love of literature, Axel is also battling a gambling addiction. Stung with a culmination of $44,000 worth of debt and a well-off family that is ashamed of him, Axel makes his way to Las Vegas to win big.
When the film was released, it received positive reviews and has stood the test of time as an excellent study of compulsive gambling's effects. The Gambler has become a classic because of its honest and raw approach. Sadly, Mark Wahlberg's 2014 remake failed to live up to expectations.
Casino (1995)
Casino is a classic poker film that everyone should see at least once. Starring the likes of Robert De Niro and Joe Pesci, this Martin Scorsese film, as with many others, is based on actual happenings that took place in Las Vegas when it was a city run by the Mob in the 1970s. The film follows the main character, Sam 'Ace' Rothstein (De Niro), who manages casinos for the mob of Chicago. He works alongside his fellow mobster Nicky Santoro (Pesci).
Working together, they control the cutthroat casino business and help themselves earn a considerable profit for the crime bosses. This is until Ace finds that his attentions become distracted by the beautiful Ginger McKenna, played by Sharon Stone. As Ace's life starts to unravel and the grasp of Las Vegas held by the Mob begins to loosen, the Casino lifestyle starts to encompass a new frantic energy. This kind of excitement is precisely why Casino is one of the best movies about gambling ever made.
Hard Eight (1996)
Hard Eight features a star-studded cast led by Philip Baker Hall with supporting roles from Samuel L. Jackson, Gwyneth Paltrow, John C. Reilly, and Phillip Seymour Hoffman. Hall plays Sydney, a quiet gambler getting on in his years but decides to take on a young homeless man, Jack, under his wing. After learning the basics, Jack's attention shifts towards a cocktail waitress, which quickly alters the characters' situations.
The large support cast brilliantly depicts the strange turn of interesting characters that you will likely see in any casino worldwide. One of the great things about Hard Eight is how the film explores the type of people you would find at a casino.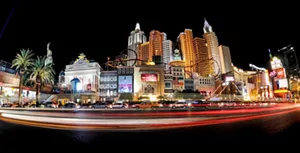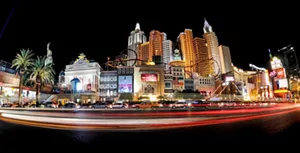 Our list has been dominated by films with male-led roles, which, unfortunately, is this genre's general theme. Women in gambling films are all too often depicted as love interests that take the eye of the main character. Molly's Game switches this up entirely with a refreshing take on the poker theme.
The great thing about Molly's Game and why it is so refreshing is that it is based on a true story. Molly Bloom, played by Jessica Chastain, runs an underground poker empire for the rich and famous faces of Hollywood. Everything is going exactly how she wants it until her multimillion-dollar business is put at risk after the FBI shows some interest.
The Card Counter (2021)
Last up on our list is the brilliant The Card Counter. This movie was written and directed by the man who brought us excellent screenplays such as Taxi Driver – Paul Schrader. The Card Counter is one of our more gruesome films to be listed, exploring the theme of Post-Traumatic Stress Disorder.
The Card Counter stars Oscar Isaac and combines action with gambling in a film that doesn't seem to slow down. This film is one for the true poker fanatics due to its detailed recreation of the World Series of Poker tournament, with a few final scenes that are sure to grab the attention of every viewer.