To avoid graduating from the pricy Duke University with debt, a freshman has taken to staring in adult films. To no one's surprised, she's experienced a fair share of slut shaming since a student revealed her identity.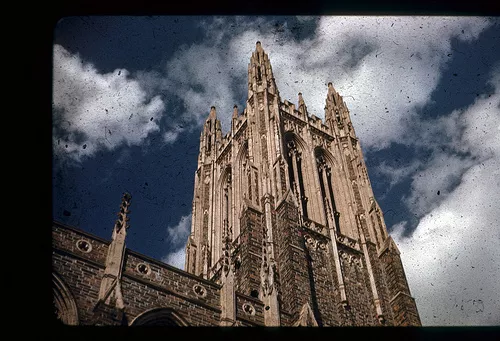 Duke University Archives (flickr)
I'm not going to look for her true identity - that's neither here nor there. But I will share her blog post and a few hopefully thought-provoking questions:
Would this be as big a deal if she went to, oh, I dunno, NYU?
If a male freshman at Duke was doing porn, would he turn into frat bait, too?
She says she wants her privacy protected, but she performs in public in the most revealing way. Is she really, as she says, "not ashamed of porn"?
An Internet troll argued she was too young to know what she was getting into. If the girl is smart enough to get into Duke, is it safe to assume she's capable enough of navigating her formative years?