Just three years ago, only Kevin "Mercury" Carter and two close friends were aware of his magical singing voice. Luckily for all of us, those friends were able to convince Kevin to break out of his shell and share his talent, and that's how his first release, Mercury, came about in 2015.
In our 38th episode, Carter came through the podcast studio to chat about the heartbreak that led to Mercury, and where he wants to take his music next. He also shared an exclusive song that he recorded one tipsy Friday night and decided never to release.
We've been proud to join up with the newly formed Queen City Podcast Network along with some of the other best local podcasts in CLT, so make sure to go check them out, and you can always catch up with our past episodes on iTunes, Stitcher or by typing "Local Vibes" into your Spotify search bar.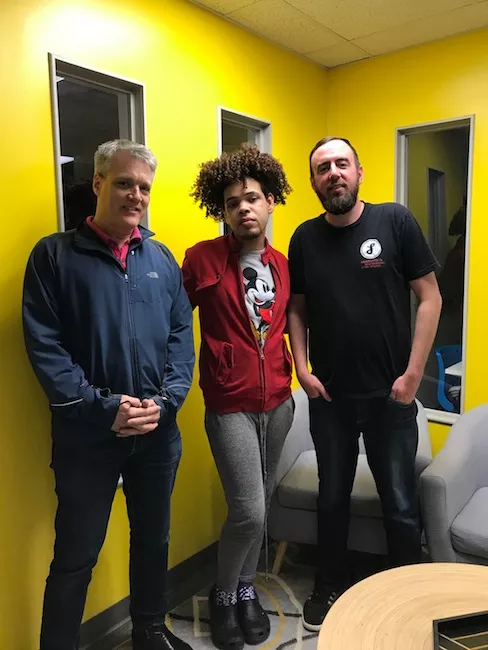 [From left] Mark Kemp, Kevin "Mercury" Carter and Ryan Pitkin.