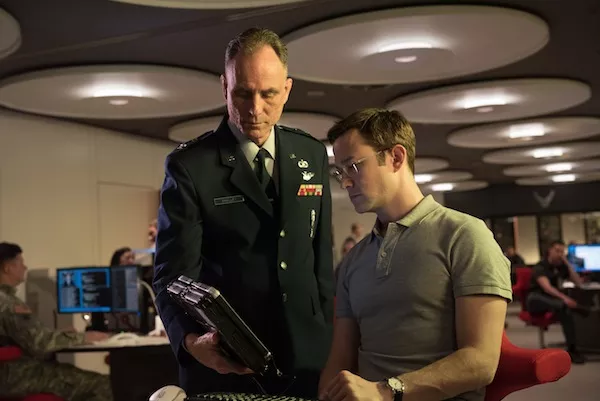 Fathom Events and Open Road Films are teaming up to present Snowden Live at 7:30 p.m. Wednesday, Sept. 14, at various theaters around the country. (Locally, that means Stonecrest 22 and Concord Mills 24.) This special advance screening of Snowden will immediately be followed by a live conversation with director Oliver Stone (in NYC) and Edward Snowden (via satellite from Moscow).
Snowden, starring Joseph Gordon-Levitt as the controversial whistleblower, begins its regular run Friday, Sept. 16.
To purchase tickets to this special screening, or for other information, go here.