To celebrate the opening of its home in NoDa, the LGBT Community Center of Charlotte is inviting everyone over to taste the rainbow, so to speak. The center's Color Exhibit is slated to showcase photographs that use the six LGBT pride rainbow flag colors - red, orange, green, blue and purple.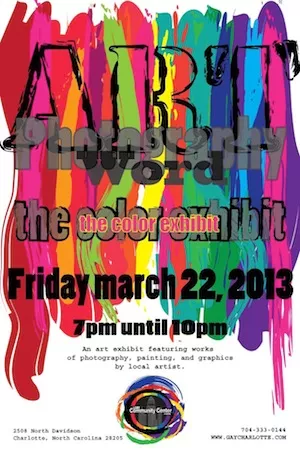 Jef Madden of Peephole Photographers is among the artists who will be displaying works that include a range of vibrant colors mixed with male and female models.
Free admission. March 22, 7 p.m.-10 p.m. LGBT Community Center of Charlotte, 2508 N. Davidson St. 704-333-0144. www.gaycharlotte.com
.