My good friend Shana and I were getting our nails done, gossiping about our latest dating ventures, while the nail techs gossiped in another language. Likely making fun of Shana and I — we were referring to our nails as "claws," because, after all, we just might be becoming cougars.
Remember when I told you it was raining men? Well, for a couple of 30-year-olds like us, it's raining 20-somethings.
Shana was juggling two 23-year-olds, one of whom she had a Skype date with that night before we had a home-cooked dinner. After she "hung up" (or shut the computer screen down), she shouted to me in the kitchen. "I'm so torn between my two 23-year-olds!"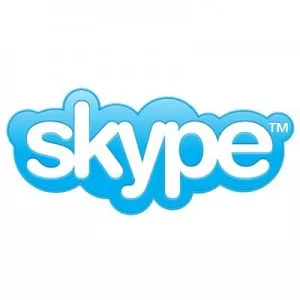 "We must be cougars in heat 'cause it really is raining men," I replied. "Hallelujah!" I shouted like I was leading the gospel choir.
We proceeded to start dancing around the kitchen, singing, Hallelujah, it's raining men! Hallelujah, it's raining men! for a good minute or so until we heard:
"Shana! … Shana! … SHANNNNAAAAAAA!"
She covered my mouth and pulled me down to duck behind the kitchen island.
"Did you hear that?" she asked.
Then her phone, sitting next to her computer, started ringing. She crawled across the carpet to the couch like a sniper crawling through the woods.
It was there that she noticed that her iPod cord had kept her computer from closing entirely. The lovesick puppy had heard everything. She yanked the cord out so her laptop top could shut and ducked back down behind the couch cushions.
And then her phone rang again. And again. And again.
I just looked at her. "Welp, that solves that problem"[her being torn between two 23-year-olds, that is] … "and maybe this is probably why we're attracting 20-somethings."