What do you get when you combine a weekly CSA (Community Supported Agriculture) share with a personal chef? The answer, I discovered, is ModPaleo, a weekly delivery of clean, local, prepared foods for Charlotte's health conscious.
I stumbled upon Amber Lewis, owner of Mod Paleo, at a recent event for Crossfitters in the Queen City. A sprightly, young woman meticulously took lunch orders from the line of hungry people, which included my own for Korean Style beef with kimchi, sweet and spicy pickled peppers, pineapple salsa and plantain chips. The cardboard container holding my lunch didn't stand a chance.
I emptied it quickly and immediately marched over to the tent to find out who was responsible for this beautifully slow-cooked beef (which I later learned was local and grass fed) and "smack your mama good" sides that were a symphony of sweet, tart and spicy flavors.
Turns out, Amber Lewis does this kind of delectable work on a weekly basis for her clients who pick up their pre-packaged and portioned foods at local Crossfit gyms in the Charlotte area. Lewis prepares paleo-friendly meals, a style of cooking that she says, gets back to our natural way of eating, one that eliminates the use of hyper-processed and super farmed foods.


"I view food as fuel and as medicine," says Lewis who began eating a diet void of dairy and grains more than three years ago and has enjoyed tremendous health benefits alongside her husband, Carter Lewis, who no longer has to take blood pressure medication.
Lewis is a self-taught home cook who comes from a long line of "good ol' Southern cooks." She sources inspiration from her Southern roots, marked by the chocolate pies and fried potatoes of her mother and grandmother, and then she gives it a paleo twist.
"It was trial and error at first," says Lewis who began cooking for friends last November and began ModPaleo soon after with the encouragement from those same friends. Some of her most popular items to date include her version of chicken and waffles, shepherd's pie and spaghetti and meatballs.
"I like to eat the food that I like, but I also want it to be good for me," says Lewis.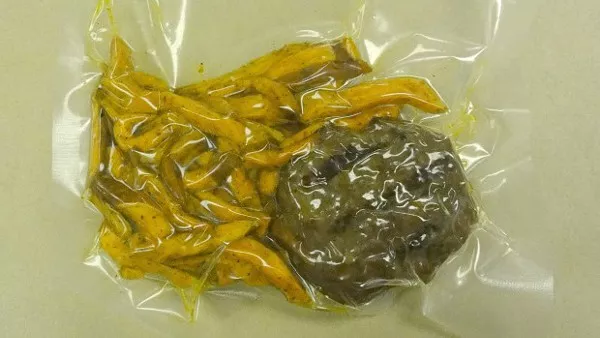 Lewis views traditional food recipes as a challenge and has taken this same tenacity for stepping outside of the box to her business. ModPaleo goes to great lengths to source all of their meats from local farms and buy produce from within the region. Currently, ModPaleo purchases beef from Proffitt Family Farms, pork from Hickory Nut Gap and chicken from Poultry Junction.
"We put a lot of effort into keeping it local and seasonal," says Lewis. "And one thing I do not compromise on is my meat, which is always pastured and grass fed."
ModPaleo currently shares a kitchen with local food truck phenoms, Roots Farm Food and The Tin Kitchen along with Kobe's Creations.
Since its inception, ModPaleo has grown exponentially, at first serving a small group of ten to its current roster of 97 people per week which spans a wide range of individuals including those suffering from Celiac disease, paleo enthusiasts, health conscious eaters and people who simply don't have time to cook for themselves.
ModPaleo plans to move into its own kitchen and production space next month and continues to bring inventive weekly menus with fresh, seasonal and local ingredients. It looks like Amber Lewis has found a way to vacuum pack her passion, seal it and share it with the Queen City. Meat eaters rejoice!
To learn more about reserving your weekly gourmet share, head to www.modpaleo.com.