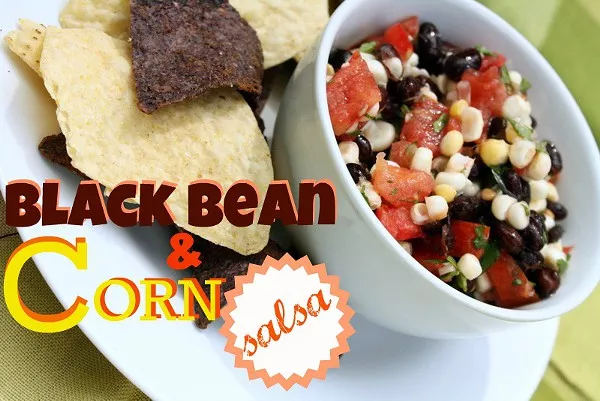 Black Bean and Corn Salsa
Today I want to share with you one of the easiest, freshest, most delicious things you can make as an appetizer, salad topping, taco filler — this stuff is pretty darn amazing. My black bean and corn salsa is a crowd pleaser. Whenever I put it out at a gathering of friends, there is never any left by the time dinner is served. When I make it for myself, it never lasts but a few days in the fridge. The star ingredient is the corn. It packs a sweet starchy punch that makes this salsa so incredibly tasty.
And the best part is that it only has five ingredients. Well, six if you count salt, which I don't.
Black Bean Salsa with Cilantro
I make this salsa year-round, but it tastes the best when the corn is sweet and cut fresh from the cob and when the tomatoes are at their juiciest. However, if you find yourself wanting a savory/sweet salsa in mid winter, you can easily use cherry tomatoes (which are easier to find sweet year-round) and thawed frozen corn.
Lucky for you, it's mid-summer, the tomatoes and corn are at their peak, and this salsa is a wonderful way to use fresh local produce.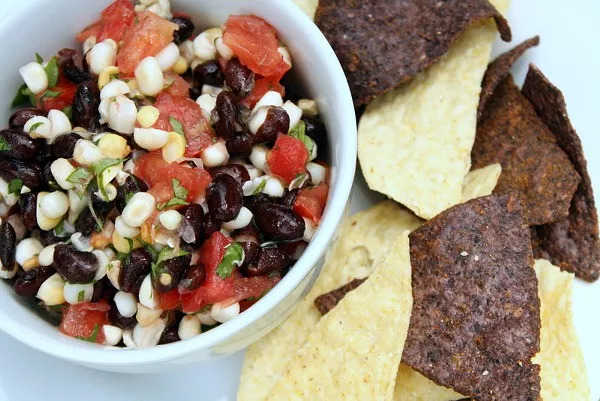 BLACK BEAN & CORN SALSA
2 cups raw sweet corn kernels
2 cups tomato, chopped
1 15 oz. can black beans, drained and rinsed
juice from 1 1/2 limes (about 1/2 cup)
1/2 cup cilantro, chopped finely
1/2 teaspoon salt
Combine all ingredients into a large bowl and stir well. Taste and add more salt to your taste preference.
Serving suggestions:
- Eat the salsa with tortilla chips
- Top a grilled chicken salad with the salsa
- Use as a vegetarian taco filling with avocado and sour cream
- Serve over blackened salmon or mahi mahi
- Eat with a spoon.
That last serving suggestion is no joke. This salsa is seriously that good.
***
Eat My Charlotte has been nominated for Best Food Blog for the City Web Awards. We would really appreciate your vote so please go to this website to vote for us. Thank you for reading!
Kelly Davis is a blogger, freelance writer, food enthusiast, and native North Carolinian. When she's not training for a race or cooking something delicious in the kitchen, she's writing, reading, snuggling her dachshund, or plotting her next project. You can keep up with Kelly's antics and recipes on her blog, Foodie Fresh.