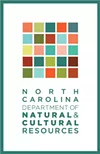 PRESS RELEASE
October 1, 2019
Fay Mitchell, (919) 814-6655 
Kimberly Kandros, (919) 814-6657 
National Park Service Awards Grant for Restoration of Tea House at Charlotte Hawkins Brown Museum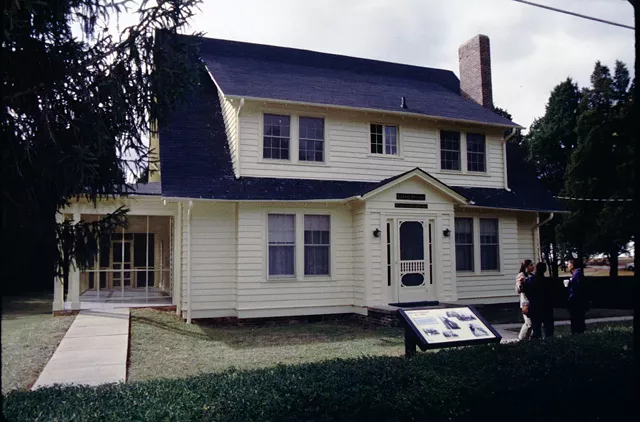 Canary Cottage was the home of Charlotte Hawkins Brown.
RALEIGH, N.C.
– The North Carolina Department of Natural and Cultural Resources has been awarded a grant by the National Park Service to renovate a historic structure at the Charlotte Hawkins Brown Museum in Sedalia. The $481,150 grant will fund preservation of the Tea House on the campus, which will be used to interpret the legacy of Dr. Charlotte Hawkins Brown, at the first state historic site to exclusively interpret African American history during the 20th century Civil Rights Era and the only site to honor the accomplishments of a woman.
This project is supported through a grant from the African American Civil Rights grant program of the Historic Preservation Fund as administered by the National Park Service, Department of Interior.
"The North Carolina Division of State Historic Sites and Properties is grateful to the National Parks Service for awarding this significant grant, which will help us preserve a treasure and touchstone of Civil Rights Era history, and inspire future generations through the legacy of Dr. Charlotte Hawkins Brown," says Division Director Michelle Lanier. Lanier is proud to claim four members of her family as former students of the Historic Palmer Memorial Institute.
Charlotte Hawkins Brown founded the Alice Freeman Palmer Memorial Institute in 1902, which became a premiere educational institution for African American youth until it closed in 1971. Native to Henderson, N.C., Brown moved to Massachusetts with her family and this granddaughter of a slave was one of the few blacks in school in Cambridge.
She also attended Salem State Normal School for a year, where her expenses were paid by Massachusetts Board of Education member, friend and benefactor Alice Freeman Palmer. Palmer Memorial Institute became an "oasis space" for black excellence and an incubator for Civil Rights leaders.
Brown was recruited to teach at an American Missionary School in rural North Carolina and felt compelled to return to her home state, but the school was closed after a year. Brown could not leave children having such desperate needs. She fought to create a new school based on the New England school model in combination with the best of industrial school education.
With help from friends in Massachusetts, the 18-year-old Brown started Palmer Memorial Institute in Sedalia. The first school met in a remodeled blacksmith shed, but over Brown's 50-year administration, the 200-acre campus came to include several dormitories, classrooms, and other buildings. It was one of the few African American high schools accredited by the Southern Association of Colleges and Secondary Schools.
Palmer Memorial Institute graduated more than 1,000 students. Brown instilled in them a strong work ethic and empowered them with contemporary job skills.
The preservation of the Tea House will enable the site to interpret a space where students were given practical training in business management in the era of segregation. The Tea House was the campus canteen where boys were required to work for training. Through this entrepreneurial exercise they learned how to run and manage a retail store and graduated with real-world skills. Such hands-on training was rare in the segregated South.
Visitors to the preserved site will be able to see where this unique educational experience in teaching happened that now is a quickly fading vestige of defiance from the Civil Rights era.
In the 1980s a movement began to establish Palmer Memorial Institute as a historic site to honor Charlotte Hawkins Brown. It became a state historic site named for Brown in 1987 and in 1988 was listed on the National Register of Historic Places. Today the historic site consists of 14 former school buildings including the Carrie Stone cottage which serves as a visitor center and features exhibits, artifacts, information on Dr. Brown and history of the school. It is open Tuesday through Saturday, 9 a.m. to 5 p.m., and is free to visit.
For additional information call (919) 814-6657. Charlotte Hawkins Brown State Historic Site is part of the Division of State Historic Sites within the N.C. Department of Natural and Cultural Resources.
About the North Carolina Department of Natural and Cultural Resources
The N.C. Department of Natural and Cultural Resources (NCDNCR) is the state agency with a vision to be the leader in using the state's natural and cultural resources to build the social, cultural, educational and economic future of North Carolina. NCDNCR's mission is to improve the quality of life in our state by creating opportunities to experience excellence in the arts, history, libraries and nature in North Carolina by stimulating learning, inspiring creativity, preserving the state's history, conserving the state's natural heritage, encouraging recreation and cultural tourism, and promoting economic development.
NCDNCR includes 27 historic sites, seven history museums, two art museums, two science museums, three aquariums and Jennette's Pier, 39 state parks and recreation areas, the N.C. Zoo, the nation's first state-supported Symphony Orchestra, the State Library, the State Archives, the N.C. Arts Council, State Preservation Office and the Office of State Archaeology, along with the Division of Land and Water Stewardship. For more information, please visit
www.ncdcr.gov
.
###