A subtle herbal aroma coats the air as a discussion on the recent Ferguson, Missouri, shooting heats up among the members of Charlotte hip-hop group Forever FC. Jimmy Kelso's lean 6-foot-4 frame teeters atop a skateboard; he watches as SchylerChaise, the "elder" statesman at 26, and the normally laid-back Lute, 25, argue about stereotyping with FC's youngest member, High I'm Ry, 24.
The four are hanging out in the garage of the five-bedroom suburban home owned by their manager, Amy Goudy, better known as Miss Amy. A trio of old green couches form a semi-circle amidst a bevy of boxes and typical garage-storage filler — plastic crates, an old interior door, a folding table — lining the stark white walls.
"If you go into a store, just take the hood off," Lute says, motioning as if he's pulling one down. "You don't need a hood on."
"Maybe it's cold outside," Ry retorts quickly.
The "You shouldn't wear a hoodie inside a store" vs. "It shouldn't matter if you're wearing a hoodie" argument comes to a head when neither side feels they are being heard and Schyler leaves in frustration. Moments later, curly-haired Miss Amy appears as an instant mediator. "OK, what just happened?" she asks.
After getting a quick rundown, Miss Amy offers an analogy — the perception of a girl who wears a short skirt in winter for attention vs. style — which quickly calms the mood and brings a general understanding inside the garage. Schyler has gone elsewhere to cool off, but he returns within hours.
Miss Amy later tells me these kind of debates — sometimes growing heated like this day's — are commonplace at the University-area single-family house. "Every family is going to have some arguments," she says. "But those guys don't even use the word friend — they're brothers. Two years ago, Ry and Schyler got into a fight that resulted in torn shirts and a knee to the face. Hours later, they were on the couch together watching TV. Things have definitely gotten better since then. And at the end of the day, they always have each other's backs."
These four individuals who have come together under the brand Forever FC — the old-soul "genius," the animated Northern transplant, the young dude who never sleeps, the level-headed elder-statesman — have been featured on websites including The Source, The Fader and 2DopeBoyz. In June, Schyler's song "Just Us," which features Kelso and talks about a group who finds success after paying its dues, was re-released as a remix featuring rapper Rick Ross. On Sept. 12, the four artists will perform at FunkFest, the same night as Outkast. In all of this, you can't help but feel that the members of Forever FC are on the brink of something big — like putting Charlotte's hip-hop scene on the map for good.
FOREVER FC and rapper Rick Ross had barely exchanged pleasantries by phone when a never-used fax machine at the BuGoudi house rang, disconnecting the call. Blank stares. The video for "Just Us" had only been released hours earlier on New Year's Day 2014, but the song had already gotten Ross' attention, thanks to Twitter. Getting the opportunity to talk with Ross was a dream, but the abrupt interruption was a nightmare. They couldn't get him back on the line.
Weeks went by. In February, Charlotte promoters were locking down their parties for the annual CIAA tournament, including an album release party for Ross set for March 1. Forever FC saw it as a chance to reconnect with the Maybach Music Group founder. "There's no way he could fuck with the song and then come to town and not say anything," Ry says, recalling the anxiety they felt.
Sure enough, on the night of Ross' Fillmore event, MMG's vice president Young Sav reached out to Schyler and Kelso. When they arrived at the N.C. Music Factory, Young Sav led them past backstage ... and directly onto the stage. "Ross was performing and we sat down on this couch with a table full of drinks on stage with him," Schyler says. The duo figured they were just there to hang out and enjoy the show, but Ross had something else in mind. "As he finished his set, we got asked, 'Do you have your music?'"
They hadn't planned on performing, but, luckily, Kelso had a flash drive with the song in his pocket. Moments later, the duo was handed microphones and closed the night with "Just Us" to a sold-out crowd. "We got put on the spot, but we went up there and did our thing," Schyler says. "Ross was like, 'I like y'all. I really like y'all. I'm gonna get on that song.'"
Months passed; no one expected to hear from Ross again. But a late-week phone call in June from Ross' people told them to "be in Miami on Monday." Miss Amy scrambled to make flight arrangements. Late that Monday night, Schyler and Kelso arrived at Ross' studio, where he played the song for a number of MMG artists — Omarion, Stalley, Fat Trel, Rockie Fresh, DJ Scream. Ross gave Schyler and Kelso a pep talk about pushing the track and played it a number of times. But that was it. Schyler and Kelso returned to Charlotte wondering what, if anything, would happen next.
A remix of "Just Us" that opens with a verse by Ross landed in Schyler's inbox two weeks later, in June. "When I heard a voice say 'Maybach Music' [behind Ross' introduction], I tuned everything else out," he says. "I couldn't believe that was on my song."
What happened next? Schyler did what anyone else would do in that situation. "I left the house," he says. "I got in the car and rode around the entire city of Charlotte, windows down, the song on repeat. From here to southside and back."
ONE SINGLE featuring Rick Ross can turn some heads, but it's going to take more than that for the world to notice the strength of Forever FC as hip-hop artists. There's a Wu-Tang-esque quality to the group — four individuals with diverse styles who have released strong solo mixtapes and albums and do plenty of feature spots on each other's work. They just haven't released their own Enter the Wu-Tang: 36 Chambers... yet. (The closest they've come is 704, which features all members but not all on the same tracks.)
But there's strength in numbers. SchylerChaise put out Foreign Places in 2011, The Incomparable in 2012 and last year's Banking on a Dream. Kelso released Bad Bitches Cool Drinks in 2011, Kelso's Castle in 2012 and City of Gods in May of this year. Ry's debut, High I'm Ry, came out in 2013. Lute's 2012 debut, West 1996, is referred to as a "classic" by the other FC members.
A brotherly dynamic pushes the creative and competitive juices in the studio. For example, seeing Schyler work toward completing a new album gives Ry the urge to write more and get his next project together. "Those guys inspire me just by being themselves," Ry says. "They keep me on my toes. A little friendly competition keeps everybody motivated."
There's also a strong family dynamic within the entire artist collective, comprised of people who aren't related by blood but proclaim themselves to be related nonetheless, without hesitation. Miss Amy is the protective godmother figure who runs BuGoudi House, the name for the management company and the central hangout for the four Forever FC members and other artists under the FC Music Group label, including rappers Tange Lomax and Lynn Kieno. Miss Amy is also an IT-related business consultant who works from home.
Six people put head to pillow every night at the two-story Northeast Charlotte home. Schyler and Kelso moved in two years ago at the urging of Miss Amy, whose teenage daughter, Deijah, also lives there. Miss Amy believes in Schyler and Kelso's talent so much, she offered to support them with room and board as they work on their music. Saloan Rochelle, who handles branding and artist development under the Bugoudi House umbrella, is also a resident, along with the label's unofficial intern, Kylie Nichols.
Ry and Lute stop by just about every day. A back room serves as the studio — referred to as "the dojo." If the FC guys aren't in there recording, they're usually in the garage hanging out, playing chess, freestyle rapping or, perhaps, having another intense discussion. Earlier in the day during my visit, Ry was playing video games with Kelso. "I've seen NBA2K14 fuck up friendships. We try to stick to Call of Duty instead."
Jeff Hahne

Amy 'Miss Amy' Goudy sits behind the desk in her Bugoudi House office.
Having so many people under one roof is nothing new for Miss Amy. Her mother, an ordained minister, used to have numerous foster kids, friends and family over at the house all the time. When she passed away, Miss Amy kept the tradition going. The group will have dinner together — whether it's just the "residents" or the whole "squad," which includes the entire group of regular friends. One night after a show, Miss Amy spent $160 on pizza as everyone came back to the house with them.
"I'm not the creepy, 'Hey, I want to hang out with you' person," Miss Amy, 47, says of her role in the group. She's often giving advice about their music or life in general. "Last night, we had a discussion about drugs," she adds. "I've always been passionate about music and have done event promoting. So, now, I basically give advice when they need it and try to steer them in the right direction. I also give them an ear and listen to them. I love the idea of family — even if they have a great family life at home, we've also created that organically here in the house."
LUTE IS A QUIET GUY, but that doesn't mean his mind isn't going a mile a minute. He's got the pressure of a follow-up album, a newborn daughter and a part-time job to carry. When he does chime in on a conversation, people listen.
"It doesn't matter what you think, it matters what they think," Lute says, his eyes blazing at Ry. That kind of outsider's perspective and poignant delivery are even more evident on West 1996.
"If it's money over hoes then what all you got? Probably much of nothin'" he raps on the song "80 Proof," against a jazz backdrop in '90s boom-bap style.
While Schyler, Ry and Kelso are eager to talk about upcoming projects and things they've accomplished in the last year, Lute gets defensive when conversations turn to his next album. After all, it's been two-and-a-half years since the modest rapper released West 1996.
Ry often teases him, saying he probably forgot how to rap by now. "If I had a new daughter, I couldn't wait to write about that," Ry says, looking at Lute on the couch across from him. Lute shrugs it off as he sinks back into the green fabric.
"I don't like to rush things," Lute says. "I was waiting for my daughter to get here so I could really adjust my time to figure out where I want to go with the next tape. How am I trying to present myself to people now?"
There are plenty of fans and blogs keeping an ear out for any Lute guest verse. When the group released the song "No Love" in late August, people noticed that Schyler, Ry, Kelso, Kieno and Lomax all contributed vocals, while Lute had a brief part in the chorus. He sometimes spends time in the studio working on new tracks, with no evidence to show for it hours later.
"I asked him the other day why he deletes some of his songs and what his plans are," Miss Amy says. "He said, 'I want my next album to be timeless.'"
That motivation behind his music is the same drive in balancing his daily life — spending time with his daughter, working, rapping, painting comic-inspired artwork, playing Grand Theft Auto, hanging out with the FC clan.
When Miss Amy offered to supplement his income so he could focus on music, as she does for Schyler and Kelso, Lute declined. He works part-time at Target. "I can't depend on no one but myself," he says. "I have to do it for myself. Music is my love, but my rent's still due."
Not long after West 1996 was released, Lute was working the daily grind at Charlotte-Douglas International Airport. He'd have lyrics running through his head while fueling planes and, ever so often, he'd stare out at the Charlotte skyline in the distance.
"Here I was, hard at work, and having a big-ass view of downtown," he says. "I'd be thinking, 'That's my throne. That's where I need to be. That's my dream.'"
JUDGING BY THE Ferguson debate and his gentle prodding of Lute, one might blame Ry's blunt outlook — "Some of these guys might do shit that gets on my nerves, but you can't change them. You just have to deal with it" — on his New York upbringing. Sitting down for a one-on-one conversation with him, though, destroys that impression. Ry is still young and new to the rap game. His biggest motivators are those around him.
Ry's been coming to this Northeast Charlotte home since he was a teenager. He moved to Charlotte with his mother in 2001, lives around the corner from the BuGoudi House and was friends growing up with Miss Amy's goddaughter. Around 2005, he was spending time on rap battles in online forums. He'd learn metaphors and use italics to put emphasis on words.
Jeff Hahne
SchylerChaise, High I'm Ry and Lute have a spirited debate in their garage hangout.
Eventually, while hanging out with Schyler, he offered to do a feature spot and his music career was launched. He never had youthful aspirations of becoming a rapper like the others, but his natural talent makes him a perfect fit for the group. These days, he's reading The Autobiography of Malcolm X, building a deeper connection to his Jamaican heritage and watching a bunch of anime with Kelso. Most of all, though, he's hungry to become a better artist.
"When you see someone else making some shit happen, you'll be like, 'Damn, I need to make my shit happen, too," he says. "I fell into this. I'm not saying anybody can do it. I want people laughing with me, not at me."
He doesn't hesitate to break out a small speaker, plug it into his phone and start playing a random beat. Often, the members of Forever FC will gather in the garage with those beats playing and practice freestyling — looking for lyrical ideas or simply working at improving their freestyle flows.
"Eventually, we're going to be on the radio," Ry says. "They're going to ask us to drop a 16, and we'll need to drop a 16. If there's a good idea while we're freestyling, we'll bring it into the dojo and lay it down."
Ry is convinced Charlotte is due for a renaissance. He points to artists like Deniro Farrar who have gotten national attention, and people like Frais who're "making noise" on the local scene, too. For now, Ry's trying to figure out how he's going to present himself on his next album. He performed a new song at an August Neighborhood Theatre show, but is still working to figure out where the album, as a whole, is headed.
"I want to start incorporating my Jamaican roots into the music," he says. "I even tried doing some patois on one of my songs. I can do more of it — it's not the best, but I can get by."
Ry works odd jobs, but a lot of his time is spent with the FC crew. He and a friend pass around a vaporizer while focusing on a game of chess in the garage. "You want to have a return on your investment and see something come to fruition," he says of Miss Amy's support of the guys. "If [music] is the only thing you're doing, you want to see something come from it ... but you have to persevere and stay in it for the long haul. It doesn't happen overnight."
WHEN I ASK Kelso to describe a typical day, his answer is simple, "Make beats." There's no mention of playing video games, watching anime or even working on his own music. He lives by the idea that the only way to get better at something is to work on it — constantly.
"Jimmy knows my beats better than I do," Schyler says. "He's my main motivator. I'll hear him create a beat and I immediately want to start writing for it."
Kelso, the rapper/producer who turns 25 in October, moved into the house in 2010 because he was there all the time. He clearly has the strongest work ethic of the bunch, but never seems satisfied. "I feel like if I can learn to practice more, my music can get better," Kelso says. He goes so far as to interrupt a round of Call of Duty with Ry to tweak a beat playing in the background. "Making beats has taught me a lot about being a rapper. It's knowing where you can do certain things on a beat."
Slow blinks and long pauses before he speaks suggest how hard he's been working on his craft. The night before, he was awake until the sun came up — his first clue that maybe he should try and get some sleep.
When Kelso says he lives in the studio, he means it. His bedroom is attached to the dojo; he stays up late working on his beats, and countless hours producing the other FC rappers' music — layering vocals, mixing, etc. He took some music theory in college before he decided to focus on his own music career.
His most recent release, May's City of Gods, is full of his steady flow. The lyrics lean more mainstream, with themes surrounding women, booze and rising to the top. His song "DUI" has become a fan favorite at shows, with its "We just ride, smoke and drink" hook.
That day we're hanging in the garage, the day Schyler, Lute and Ry argue about what a black man should or should not wear, Kelso doesn't chime in. Instead, he rocks back and forth atop a skateboard, lost in thought. It's hard to tell if he's listening to the debate or reworking rhythms and lyrics in his head.
"I want to be really good at it," Kelso says. "I want to be one of the best. I think that's something a lot of us think. We want to be one of the best at rapping."
SCHYLERCHAISE COULD EASILY have a massive ego. There's a song out there that has his name followed by "featuring Rick Ross" — not the other way around. He knows there's more work to be done, though. You can't make a career off of one song — especially when it didn't blow up the way you thought it would.
"I thought it would be a wildfire thing," Schyler says, staring off into the expanse of the garage. "Charlotte is big, but it's not that big. I figured everyone was going to know that it happened."
Growing up as someone who didn't have a lot of friends in school or a solid home life, Schyler calls the BuGoudi House his first stable situation. He met Miss Amy while he was promoting parties around town, and she offered some advice about liability. "No one ever told us about needing insurance and being incorporated," Schyler says. "My friends wanted to keep doing it the same way they had been doing, but I knew that wasn't right." He switched his attention to making music instead.
When he first started collaborating with Kelso, Lute and Ry, it was branding manager Saloan Rochelle who suggested they all get focused. She compared the individuals to the ASAP Mob rap collective and, as Schyler puts it, "gave us a crazy motivational talk" to get them serious about music.
In addition to the three albums he's released, Schyler has one album close to being finished and another project with Kelso called Wolf God.
"We all feed off of each other," Schyler says. "If we put on a beat right now, we'd all be on the same page. Sometimes I'm closer to them than I am my actual family."
Schyler's main influence is rock these days. He has a "bad-ass vinyl collection" and listens to Nirvana, T. Rex, Cheap Trick and Fleetwood Mac. He started rapping because he saw the attention rappers got from girls.
"I wasn't the cool guy growing up," he says. "When the Scream Tour came to town, I saw how girls felt about Bow Wow. The day after the show, everybody had a Bow Wow T-shirt. I thought that was the coolest thing."
Schyler's stepfather was a local rapper named KO. He often took Schyler to the studio with him; there, Schyler used to sneak peeks inside his lyric notebooks. Only 9 years old, he wasn't taking music seriously, but it left an impression.
Years later, at the Art Institute in Atlanta to study fashion, Schyler fell into a freestyle session with kids from the audio program. When it was his turn, he blew up the spot and the other kids went crazy. He was hooked.
"To the world, we're nobody," says Schyler, who talks as if June's Ross Remix is years behind him. "This next project, I'm going to give people even more. Now that I am getting people's attention, I want to let them know who I am. This is something that has the chance to change everybody's life. [The Ross Remix] is surreal. Now, I'm wondering what's next."
Ry, meanwhile, sees the remix as the first step toward what's to come for all of them. "For it to pop off was amazing," he says. "It's not the biggest accolade, but it's a prestigious moment. Bigger things are gonna happen. It's like a test — you've been studying your ass off and you get a 90. It's good, but that 100 is still out there."
---
FOREVER FC SHARES OPINIONS ON EACH OTHER
Gather four artists in a room and they're never going to give their honest opinions of each other. They're too embarrassed, or afraid of embarrassing the other person. So during the course of multiple one-on-one interviews, I asked each member of Forever FC to speak on other members of the group. Here's what they said:
LUTE, "THE GENIUS"
"I look at Lute like he's my cool-ass uncle ... even though he's only a year older than me. He's on a different wavelength. He doesn't do things to look cool. He's not trying to fit in, and I respect him for that." — High I'm Ry
"I think he's a genius. He's possibly the greatest rapper of all time. Seriously. I think he has so much to say and he knows how to deliver it really well to get a vision in people's heads. I think West 1996 should be a bible for Charlotte." — SchylerChaise
"He's down to earth. He's the most logical person. Even when we're on our high horse, Lute is like, 'It's still Tuesday.' He's real humble." — Jimmy Kelso
HIGH I'M RY, "THE CHARACTER"
"He's so real. He has an understanding of so many things — some of which he probably doesn't even realize yet." — Lute
"He's fiery. He's got a lot of personality. For him, this came naturally. He didn't have to work on this. Once he unlocks his full potential, he'll be off the charts." — Schyler
"He's a character. He brings the energy. The other guys are real down to earth. Ry is outgoing, loud and gets attention when the rest of us humble ourselves to the point that people think we've gone missing." — Kelso
JIMMY KELSO, "THE MOTIVATOR"
"I love having him around because he keeps it real. He's a dope rapper and a dope producer — the world just doesn't know that yet. He's a jack of all trades that puts them hours in. I really admire that about him." — Ry
"Throughout the time I've known him, his work ethic is 100. He works on music every single day. When we first started, he'd write a song every day. How do you do that?" — Lute
"He has a crazy thirst for knowledge. When he wants to learn something, he learns the ins and outs. He's just as good as someone who went to school for it. As a musician, I feel like he's crazily underrated." — Schyler
SCHYLERCHAISE, "THE GLUE"
"You're either gonna love him or hate him. I've known him the longest. I'd take a slug for that man. We've been through everything. He's witty with the way he puts his words together. His shit's so good Rick Ross reached out to him." — Ry
"When we first started rapping, his music was so personal. How do you tap into things like that? He was talking about real-life situations and I envied that." — Lute
"He's like the ultimate leader — a war-ready leader. He keeps everybody focused. He can tell us stuff that other people can't. He's the glue — the super glue for all of this." — Kelso
---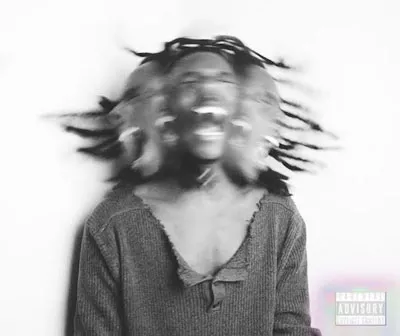 LYNN KIENO JOINS FC MUSIC GROUP WITH QUICK START
When Lynn Kieno's debut mixtape hit the Internet in June, hip-hop blogs were abuzz with a "where did he come from?" urgency, thanks to the artistic presentation of his music. Clanging bells give his music an ancient-world undertone.
The latest addition to the FC Music Group label had been rapping for years, but wasn't sure exactly how to take the next step. After designer Kevin Vain — who occasionally works at the BuGoudi House — heard Kieno's music, he introduced Kieno, 23, to Miss Amy, FC's manager, to see if she would help him get heard.
"I went to high school with Ry, so I knew of them already," Kieno says. "I've been rapping since I was in middle school. When I was a teenager I was producing my own stuff, but I never got much attention off of anything. I was always hoping someone would notice."
Chronicles of the Monarch Crystal got written up on The Fader and 2DopeBoyz, and Kieno joined Forever FC during a Squirt Day Party at Snug Harbor in July. Now, he's hard at work on his next album, while adding some feature spots to new Forever FC material. The guys have also convinced him to rethink major label deals and instead focus on independence and controlling the way his music is put out to the public.
"Schyler and I started working on a song before I even came over here, and I just did another spot on a song they released this week, 'Pray,'" Kieno says. "I have a lot of music in the vault, too. I'm always working on new stuff. I've gotten a lot more response since I joined up here. It's like a dream when people start to take notice. Now, I need to make sure that I do everything right."
---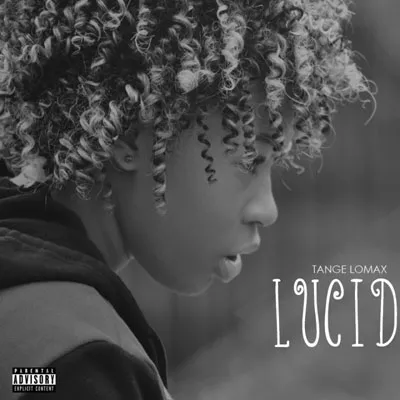 TANGE LOMAX'S CYPHER SKILLS EARNED HER A SPOT AS THE LONE FEMALE MC
Tange Lomax, 21, caught the eye of Forever FC after they saw a cypher video on YouTube where Lomax not only held her own, she killed it. Lomax didn't know who FC was, but after following them on Twitter she started listening to their music and was instantly impressed.
It didn't take long before she was invited to Charlotte from her hometown of High Point, North Carolina, and became part of the FC Music Group family.
"Miss Amy wanted me to be a part of the team and welcomed me in," Lomax says while sitting in Amy's BuGoudi House office. "That was about a year ago. I've been coming back constantly and making songs with everybody."
Lomax's debut album, Lucid, was released in January and features guest spots by SchylerChaise and Lute. She's now working to release another album of her own, though she's most often working with the FC crew on a variety of collaborations.
"I would love to move here, because I would get so much done," she says. "I've been doing this for so long, I know what I'm capable of. I'm not intimidated [getting into cyphers or being around the guys], I love it."