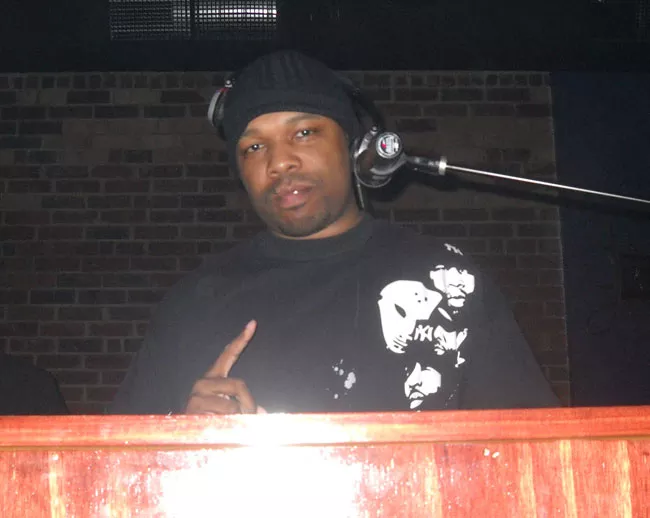 The Deal: Well-known spinner DJ Scratch rocked the one's and two's with a tribute to 90s music at Marigny on Sunday, Nov. 21.
The Good: DJ DR got the crowed warmed up and by the time Scratch hit the stage, most people were already partying. He took the vibe to the next level serving up a host of 90s hits including Naughty by Nature's "O.P.P.," Al B. Sure's "Night and Day," A Tribe Called Quest's "Elektric Relaxation" and Bell Biv Devoe's "I Thought It Was Me." Just when you thought he couldn't possibly top the last jam, Scratch seamlessly hit you with something even hotter.
The Bad: Scratch's set could have lasted a little longer. After all, he was the headliner, but on the flip side leaving your fans wanting more can be a great marketing tactic. There are only a handful of DJ's in the area that specialize in 90s hip-hop and R&B and even fewer who do it as well as he does. That being said, he's in no real danger of losing hard-core fans to the competition.
The Verdict: 90s music definitely still has a place in the heart of Charlotteans and so does DJ Scratch. He did his part to rekindle the love affair of Q.C. natives with soulful 90's jams and it seems certain that those who came out to the show will be humming some of their favorite 90's tunes to themselves for at least for the rest of the week.
— Debra Renee Seth