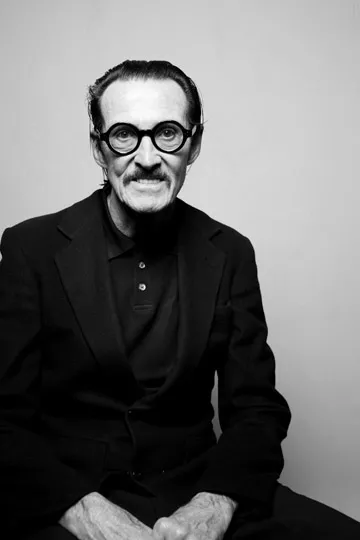 alias: "Pockets." "I have designed custom made for years my trousers, a take off on olde English High Waisted Design from 1920s, no rear pockets. NO POCKETS,Thus nickname..."
inspiration (fashion): "Dewey Cain, my grandfather on my mothers side. A tobacco farmer from Lone Hickory, NC-population 50, near Harmony. Every Sunday(to go to Sandy Springs Baptist Church), he wore dark suit, white shirt, striped tie, polished wing-tips.Tall, elegant...Gary Cooperish in that day."
passion: "Iceland..A Country of 250,000 people, 200,000 in REYKJAVIK- very cultured,very artistic,very educated, 90 per cent University, no ILLITERACY. LEIF ERICKSON CATHERDAL--highest part of the city. You can go to high point of tower, look out over the city, icebergs in the ocean-so peaceful. The air there, like being on oxygen transfusion--so pure. Bad days- I take myself to that Church Tower where I spent hours just breathing and looking out over the landscape."
favorite fashion magazine: "W-Womens Wear Daily (rather look at women more than men)."
current city: Charlotte
plug: "Serving as voluntary chair, advisory board, Charlotte NC FashionWeek,Sept 23 ,24,25. Also, board member of British American Business Council NC (my heritage) and Chair Auction Committee, American Heart Association (Heart Ball is Charlottes Premier Black Tie Event)....Jasiatic should do Photo Session as Auction Item . Value Priceless.."
To see more photos by Jasiatic, visit www.createtressphotography.blogspot.com
and to see some of these portraits on the wall, visit Crave Dessert Bar