Zac Brown Band
PNC Music Pavilion
June 4, 2015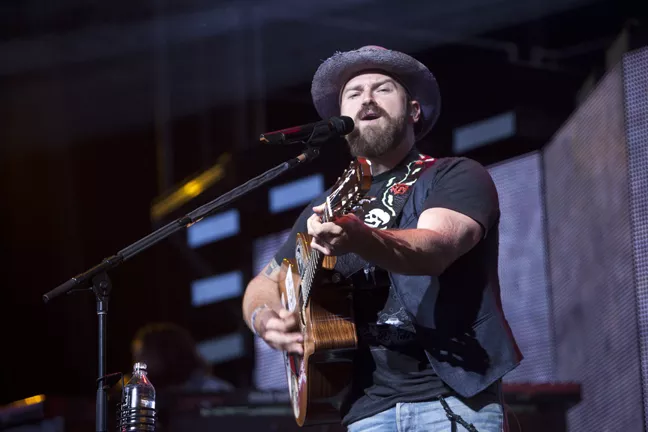 Jeff Hahne
Zac Brown Band
Let me get this all out of the way first — Zac Brown Band played a helluva concert last night. The band is tight. The music was varied, representative of the diversity in the band's latest effort,
Jekyll + Hyde
. They can pull off a solid version of Queen's "Bohemian Rhapsody" as easily as they can an acoustic version of "Let it Be." They can bring the bright lights and big sound during a surprisingly crushing version of the Marshall Tucker Band's "Can't You See." Clay Cook can tear into vocals as easily as he does guitar riffs. Zac Brown himself isn't afraid to sit back and let his bandmates shine when it serves the song best.
Yes, for 24 songs and nearly two-and-a-half hours the Zac Brown Band showed why they're one of the most popular live performers around these days and why they constantly pack large venues, get people dancing and singing along and continue to entertain on a consistent basis. And they're definitely more of a complete band than just "Zac Brown and the other guys." While the band has remained grounded through all the polish, it was the separate appearance of a couple of guests that truly shined last night.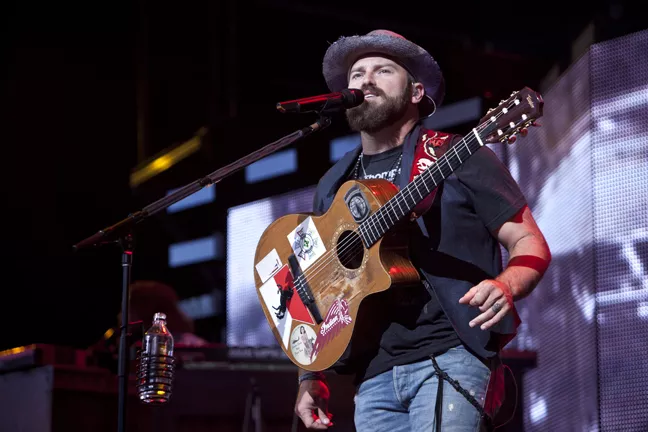 The first came after a brief 10-minute intermission. Cook sat at a piano and started to play "Colder Weather" as Brown walked to the end of the ramp at the front of the stage and picked up a young girl to join him on stage. Brianna Shirley, an autistic blind girl, has joined the band at a number of area shows since 2012 to sing the song through the Hero Network. She took the mic showing little fear or nervousness and proceeded to sing out the first half of the song without missing a beat or lyric. The entire time, Brown didn't watch the crowd or pay attention to anyone else. He was bent over at the waist, his eyes focused on what she was doing and giving his undivided attention. He didn't care about crowd reaction, he didn't care what anyone else was doing in that moment, even though she's sung the song before. Those brief moments when she sang her heart out for an audience of thousands will undoubtedly mean more than anything else to her and her family. Kudos to Brown for soaking in every tender moment.
The next came during the band's cover of Jason Isbell's "Dress Blues." A large video screen behind the band played video clips and graphics of caskets covered with American Flags and Brown dedicated the song to all of the U.S. Armed Forces. Most bands would probably leave it at that. Instead, two members of the Armed Forces marched out onto a riser at the back of the stage and saluted. As soon as they appeared, the song's meaning became real. It wasn't about images on a screen, it was about two men standing at attention and an audience roaring their thanks. The song ended with photos and tributes to soldiers who have died.
For all of the music and entertainment and "get away from it all" enjoyment that Zac Brown provided, those two moments will leave a far bigger impression on many of those who were in attendance.
Setlist
Homegrown
Uncaged
Kashmir
The Devil Went Down to Georgia
Toes
Remedy
Can't You See
Bittersweet
Castaway
Acoustic set
Sweet Annie
One Day
Let It Be
Intermission
Colder Weather
Keep Me in Mind
Dress Blues
Bohemian Rhapsody
Beautiful Drug
Loving You Easy
Day for the Dead
Mango Tree
Knee Deep
Tomorrow Never Comes
Junkyard
Chicken Fried