Bloc Party w/ IO Echo
The Fillmore
Jan. 15, 2013
Anyone at the Fillmore last night might have thought British indie-rock band Bloc Party has a new single out called "Charlotte." Thanks to singer Kele Okereke's constant references, no one forgot what city we live in. I don't think I've heard any band address the town it was performing in more frequently.
Oh, and the show? It was solid. Plenty of the tight, tangled, angular art-rock guitar riffage Bloc Party cribbed from Gang of Four, and lots of pouty, Cure-ish vocals with the occasional Morrissey-like falsetto sweep - but without the mopey theatrics. And the band hit all the right notes and covered all the bases, from the old ("This Modern World," "Helicopter") to the new ("Octopus").
Check out some photos and the setlist below.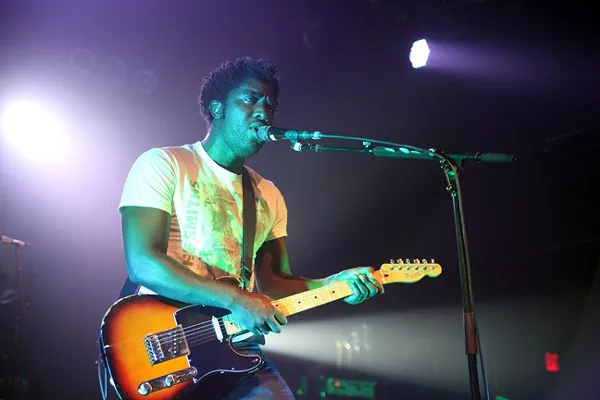 Bloc Party setlist
Octopus
Trojan Horse
Hunting for Witches
Kettling
Real Talk
Song for Clay
Banquet
Blue Light
Children of the Future
Leaf Skeleton
One More Chance
So He Begins to Lie
Encore
Truth
Signs
Flux
Helicopter
Encore 2
Ares
This Modern Love