We've been hearing rumors and information for weeks, but it looks like official announcements will start coming on a regular basis when it comes to DNC-related parties, events and concerts around Charlotte.
Here's what we've heard so far —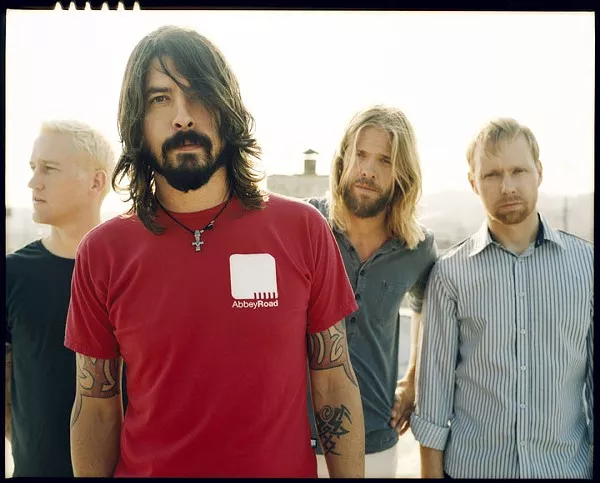 * Foo Fighters will play a rare, intimate club show at The Fillmore on Sept. 5, for Rock the Vote and it's open to the public. Tickets sold out in less than one minute. The show will also feature Jack Johnson and Asher Roth.
* CarolinaFest will take place Uptown on Sept. 3 in a Speed Street-style event. Janelle Monae, Jeff Bridges and the Abiders and James Taylor are scheduled to perform along with other acts. Music will take place from noon until 6:15 p.m.
* Politico Influence is reporting that Jessica Alba and Cash Warren will host a convention closing party at the Fillmore on Sept. 6 called "Super-O-Rama." The event will feature Pitbull and the Scissor Sisters, a band whose name evokes the image of two women making love — a Republican's biggest nightmare.
* Camp Freddy featuring Dave Navarro, Billy Morrison, Matt Sorum and special guests will perform a concert in the Fountain Plaza of the N.C. Music Factory on Sept. 2.
* The Roots will perform at Amos' Southend for an invitation-only, StartUp RockOn party on Sept. 3. Considering that they played "Lyin' Ass Bitch" to welcome Michelle Bachman onto Jimmy Fallon's show, we aren't surprised at all to see them DNC-involved.
* Bernie and the Allstars, featuring former New York Yankee Bernie Williams, will perform a benefit show at McGlohon Theatre for Americans for the Arts. Musicians, actors and politicians are expected to join in on the jam session... What are the chances we'll see Bill Clinton break out his sax?
* Will.i.am will perform at a fundraising event that features Bill Clinton on Sept. 4 at the Westin Charlotte. Tickets start at $150.
* Common will perform on Sept. 4 at the Fillmore for the Presidential Convention Charity Benefit. The invitation-only event is sponsored by the Alliance of Automobile Manufacturers and the Recording Industry Association of America and will be hosted by DJ Jermaine Dupri.
* Far East Movement will perform at an invite-only event which will also welcome Perez Hilton on Sept. 4.
* Motion City Soundtrack will peform at UNC Charlotte for a Rock the Vote event on Sept. 5.
* The B-52s will perform on Sept. 5, perhaps turning the N.C. Music Factory into a "Love Shack."
* James Taylor and Delta Rae are scheduled to perform at the DNC's final event before President Obama's speech.
* WCNC is reporting that Eminem and Nicki Minaj will be performing at private parties during the DNC.
* Styx is scheduled to perform at a private party, as well, but considering they just played Charlotte a few months ago, is this really news? And they were on that tour with Ted Nugent. Identity crisis?
* Bruce Springsteen, Paul McCartney and Bono may or may not be in town, but are probably not going to be performing. Which is a lot like saying the end of the world may or may not happen later this year.
This page will be updated as concert and event news is received.