Husky
Snug Harbor
Jan. 8, 2012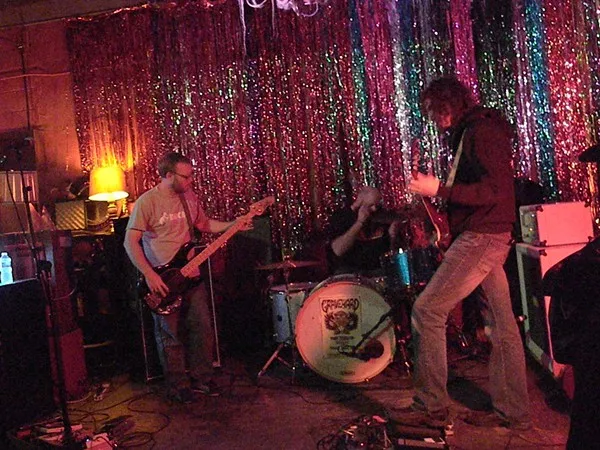 Captivating spectators with brand new and old material, Husky made one thing clear at Snug Harbor last Sunday, Jan. 8 — they carry their audience away to another place. The music relaxes and intrigues listeners while trapping them in the moment through the sound's evolution.
As lights reflect on multicolored tinsel strewn behind them, Husky enchants the crowd with deep bass-driven compositions floating within the melodies of peaceful guitars and crashing cymbals. With the heart of a jam band, the trio emits a projection of psychedelic breakdowns and often galloping melodies and catchy beats. The instrumental grooves made way for a solo dance party by one flamboyant man and the victims he accosted from the audience.
The man's bold behavior proved contagious to the crowd, inviting others to have their own physical reactions to the music as the room became one big social interaction — a bubble of sorts. People danced with each other and those alone nodded their heads in appreciation of their musical and physical surroundings.
Between songs, Husky communicated with those around them as if the band was sitting at the bar, bullshitting with the bartenders and asking for more drinks. And with a handful of new material, it was a subtle celebration — fans were in as much awe towards the newer, more dreamy, psychedelic material as the familiar tunes they heard before.