Husky, 2013 Wolves, Modern Primitives
The Chop Shop
Aug. 25, 2011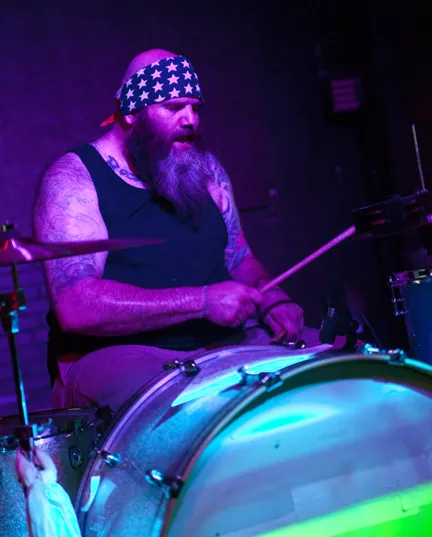 The Deal:
Instrumental group Husky headlines show full of quick-hit rock sets including 2013 Wolves and Modern Primitives.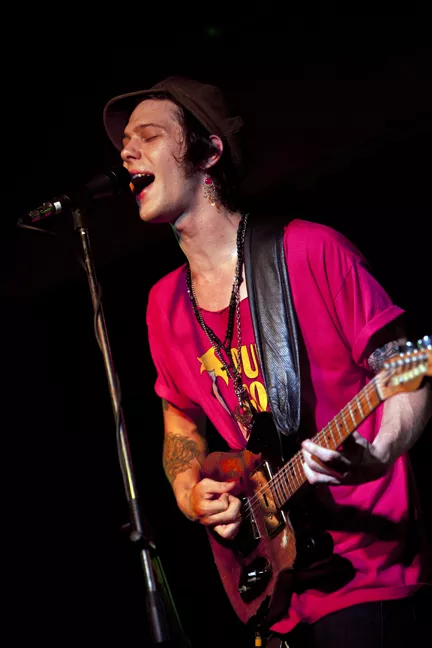 The Good:
The night got started around 10 p.m. as Modern Primitives hit the stage for a roughly 30-minute set of their modern take on classic rock infused with a bit of punk ethos. A clean guitar sound with distorted edges, rumbling bass and driving drum beats carry this band through. Only a few songs into their set and you can hear why they've already made the cover of Creative Loafing.
2013 Wolves was next and never disappoints. Their no bullshit infusion of blues, rock, punk and metal always grabs attention. From the rumbling instrumental of "Juke Joint Apocalypse" driven by Neal MF Harper's twangy riff to drummer Bobby Childers opening the show with a bit of a religious moment — the duo exuded enough energy to blow the mics and lights out — literally.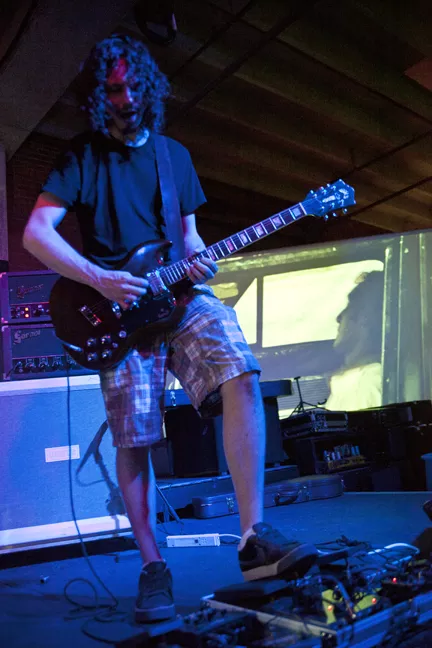 After the flick of a breaker, the power was back and Husky was ready to take to the stage. The band produces an atmospheric brand of rock that sounds like a combination of song intros, choruses and solos. No need for the monotony of a verse here when it's all instrumental. The drums may be simplistic but they move the songs forward as the bass wanders and the guitar paints the picture in a fuzzy haze of chords and riffs.
There are many times that instrumental music can become tiresome to pay attention to as it fades into the background of bar conversations, but 2013 Wolves and Husky prove that, if done right, no lyrics are needed.
The Bad:Three solid local acts on one bill — what's not to like?
The Verdict: Modern Primitives is one of the best new bands on the local scene, 2013 Wolves always offers consistency and Husky's atmospheric romp is worth catching whenever they hit a stage.