Amy LaVere
Stage Door Theatre
July 23, 2011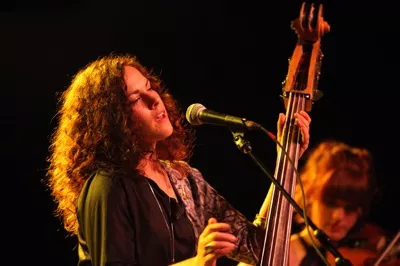 The Deal: Singer hits The Stage Door Theatre for roughly two-hour performance for small, smitten crowd.
The Good: LaVere hit the stage with her three bandmates — violin, guitar and drums — and launched into "Red Banks" from her new album, Stranger Me, setting the tone for her two sets which would focus on her latest release. Wearing a masquerade mask, LaVere offered short stories between songs either about a childhood classmate she saw in the audience or the story of the song she was about to play.
Her sweet-yet-sultry vocal style works as well on more upbeat tunes such as "A Great Divide" as it does on slower songs such as "Stranger Me." She found time to unleash a couple of cover songs including "Candle Mambo" by Captain Beefheart — also on the new album — and Leonard Cohen's "Tonight Will Be Fine." She also offered an entertaining cover of "Starlet Starlet on the Screen" with lyrics such as "Who do you have to fuck to get into this picture?"
The part-time actress/part-time musician informed the crowd of a couple of her upcoming roles when asked, but this night was clearly focused on her musical talents. A stand-up bass player, LaVere also told the crowd that instead of leaving the stage and wondering if they wanted her to come back for an encore, she would simply perform one more song before calling it a night.
The Bad: Only that more shows aren't held in this intimate venue that provides a great atmosphere for the audience to be close to the performer without feeling too overwhelmed by the sound. The 10-minute intermission was nice, but seemed a bit unnecessary.
The Verdict: MaxxMusic continues to bring strong performances to venues all over town and has done it again with LaVere's show at the Stage Door. Her two sets were incredibly strong vocally and musically, leaving the audience completely satisfied.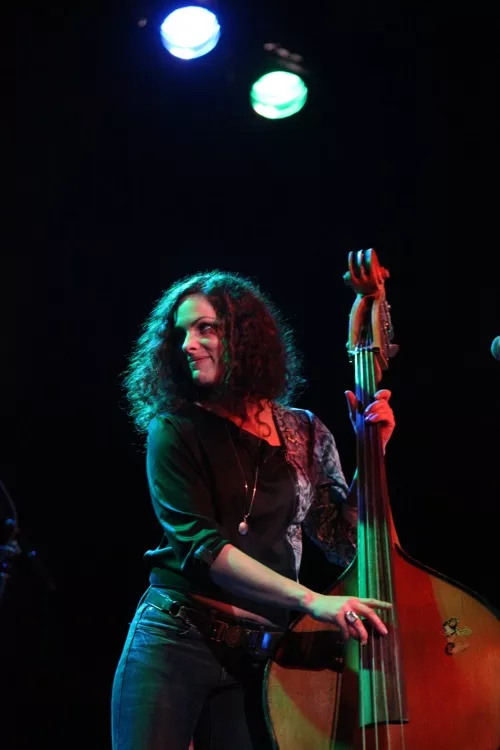 Set 1
Red Banks
Damn Love Song
Green Grass
A Great Divide
Day Like Any
Never Been Sadder
Starlet Starlet on the Screen (Dory Privet cover)
Washing Machine
Often Happens
Set 2
Stranger Me
That Beat
Cry My Eyes Out
Railroad Boy
Killing Him
Candle Mambo (Captain Beefheart cover)
Tonight Will Be Fine (Leonard Cohen cover)
Overcome
If Love Was a Train
You Can't Keep Me