Desert Noises w/ Sunshone Still
The Evening Muse
July 7, 2011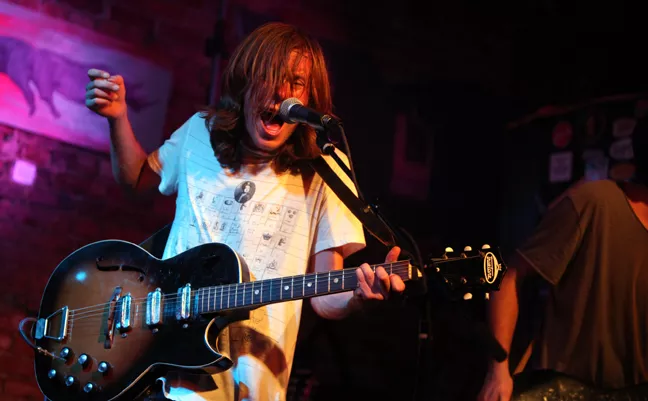 The Deal: Columbia, S.C.-based Sunshone Still opens up for rock quartet out of Utah, Desert Noises on a rainy NoDa night.
The Good: The night got started with Sunshone Still — singer Chris Smith on guitar got some help from Charlotte's Rodney Lanier on pedal steel, Jason Hausman on guitar and Patrick Boyd on bass. The alt-country folk style focuses on lyrical content and music landscapes for presentation. It was at times hard to hear over the crowd noise, but seats up front gave listeners a better opportunity to soak it all in. There's reserved emotion contained within his soothing vocal style.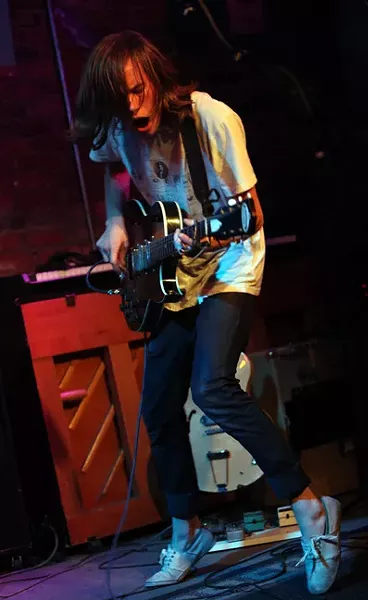 There are always moments of brief hesitation when a young band takes the stage — you think, these guys could sound like they just came up out of the basement and haven't practiced very much. In lucky instances, the band starts playing and completely drops your jaw and you think — these guys have great harmonies, solid musicianship and good songwriting skills. Before you know it, you're a handful of songs deep into the set and start to wonder why you haven't heard of them before. Desert Noises falls into this second category. The band performed an energetic set that drew in listeners, won over portions of the crowd not absorbed by conversation and earned a strong, small fanbase in their Charlotte debut.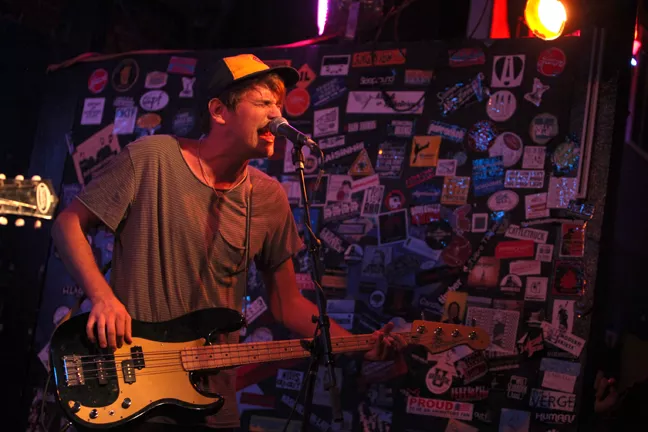 Based in Provo, Utah, the quartet is made up of vocalist/guitarist Kyle Henderson — energetic, solid vocals, doesn't stand still when the moment arises; bassist Tyler Osmond — yes, coming from Utah, he is a relative of "the Osmonds,"; drummer Timothy George who drives the beat forward and a second guitarist, Pat Boyers, who adds the right melodic flourishes when necessary. It's a band that can quickly draw you in, time flies by and each song seems as strong as the one preceding it.
The Bad: Maybe it was the rain that pushed some of the crowd — looking for a watering hole more than a place to see live music — into the Evening Muse... whatever the case, the crowd noise was loud and constant during both bands.
The Verdict: Two strong performances. Hopefully Desert Noises will make their way back to Charlotte in the near future. They are definitely a young band to keep an eye on. I wouldn't be surprised to see them on the list of "I remember seeing them in a small club when they just started out" bands.