The Chelsea Daggers
Snug Harbor
May 25, 2011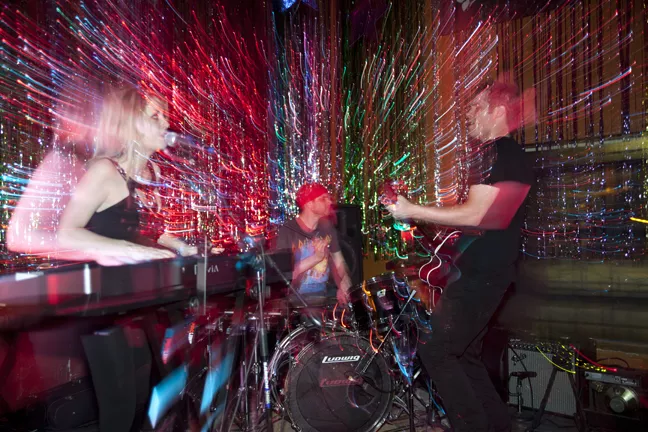 The Deal: Charlotte trio makes its thunderous live debut.
The Good: Eliza, Chris and Jarrett of Red All Over have sparked up a new trio that scraps the glitz and electronic base of that group in favor of something more raw, gritty, grimy and in-your-face. With keyboards, guitar and drums, the band launches into a brand of rock not seen often locally.
The group performed for roughly an hour with a showcase of songs that it's written in the last few months. You could easily see the experience shine through from the first notes that rang out.
Eliza (aka Farfisa) played keyboards giving the music an Iron Butterfly vibe while keeping the sludgy, psychedelia intact. Her stage presence is there though sometimes hidden behind the keyboard. She only found one brief moment to break out in front of the stage before circling back behind the keys.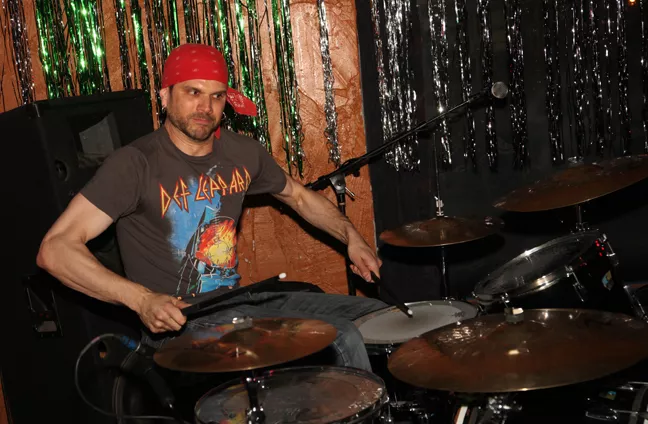 While Jared may have played bass in Red All Over, he appears completely confident and comfortable behind the drum kit.
Guitarist Chris Hendrickson offered solid riffs to lead the charge forward.
The band's music is a no-bullshit approach to rock that pays tribute to '70s classic rock style without sounding dated — from "Three Dollar Angel" to "Tear It Off." The keyboards replace the need for bass while also allowing more depth to the high-end.
As the performance wrapped up, I sat there thinking, "This was their first show?!?" Many bands that have been playing for much longer don't have the tightness in musicianship, strong songwriting or stage presence that this trio does.
The Bad: No real complaints. Some of the set's earlier songs sounded a bit stronger than those that ended it, but overall the entire performance was solid from start to finish.
I had to leave before Lovers took the stage, but I was headed here.
The Verdict: Charlotte has needed a kick in the ass like this for a while — adding a new dimension to the already existing rock scene. Red All Over still has a place on the landscape should they continue, but if not, The Chelsea Daggers is a fine step forward.