AWOL Festival f. Lucky Five, Matrimony, Simplified, Paper Tongues, Mike Posner and more
Symphony Park
April 30, 2011
The Deal: Day-long festival hits Symphony Park for a long day of music.
The Good: I made it to the site just before Lucky Five's first notes rang out. Having seen the band only once before, I was immediately impressed with their onstage presence, energetic performance and overall feel of the band's rock-driven set. Solid vocals highlighted thunderous drumming. Backup singers complimented the vibe. Definitely another Charlotte band to keep an eye on.
Matrimony was up next, slowing down the pace but showing no less emotion or energy. The difference time can make in the cohesive sound of a band is apparent if you've been following this quintet. The band ended its set with the rousing "Obey Your Guns" to immense applause.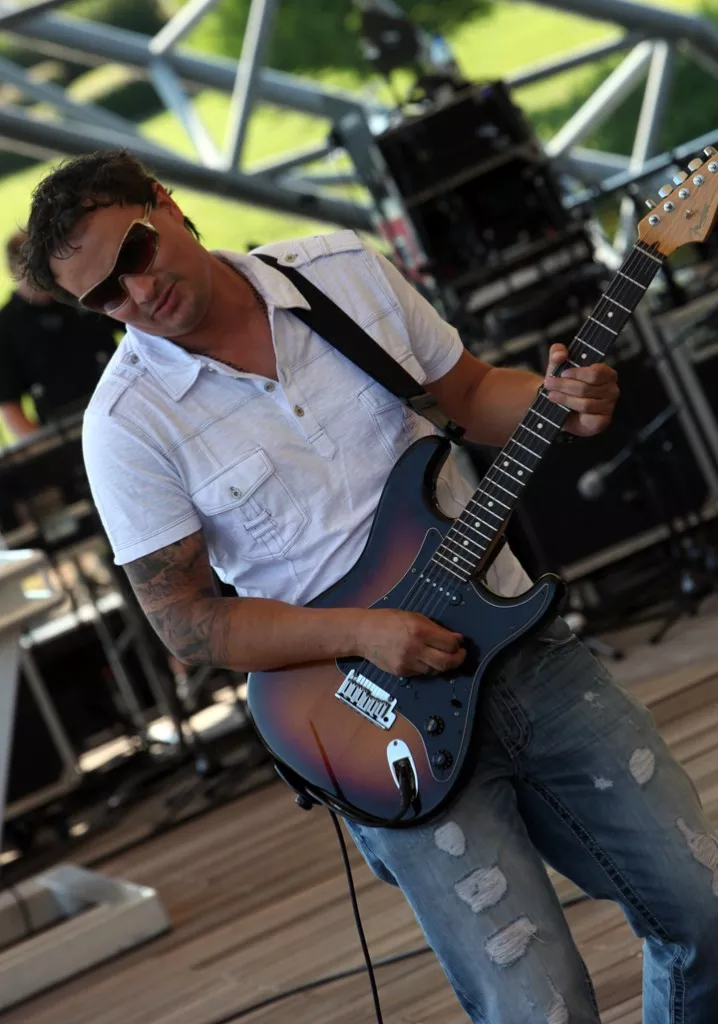 Simplified was up next showcasing its newest drummer and keyboardist, while also highlighting many songs from its new album, Brighter Days. Showing a bit more rock vs. the laid-back stoner acoustic vibe of days gone by, the Charlotte band draws listeners in via solid songwriting.
Overall, I'd say the festival was a success. A diverse lineup that not only showcased local bands but also national ones was a great way to offer a variety of musical genres. Allowing "bring your own alcohol" proved to be a money saver and attractive attribute, though some people clearly need supervision when drinking. Surprisingly, those I saw drinking underage were better behaved than the ones of age. I'm guessing the underage drinking could pose a problem — I saw at least one guy wash the 'x' off of his hand and hammer back a number of beers as well as a Four Loco.
The Bad: First off, I can only blame myself for missing what I heard was a fantastic set by local band Sugar Glyder and getting so annoyed by the vocals of Mike Posner that I left early and missed Matt and Kim, who I have seen before and know they put on a fantastic show.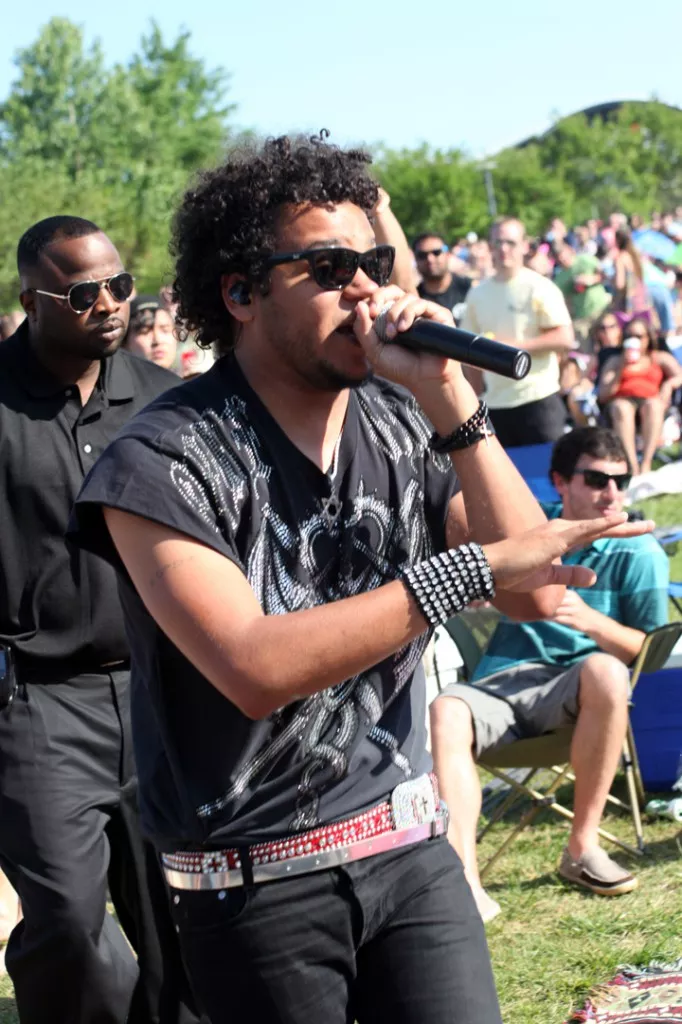 The Paper Tongues were a disappointment to me. While their brand of top-40 rock was solid and well-performed it was the attitude of singer Aswan North that left a bad taste. Aside from his egotistical attitude toward other performers and people in the stage area, North commented that his band helped put Charlotte on the map. Um, no you didn't. You turned "Hollywood" as soon as you got a record deal. You didn't often play small clubs like the Evening Muse and Visulite Theatre for years to build an audience and prove your worth, you ran for the biggest paycheck and then came back to try and plant a flag here. The music lacked a soul and emotion. It had plenty of energy, but it was all flash and no substance. North ventured into the crowd many times, but always with a bodyguard, and as soon as the show was done he was seen running offstage to the nearest car waiting for him. Does North know why The Avett Brothers don't need security all around them at their concerts or when they venture out to see a show at the Muse or around town? Respect. It's something you earn, not something you demand. It's gonna take a long time before this band can earn the amount of respect they think they deserve.
Mike Posner started his set roughly 45 minutes late and was just a minor step below auto-tune and, for me, nails on a chalkboard. The kids loved it and danced and sang their asses off, but these were the same fans that were singing along with Miley Cyrus and every other top 40 hit the DJ played in the meantime. The matching outfits by his backup "band" — two DJs — were cheesy. It was enough to drive me to leave the site after only a few songs. There was no way I was suffering through more than an hour of him.
Some meatheads don't know how to drink and verge on spoiling the fun for a lot of others — spilling drinks on people, burning them accidentally with cigarettes, screaming at inappropriate times and making a general ass out of themselves to the embarrassment of their friends.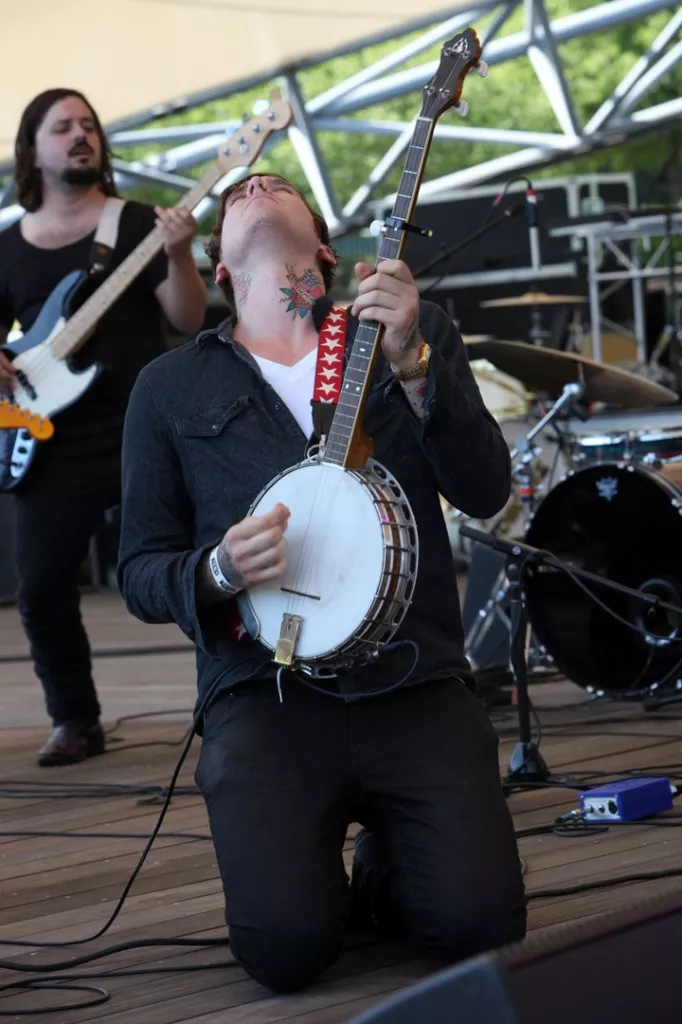 The Verdict: With the apparent success of this inaugural edition, one can only hope it will become annual. The diversity in lineup was its strong suit.