Robert Plant and the Band of Joy w/ North Mississippi Allstars Duo LuCo
Ovens Auditorium
Feb. 7, 2011
The Deal: Former Led Zeppelin singer takes his latest act to Charlotte for, surprisingly, not sold out show.
The Good: The night got started with a 40-minute set by brothers Luther and Cody Dickenson performing as the North Mississippi Allstars Duo LuCo. Sounding a bit like the Black Keys, Luther spread his guitar wings and let riffs soar while Cody set down the rhythm. The duo played some North Miss songs such as "The Meeting," while also throwing in some covers, such as R.L. Burnside's "Old Black Mattie" and their version of "When I Lay My Burden Down" that had the crowd offering thuderous applause. Too often an opening band is ignored or simple time-filler, but the brothers did about the best job I've ever seen of warming up a crowd and getting them ready for the headliner.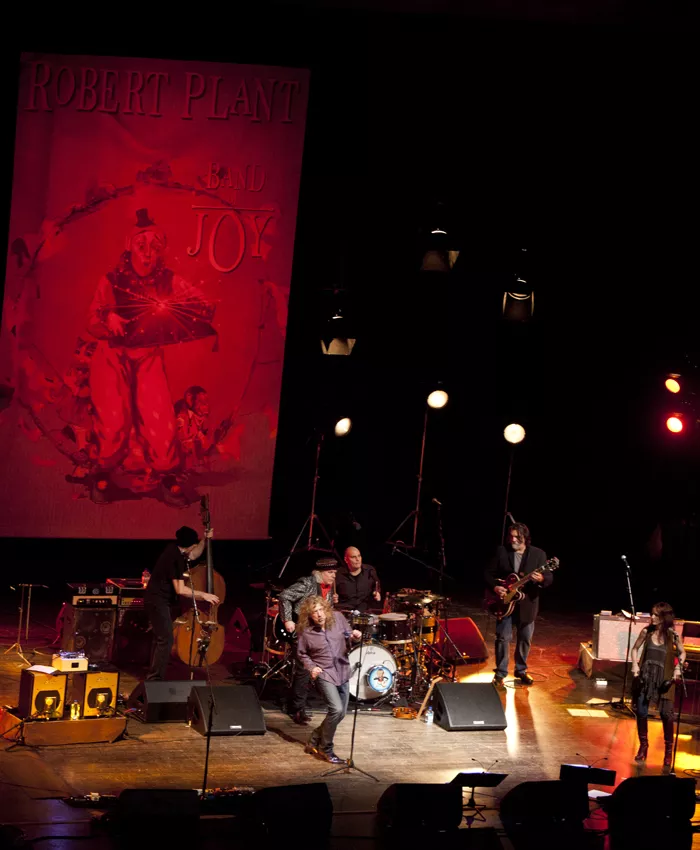 Robert Plant and the Band of Joy came out swinging with a cover of Zeppelin's "Black Dog." Proving he still has the vocal chops, Plant howled his way through the chorus offering a toned down, yet spot-on cover. His group consists of Patty Griffin (who offered fantastic duets), Buddy Miller on guitar, Darrell Scott, Byron House and Marco Giovino.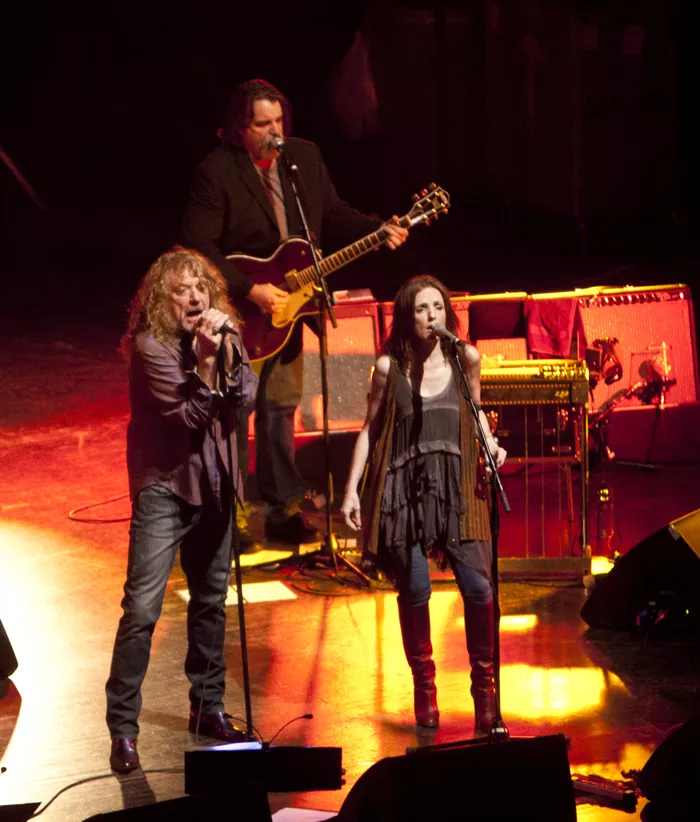 The band then slid into its cover of Los Lobos' "Angel Dance," done to perfection as the crowd's applause intensity only increased. From there, it was a variety of Band of Joy, Zeppelin covers and fantastic musical moments that showed the band was having just as much fun as the crowd.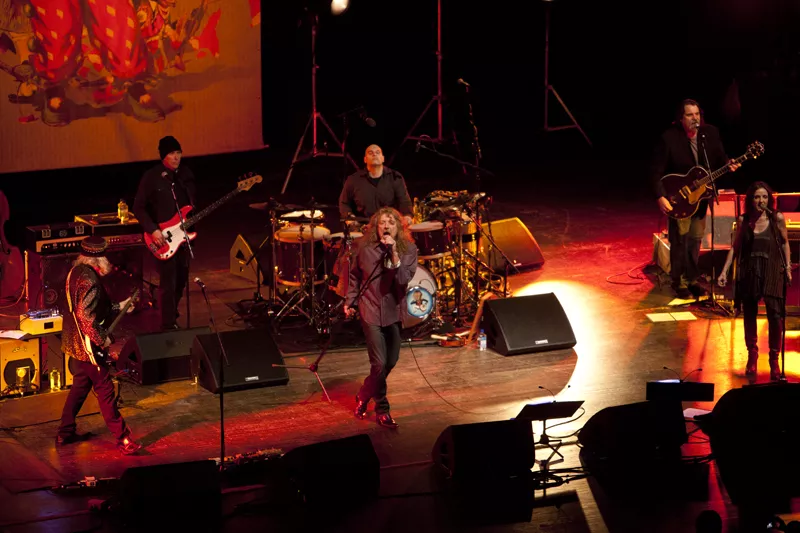 Highlights included "Houses of the Holy," the stunning gospel vibe of "Satan, Your Kingdom Must Come Down" and an extended cover of "Ramble On." Bandmates had a chance to shine, as well — Buddy Miller sang "Gasoline and Matches" while Plant played harmonica, Griffin sang "Move Up" and Scott sang "Satisfied Mind."
The group's three song encore came after a 90-minute set consisting of 17 songs. The three-song finale consisted of "In the Mood," a raucous cover of Zeppelin's "Rock and Roll" and the stunning harmonies of "And We Bid You Goodnight." Plant finished the show by mentioning the band will be at both the Telluride and Bonnaroo Music Festivals this year.
The Bad: Only that this wasn't sold out. It's Robert freakin' Plant, people! He sang Led Zeppelin songs, and with no signs of a reunion ever happening, this was the only chance you might get to hear the legend sing, howl and leave you speechless.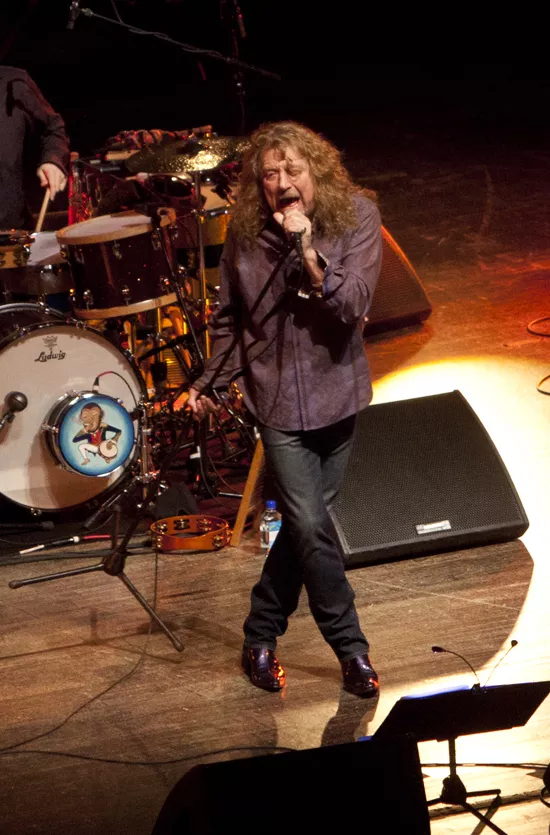 The Verdict: From start to finish, an excellent display of talent and abilities. From the Duo at the start to the final notes of "Goodnight," it was well worth any price of admission and being able to say, "I saw Robert Plant sing a handful of Zeppelin songs ... and the other ones were fantastic, too." Plant showed that he's truly enjoying his moments on stage in this incarnation and that he doesn't need to go back to the "glory days" to prove he can still make it in the business.
Setlist
Black Dog
Angel Dance
Cindy, I'll Marry You Someday
Down To the Sea
Can't Buy My Love
Houses of the Holy
House of Cards
Monkey
Satan Your Kingdom Must Come Down
Gasoline and Matches
Tangerine
Satisfied Mind
Nobody's Fault But Mine
Move Up
Tall Cool One
Ramble On
Gallow's Pole
Encore
In the Mood
Rock and Roll
And We Bid You Goodnight