Ghost of a Saber Tooth Tiger
The Evening Muse
Jan. 13, 2011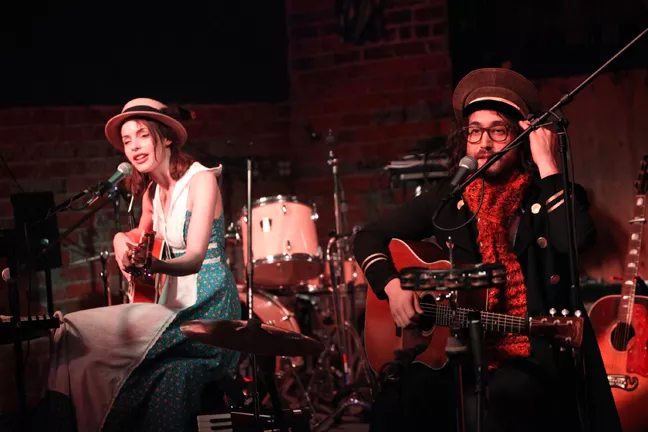 The Deal: The Ghost of a Saber Tooth Tiger — Sean Lennon and Charlotte Kemp Muhl — entertains sold out crowd at the Evening Muse.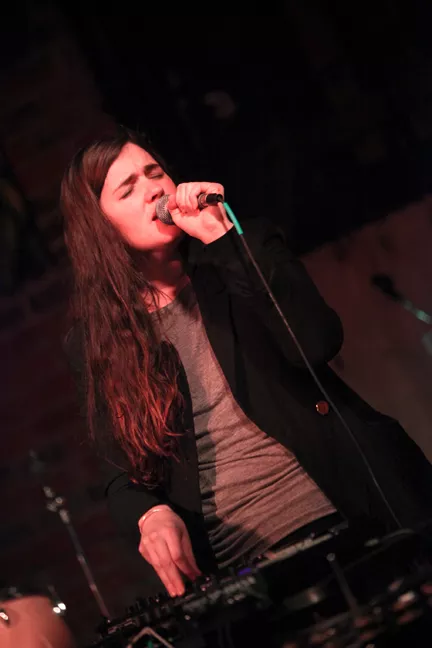 The Good: The night got started with a short, almost haunting set by Julianna Barwick. Barwick howled and moaned together a series of vocal loops to create sonic backdrops for short repeated verses. Her handful of songs were a bit similar and hard to grasp aside from creating a general mood and ambiance.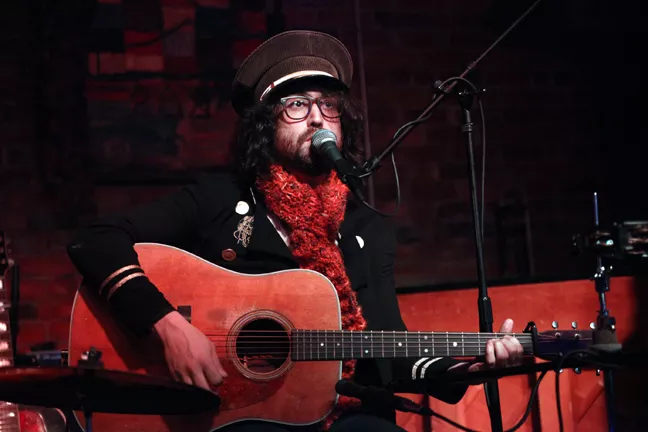 Ghost of a Saber Tooth Tiger hit the stage and performed all but one of the songs from its debut album, Acoustic Sessions, along with one Dylan cover and an earlier Sean Lennon song.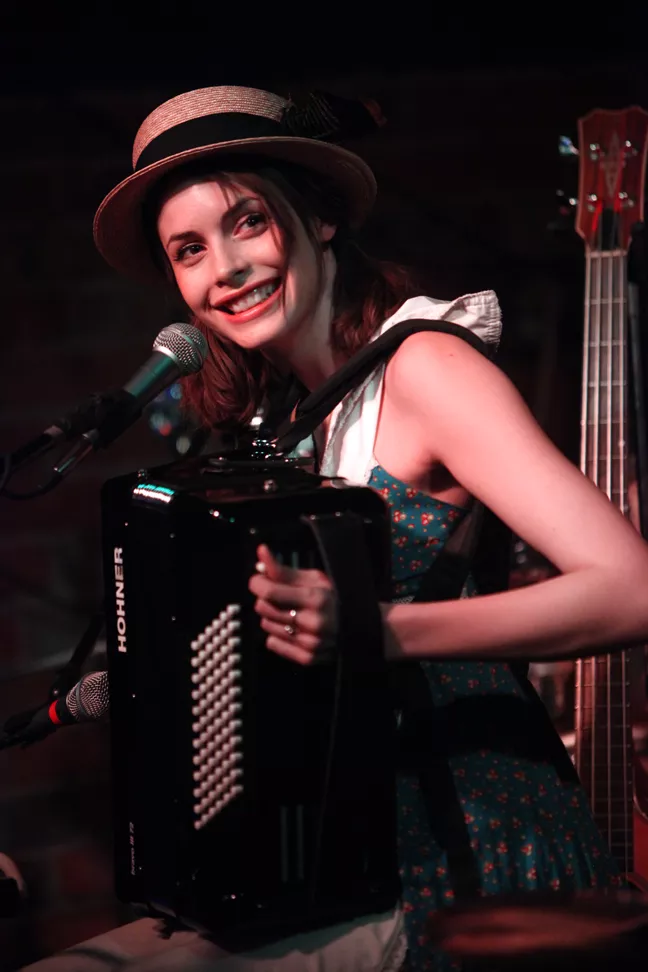 The duos vocals paired nicely, as Lennon strummed his guitar and made the most of a kickdrum, while Kemp Muhl offered bass and other instrumental accompaniment with sporadic elements tossed in from a trumpet player.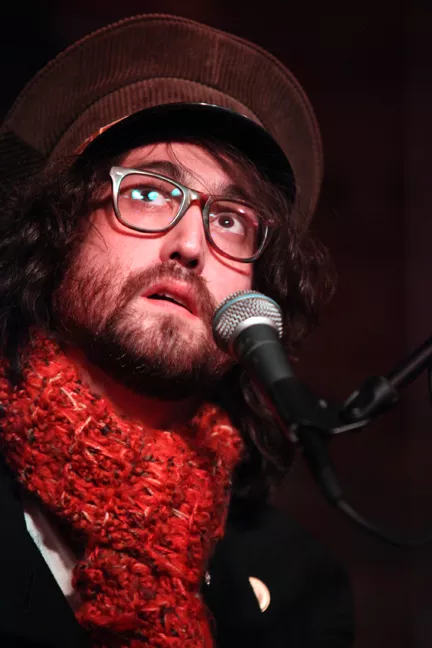 Lennon's humor took the spotlight between songs as he quickly offered a rendition of The Buggles' "Video Killed the Radio Star," a brief diatribe on Van Halen vs. Van Hagar and commented that "Katy Perry killed rock and roll... and the mojo." He noted that his hat was not a play on Sgt. Peppers, because they didn't wear hats for Sgt. Peppers, and that he grew an appreciation for lederhosen while at boarding school in Switzerland.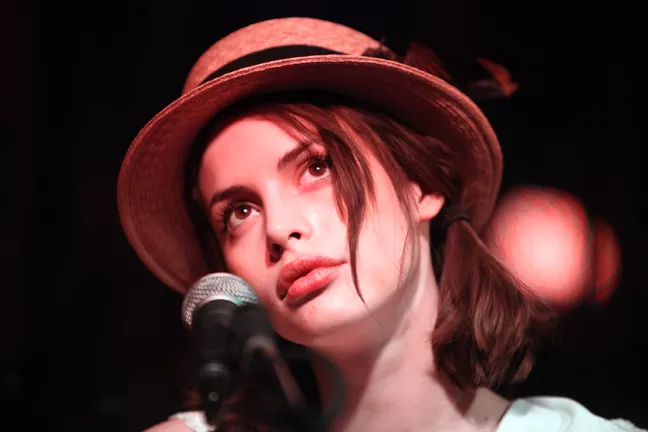 Kemp Muhl, a former model, offered sweet and soothing vocals to compliment Lennon's father-like tone. She offered hints on the melodica and xylophone at times, but it was her own poetic songwriting and style that was the perfect fit to Lennon.
In addition to the Acoustic Sessions songs, the group performed Dylan's "Girl from the North Country" as the lone cover song and the older Sean Lennon song "Dead Meat."
Instead of an encore, they remained on stage and played what would have been it, including two songs from a Kemp Muhl side project.
The band stuck around at the end of the show to take photos and sign autographs for anyone who asked and seemed to have a great time just being there. Lennon commented twice on the Muse as a great place to perform and the couple were constantly showing signs of affection.
The Bad: Nothing to complain about.
The Verdict: It was a great show with the right amount of humor and none of the flash. I don't think anyone denies the name recognition that helped to make this a sold out show, but I think the songwriting and talent is solid enough for them to have strong footing in the music landscape. Lennon is a humble, genuine person that has found his muse in Kemp Muhl. There seems to be an overflow of male-female duets these days, but let's face it, they work.
Setlist
India
Rainbows in Gasoline
Schroedinger's Cat
Jardin du Luxembourg
Lavender Road
Dark Matter
Song for James
Girl from the North Country
Candy Necklace
Dead Meat
Small Talk
Lullaby
World Was Made For Men