Sugarland w/ Little Big Town
Verizon Wireless Amphitheatre
Oct. 1, 2010
The Deal: Country duo showcases a handful of tunes from upcoming album, brings along talented quartet.
The Good: After a short set by Randy Montana, Little Big Town hit the stage for a 40-minute set of 10 songs. The band — Karen Fairchild, Kimberly Schlapman, Jimi Westbrook and Phillip Sweet — sets itself apart with strong harmonies. Fairchild and Schlapman often get the spotlight and offer solid vocals amidst the new country style of music. That's not to say that Sweet and Westbrook don't also find the time to shine vocally — each member gets a turn leading, but it's the harmonies between all four that stand out. No surprise that their hit, "Boondocks," garnered the biggest ovation of their set.
Sugarland kicked off its set peaking out behind a curtain for the first half of "Wide Open" until it dropped the band launched into a nearly two-hour romp of hits and a handful of songs from its upcoming release, The Incredible Machine.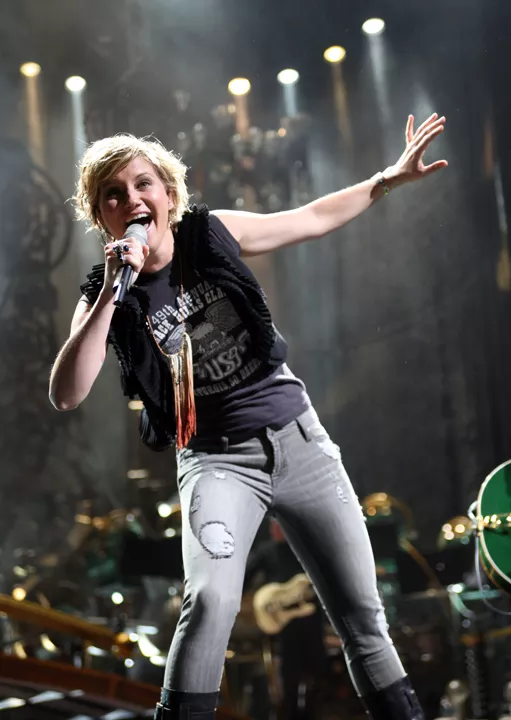 With vocals being the focus of the night, it's Jennifer Nettles who truly shined. With one of the best voices in country, Nettles was all smiles and all power as she showcased her range and effortless abilities.
No cowboy boots here — no cowboy hats either. While the band may be labeled as country, Nettles brings plenty of soul and a hint of rock to the songs. (Check out her solo albums from the pre-Sugarland days.) The new songs fit in nicely with the hits — the rock style of "Find the Beat" and the patriotic "Stand Up" — that's where my money is for the band's next big single.
There were plenty of highlights amidst Nettles' animated performance and playful dancing with guitarist Kristian Bush. The band gathered up in a semi-circle at the front of the stage for "Baby Girl." Before "Everyday America," Bush wandered to the back of the amphitheatre and handed a signed acoustic guitar to a little girl. That song also featured clips of a few cover songs as they wound into Beyonce's "Single Ladies," The Jackson 5's "One More Chance," a bit of P-Funk as Nettles sang, "There ain't no party like a Sugarland party, cause a Sugarland party don't stop" followed by a hint of Miley Cyrus' "Party in the U.S.A."
The duo also found time for the chorus of "Sweet Caroline" between "Find the Beat" and "Who Says You Can't Go Home."
The band's encore featured a cover of Mumford and Sons' "Sigh No More" with Little Big Town before kicking into a cover of The Bee Gees "Stayin' Alive." Nettles had a big blonde curly wig on as she promised to get people dancing before they left.
The Bad: The summer concert season is over...
The Verdict: Sugarland defies country music expectations thanks to the soulful vocals of Nettles and the group's great songwriting. Sure there are pop sensibilities, but know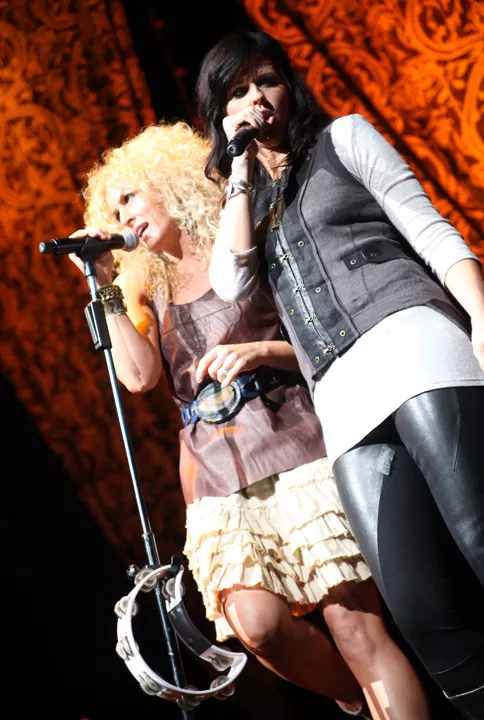 Little Big Town setlist
Why Oh Why
Little White Church
Bones
Little More You
The Reason Why
Bring It On Home
Shut Up Train
Kiss Goodbye
Runaway Train
Boondocks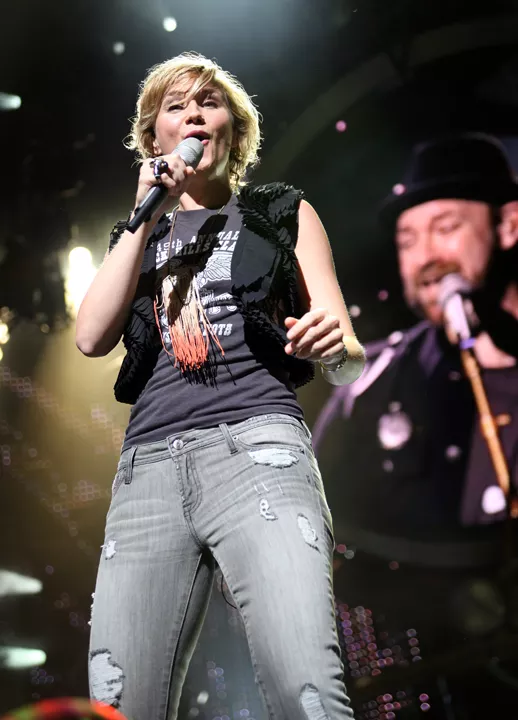 Sugarland setlist
Wide Open
It Happens
Settlin'
All I Want to Do
Want To
The Incredible Machine
Already Gone
Baby Girl
Genevieve
Stuck Like Glue
Everyday America>Single Ladies>One More Chance>Party in the USA>Everyday America
Stay
Find the Beat>Sweet Caroline>
Who Says You Can't Go Home
Something More
Encore
Stand Up
Sigh No More (with Little Big Town)
Stayin' Alive