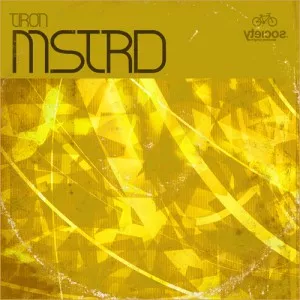 The Deal: Originally slated for February 2010, up-and-coming artist out of Kankakee, Ill., making moves in Los Angeles finally drops new mixtape, following his heralded 2009 mixtape, Ketchup.
The Good: Can't begin to talk about this project without first acknowledging the production. From start to finish you won't find a better pairing of beats and rhymes. You also have to applaud TiRon for skillfully mixing original beats from lesser known producers with known re-imaginings of tracks from people like Paul McCartney & Wings and MF Doom (he justified spitting on both of those beats, with "Ms. Right" and "Boys & Girls" being two of my favorite tracks).
TiRon's flow isn't as effortless as say a Ma$e or Charles Hamilton but it's nonetheless chill with lyrics that a cool, clever and sincere. Honest lyrics about growing up, missed opportunities, being young and the pressure to be cool are extremely relatable. Who hasn't done dumb shit to impress girls and peers.
Only big name guest appearances come from Blu and Asher Roth on "The Riches" which is arguably the hottest song on the entire project, where the three spit about the shift from regular joe to famous rapper.
Tons of movie quotes are usually annoying but he keeps them on subject and fresh. (Included one from my guilty pleasure favorite, Rudy, over a mad soulful beat). I even liked the thank you track where he managed to shout out a ton of fast food joints, light skin women, Britta water filters and open bars. Can't knock any of those.
The Bad: If you don't like soul samples, it may not be for you but hip hop connoisseurs will find it pretty lovely. Apparently Track 10, "Take A Bow" doesn't extract for people (myself included) when you download it, what's up with that? Thankfully I got it from a friend and it's just a thank you track but the beat is dope.
The Verdict: Simple, dope and soulful. MSTRD manages to feel complete in only 10 tracks. For new listeners, a great introduction. For old listeners, an extremely dope next step. Add TiRon to the list of artists on the West Coast primed to make a ton of noise real soon.
INFO
Release date: June 4, 2010
Download TiRon's MSTRD here.
Tracklist (Production Credits):
1. Go Ronnie Go (Produced by Sport)
2. 1ne (Produced by Phonix)
3. 60901 (Produced by Oddisee)
4. Ms. Right (Produced by MF Doom)
5. Boys & Girls (Produced by MF Doom)
6. Cigarettes (Produced by DK)
7. Down (Produced by Paul McCartney & Wings)
8. The Richers (Produced by Oddisee)
9. For Your Smile (Produced by DJ Dahi)
10. Take A Bow (Produced by DJ Dahi)