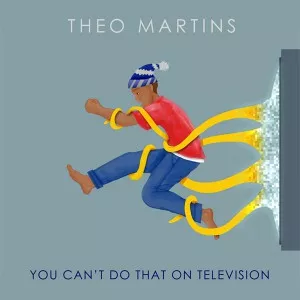 The Deal: Is it time for Rhode Island to make it's mark on the hip hop landscape? New mixtape from R.I. native makes a solid argument that they do.
The Good: It was really different — not in a wannabe rockstar way, not in an avant garde way, either. It just didn't strike me like anything I'd listened to lately, I mean, how many rappers are throwing hard snares over classical music? "The Monocle" serves as the mixtapes' mission statement and let's you get a better understanding of what to expect from the rapper whom I'd never heard of until last week. The entire project was produced by $port and has a sound that's experimental without being just noise. Lots of clever lyrics that you'll miss on first listen or if you're not listening closely.
The Bad: Needs more than one listen for appreciation but thankfully it's only seven tracks, so multiple plays insist a time suck.
The Verdict: It's a cool EP. You'll be hard pressed to find many rappers spitting about the everyday struggle and Earl Grey tea.Would love to hear more or hear him over more traditional beats. It's hard to find info on Theo Martins or $port individually but they've also done work as the duo Chris Connery since 2009 (for those trying to find more).
[Download Theo Martins' You Can't Do That on Television]
INFO
Release date: April 22, 2010
Website: http://imjusttheo.com/