Third Annual Stout Pull w/ Gretchen Wilson, Big Kenny, Justin Moore and Joe Nichols
Coyote Joe's
Jan. 12, 2010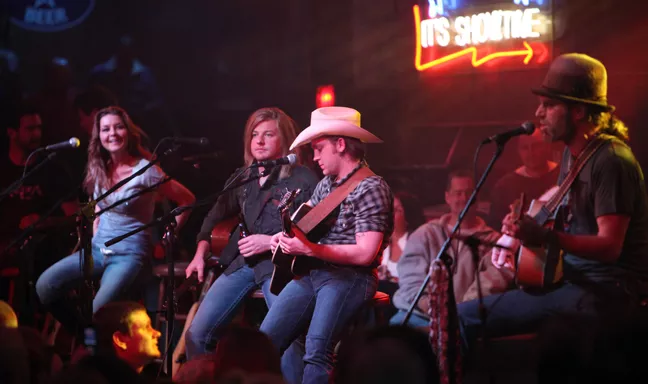 The Deal: Four country stars — Gretchen Wilson, Big Kenny, Justin Moore and Joe Nichols — on one stage at the same time to perform hits and new material for a packed house.
The Good: It's no mystery that I'm not the biggest country music fan in the world, but the setup on this one's a great idea. All four musicians are on the stage at the same time, each with a backing member or two — Joe Nichols had two guitar players with him, Gretchen Wilson had a guitarist and backup singer, Big Kenny brought a percussionist and Justin Moore had a guitarist — and they take turns performing a song.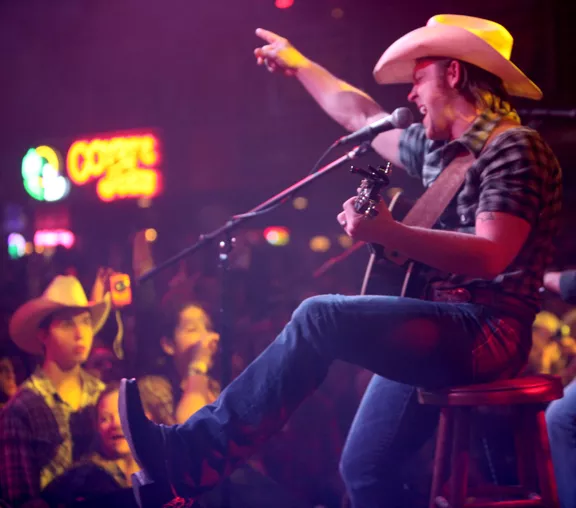 Justin Moore kicked off the night — literally, as he could often be seen kicking out his legs or walking around the stage to get closer to the crowd — with "Small Town USA," the second single off of his debut album.
Gretchen Wilson was clearly one of the crowd's favorites and — to no surprise — had a huge singalong for "Redneck Woman" and "Here for the Party."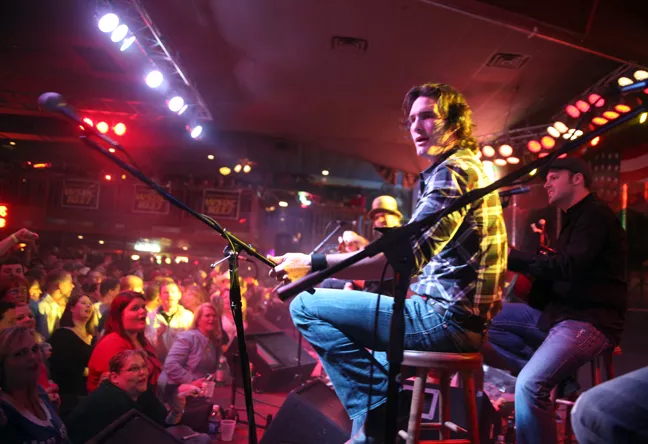 Joe Nichols tried his best to get the crowd involved by holding the microphone out to the crowd for singalong moments.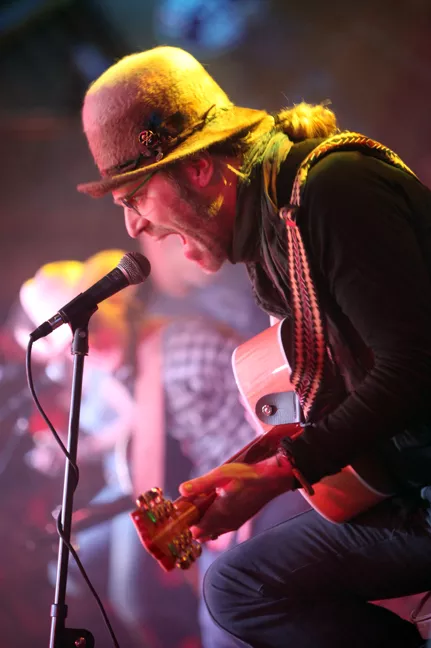 Big Kenny — of Big & Rich fame — also drew a big response from "Save a Horse (Ride a Cowboy)."
For the most part, the only banter heard between songs were repeated mentions of the Muzik Mafia — which Wilson and Big Kenny were a part of — and how the night felt a lot like a house party.
The Bad: I would have liked it better if it was more of a Storytellers situation — telling a little background on the songs or sharing more stories — and if they had more collaboration. Surely, the other people could have helped out on choruses of songs, etc., if not performing along at the same time — maybe not for every song, but if the crowd's all up and yelling along, why not the others. From time to time, Big Kenny could be seen playing tambourine for Wilson, but not much other than that. Of course, I only stuck around for roughly an hour-and-a-half of the show, so maybe some of that went on more later on.
The Verdict: Again, I'm not a big country fan, but it's a unique night that offers fans a good mix from a handful of artists. They get to hear the hits along with some unreleased material in a laid-back atmosphere.