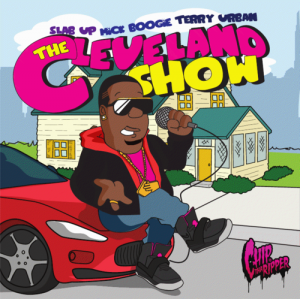 The Deal:
One of Complex Magazine's 10 most underrated new rappers drops a mixtape ode to his hometown, weed, kicks, hoes and money. Hello Cleveland!
The Good: It's dope to hear all-new material. Lots of on-point production from relatively unknown producers, S.O.V. and Rami & Dez. Ohio hip-hop royalty Hi-Tek and Chuck Inglish from The Cool Kids also contribute beats, too. Chip is cool on the usual rapper braggadocio tracks but shines on the deeper tracks plus his voice sounds like Kid Cudi imitating Rick Ross, throws you off at first but adds up to dope delivery. On "Wonder Why," he spits, "Somebody told me I could be whatever I want/I just wanna be the one to stack paper and stunt," that's kinda the gist of the whole experience.
The Bad: Get settled in because it's a lot of material. After 27 tracks, don't be surprised if certain tracks just start blending together and your ears are fatigued. Producers outshine the actual lyrics from time to time.
The Verdict: Maybe Cleveland has more to offer than Ray Cash, Kid Cudi and the Rock 'N' Roll Hall of Fame. Beyond the artwork, people should definitely have his name on their tongues and his music on their radar after this one. A very good taste of what he's all about.
Download Chip Tha Ripper's "The Cleveland Show" here
INFO
Slab Entertainment; Release date: Dec. 1, 2009.