Neko Case w/ Deer Tick
Knight Theater
Nov. 18, 2009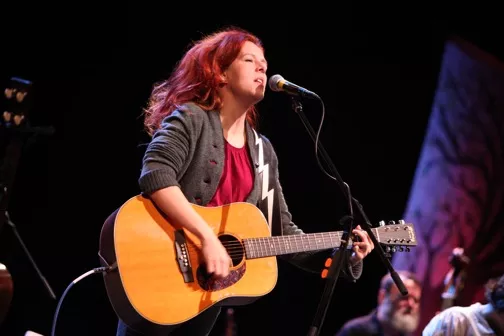 The Deal: Neko Case zips through 22 songs during Charlotte concert, brings along Deer Tick.
The Good: The night opened with a 40-minute set by Rhode Island country-rockers Deer Tick. With a Cobain-esque growl in his vocal, singer John McCauley entertained with his songwriting as much as a few onstage antics — a series of broken guitar straps, a few beers consumed and the admission of being "high... ... ... on life."
Neko Case hit the stage 10 minutes before 9 p.m. on her way to rolling through 19 songs during her set which ended around 10 p.m. She kicked off the show with "Things That Scare Me," before drawing a round of applause at the opening notes of "Maybe Sparrow." Her red hair flowing in a tangled mess, Case was laid back for the duration of the evening as her backup singer/harmonizer/co-hort, Kelly Hogan, made most of the small talk between songs.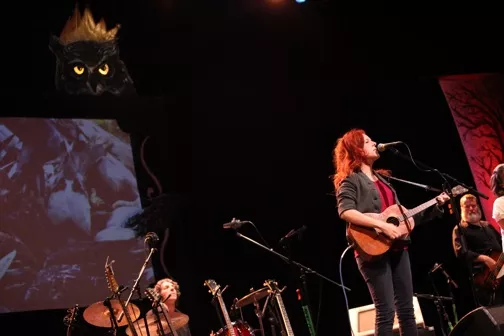 Hogan's voice added the right depth to the songs as Case continually changed up guitars — she was surrounded by six of them — or went without. Artwork of a large owl "held up" a screen where various videos played throughout the show — most of which fit the song at the moment.
The nearly sold-out show enjoyed every moment of Case's first performance in the Queen City. She closed the evening with a three-song encore including a cover of The S
The Bad: Deer Tick's moments of grandeur with harder rocking songs would have been more fitting at Snug Harbor, The Milestone or even the Visulite rather than the seated confines of the Knight Theater. Even McCauley admitted that it was weird being the only people standing up, aside from the "ushers and usherettes."
The Verdict: Case proved why she's been the "critic's darling" for years and it's about time that others started to catch on. Once again, the Knight provided the perfect forum to showcase vocals and let Case's poetic lyrics make their mark.
Setlist
Things That Scare Me
Maybe Sparrow
People Got a Lotta Nerve
Fever
Hold on, Hold On
I'm An Animal
Middle Cyclone
The Pharaohs
Polar Nettles
Deep Red Bells
A Widow's Toast
Margaret vs. Pauline
Prison Girls
The Tigers Have Spoken
Favorite
Alimony
That Teenage Feeling
This Tornado Loves You
Encore
Vengeance Is Sleeping
Star Witness
Train From Kansas City