Blues Traveler with Simplified
The Fillmore
Oct. 15, 2009
The Deal: Blues Traveler, celebrating its 22nd year in existence, hits The Fillmore with local band, Simplified, in the opening spot.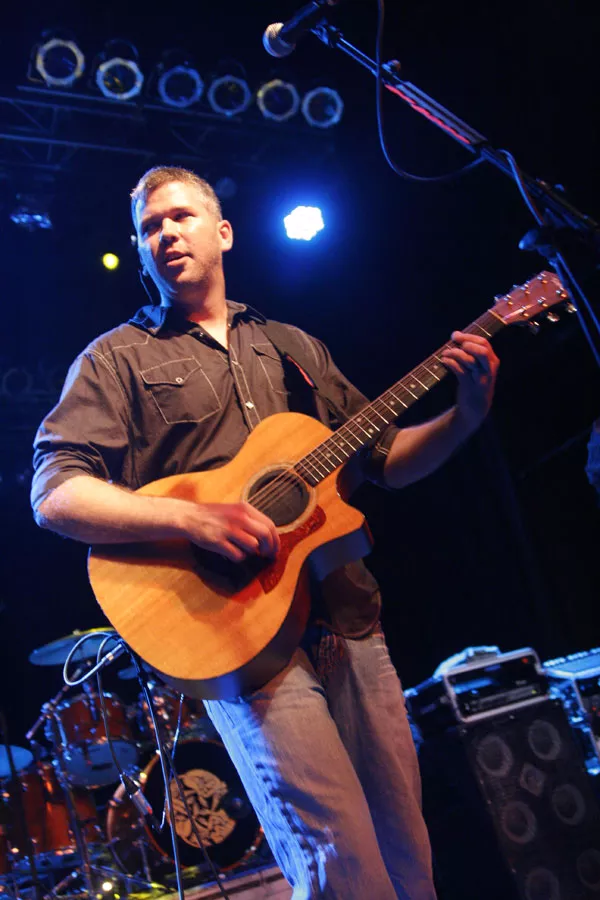 The Good: It's not an easy task to open up for a big name like Blues Traveler, but Simplified held its own and surely won over some new fans in the crowd.
Singer/guitarist Clee Laster and guitarist Chris Sheridan exchanged smiles as they appeared to enjoy every moment in front of the 1,200-or-so in attendance.
The band kicked their set off with "Wake 'n' Bake" before playing a mix of songs from their debut disc, Smile, and 2008's Elephant Sky.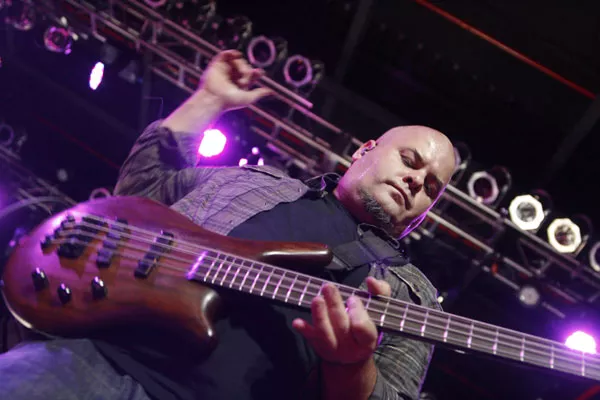 Drummer Tim Lail was often seen signaling to friends in the crowd while bassist Chris Lynch got the groove funky on stage left and had trouble standing still. It's no surprise that the guys continue to win over legions of new fans wherever they go and have one of the larger local followings in the Charlotte area.
Blues Traveler hit the stage around 9:15 and tore through song after song during their hour-and-45-minute set. They kicked things off with "Mullin' It Over" and "Droppin Some NYC" off their self-titled debut disc.
The rest of the set was an amalgam of songs from various albums, including a couple of their latest release, North Hollywood Shootout — "The Beacons," "Forever Owed" and "How You Remember It."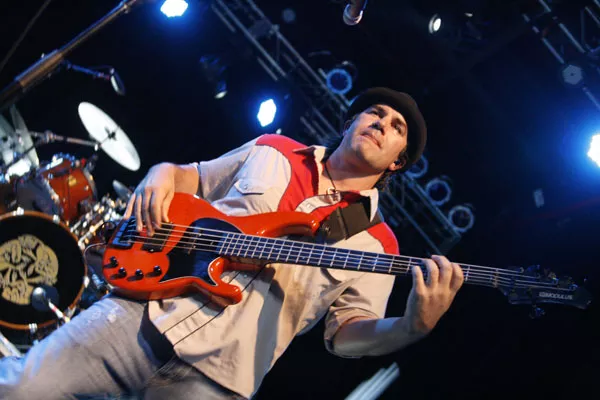 They also found time to throw in a couple of covers — Sublime's "What I Got," Cheap Trick's "I Want You to Want Me," and a rousing rendition of "The Devil Went Down to Georgia" for their second encore song.
While the band has changed somewhat over the years — the drug overdose of Bobby Sheehan having one impact on the group's sound — one of the most noticeable things (aside from singer John Popper's weight loss) is how the band is focusing more on songs as a whole instead of it being purely "harmonica and the other instruments."
Popper is still a complete madman on the harp and easily one of, if not THE, best harmonica players ever, but guitarist Chan Kinchla makes it look easy. With a fan set up in front of him, his hair blew around as easily as his riffs. Rumor has it the band was warming up backstage for roughly two hours — it showed. They're running like a well-oiled machine these days.
Each band member got a chance to do an extended solo and each one was as impressive as the next. Keyboardist Ken Wilson brought out the talkbox for his lengthy solo and bassist Tad Kinchla rocked six strings in an impressive manner.
The Bad: I hope they don't take it the wrong way, but I'm ready for some new music from Simplified. That's not to say I'm tired of the old stuff, but after hearing it a lot, I'm ready for a new release. Get back to the studio, guys — and keep up the good work. The only "bad" thing is that as the group continues to build its fan base, it's going to get more and more difficult to see them in smaller venues. Check them out whenever you can, if you haven't already.
No complaints about Blues Traveler. Their experience and songwriting maturity over the years has gotten better. If you haven't checked them out in a while, be sure and pick up their latest disc. It's worth a few listens.
The Verdict: Simplified was a great way to kick off the show and put together a solid set for roughly 45 minutes. Blues Traveler showed, for two hours, what years of experience and hard work can do for you.
Blues Traveler setlist
Mullin' It Over>
Droppin Some NYC>
Love & Greed
Amber Awaits>
New York Prophesie
Sadly A Fiction
Defense & Desire
The Beacons
Carolina Blues
Yours
What I Got (Sublime cover)
Run Around
How You Remember It>
Slow Change
Freedom>
I Want You to Want Me (Cheap Trick cover)
Hook
Encore
Forever Owed
Devil went Down to Georgia