Incubus w/ The Duke Spirit
Verizon Wireless Amphitheatre
Aug. 12, 2009
The Deal: Incubus roll into town in support of their recent Moments and Melodies CD, bringing along The Duke Spirit.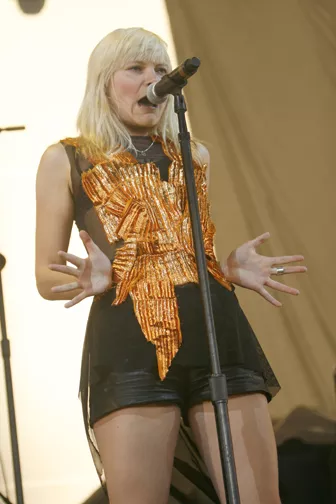 The Good: The Duke Spirit performed a 45-minute set that showed off the band's energy and had some people hooked though the amphitheatre appeared to be half-full.
The crowd looked like it doubled by the time Incubus hit the stage and kicked it off with a power trio of "Pardon Me," "Nice to Know You" and "Anna Molly." Singer Brandon Boyd - sans those plugs in his earlobes - gave an intense performance as he sang a good part of the night's set with his eyes closed or making small hand gestures in the air or against the speakers as if hallucinating.
While the energy level remained high for a good portion of the band's hour-and-a-half set before the encore, they found time to slow it down for an acoustic "Drive" and "Make Yourself" before playing a stripped down "Dig" with Boyd on a conga and drummer Jose Pasillas slapping away at a box drum. Guitarist Mike Einziger was
The band's encore was made up of "Punch Drunk" followed by a high-energy cover of Prince's "Let's Go Crazy."
The Bad: With so much material to choose from, it's sad that the setlist was basically the same as the previous night in Virginia Beach. However, when you're promoting a greatest hits album, I guess you have to stick with your greatest hits.
The Verdict: The band was in fine form, so you'd have to guess that the time off did them some good. Everyone seemed energized by the music and Boyd seemed to be intensely tuned into the lyrics he was singing. A sonically solid performance all around.
Incubus setlist
Pardon Me
Nice to Know You
Anna Molly
Stellar
Megalomaniac
Circles
Love Hurts
Just a Phase
Drive
Make Yourself
Dig
Redefine
Warning
Oil and Water
Quicksand
A Kiss To Send Us Off
Wish You Were Here
Aqueous Transmission
Encore
Punch Drunk
Let's Go Crazy