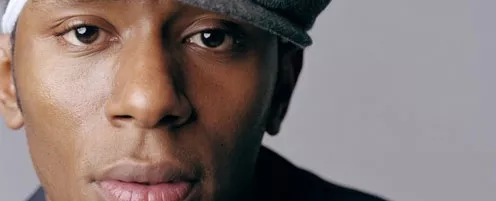 OK, I love the acting chops displayed by rapper-turned-thespian Mos Def, but I am ecstatic that he recently made the choice to step away from the movie screen for a second to focus more on music.
A few months ago, the underground-hip-hop-flavored MC released his new CD, The Ectstatic, to rave reviews and now he's taken his show on the road. Catch him at Amos' Southend Wednesday, Aug. 12, performing cuts from his new album along with classic joints.
Of course, if you miss seeing him in the flesh, you can always watch him on the small screen in The Italian Job or something … but that's just not as fun, now is it?! $30-$35. 8 p.m. Amos' Southend, 1423 S. Tryon. 704377-6874. www.amossouthend.com.
To whet your appetite, here's some footage of the man in action:
Oh and Jay Electronica is the opening act. For those who've never heard of him, here's a little bit about the cat: