Kings of Leon w/ The Walkmen
Bojangles Coliseum
April 30, 2009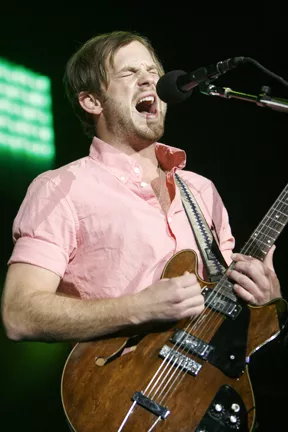 The Deal: Kings of Leon draw roughly 5,000 to the "Bo-Round" for a night of good ol' rock 'n' roll.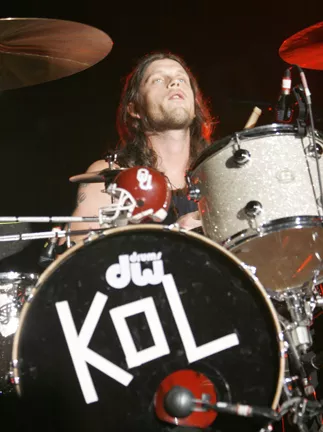 The Good: Approximately half of the crowd didn't even appear inside the area while opening band The Watchmen were performing — those in attendance were clearly there for Kings of Leon. The band kicked off its set with "Crawl" off of its latest disc, Only By the Night. From there, singer Caleb Followill showcased his vocals going from mellow ("Cold Desert") to barbaric screams ("Charmer").
The band showcased songs from all four of its albums, though few from its debut Youth & Young Manhood. It brought out "Molly's Chambers" early on in the night. Having seen the band on the main stage at Bonnaroo two years ago, the smaller arena setting felt like a better setting for the band, where the stage didn't swallow them up and all in attendance were there for KoL. The band played for roughly one hour before taking a few minute break and returning for a five-song encore.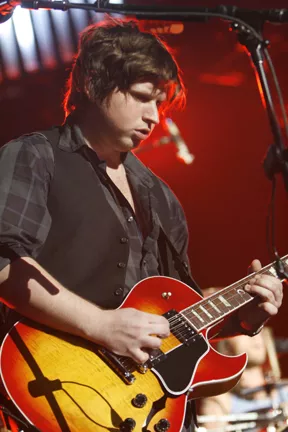 This isn't a band that's looking for a flashy stage show. Aside from a number of fence-like bands of light above their heads, the Followill clan did little other than perform the music. Nathan would walk toward the drums from time to time, often taking a drink from a glass of red wine and Matthew Followill found time during "Closer" to play guitar with his teeth. Aside from that, it was about the music and lyrics.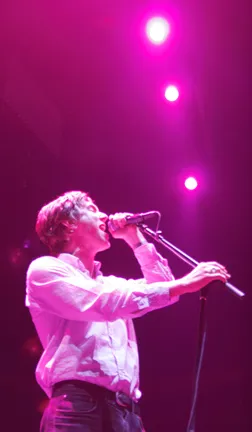 The Bad: I've heard a lot of people compare The Walkmen to Cold War Kids, but I didn't see any resemblance at all. The Walkmen actually seemed pretty lifeless on stage and appeared to just be going through the motions without effort of getting the crowd up and ready for the Kings.
While the Kings did sell out Madison Square Garden, they should be a little bit more humble about their growing popularity. Caleb told the crowd, "Next time, bring your friends," referring to empty seats in the tops of the lower levels. He also said, "For those who didn't know this was a rock concert, this one's for you," before launching into the band's hit single, "Sex on Fire." There was no sign of "Red Morning Light," which had been played at numerous other shows on the tour. Sad that the biggest reaction was to "Sex on Fire," with so many other fantastic songs played, but such is life...
Oh, and my condolences to the girl that was hurling into the garbage can during the fourth song of the show. Must have been a long night for her...
The Verdict: Overall, it was a great show that makes you question why Kings have not grown into larger venues by this time. If you haven't heard them by now, I might have to ask where you've been hiding.
Kings of Leon Setlist
Crawl
Taper Jean Girl
My Party
Be Somebody
Molly's Chambers
Fans
Milk
Four Kicks
Charmer
Sex on Fire
The Bucket
Notion
On Call
Cold Desert
Use Somebody
Slow Night, So Long
Encore
Closer
Knocked Up
Manhattan
Instrumental
Black Thumbnail