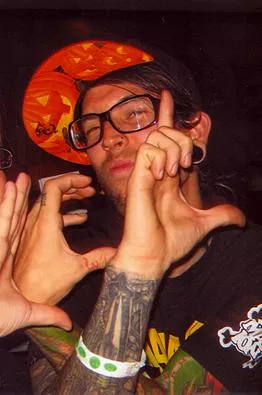 Coma League Imagine a Tusk-era Lindsey Buckingham jamming in tight quarters with a Murmur-era Peter Buck, backed by an any-era Swell Maps, all hopped up on a muscle relaxer speedball. Think a Southern-fried garage band sound (back before bands started trying to sound like garage bands, but rather came about it honestly). OK. You know what? Fuck it. The pet project of the super-talented show poster designer and visual artist Ben Gelnett, Coma League have a tasty little EP out thru Kinnikinnik Records, and a listen to that will tell you more than I can. All I can say is: me likee. With Altamira, The Wekends, Pinche Gringo. The Milestone (Davis)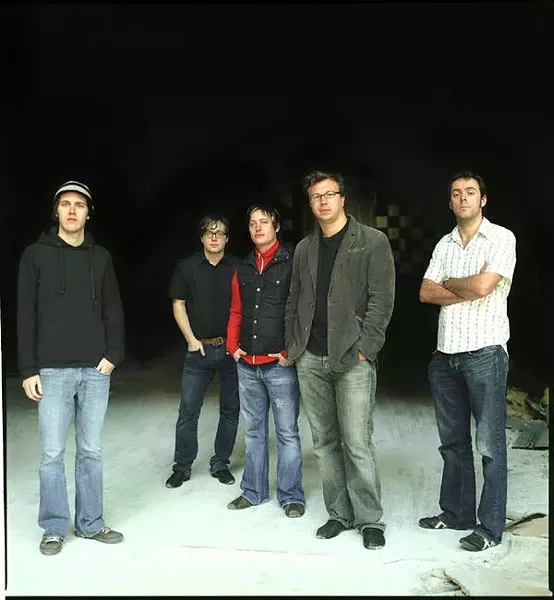 Gomez
Brit poppers Gomez are touring in support of new recording
A New Tide
. Gomez can be trip-hop, retro, spacey, bluesy and even folksy. The blokes' laid-back hipster rock is inlaid with funky beats, twirling sounds and guitar eclecticism. It's a mix of understated pop with some over-the-top rock. A decade after their stunning debut, the gents remain relevant and damn inventive. With Josh Ritter.
Visulite Theatre
(Shukla)
Chris Cook
N.C.-based singer/songwriter Cook is releasing
Bag of Emotions
this week. Cook's been penning wonderful folk-country and southern, Stones-styled blues rockers for years. He has obviously settled into the ease of solid songcraft of a veteran who's made the rounds around these parts, as well as all over the world, for a couple of decades. Cook's country rock and boogie fit right along with somber balladry.
Double Door Inn
(Shukla)
Altamira
Instrumental trio from Philadelphia twirls jazz, punk and progressive jamming with anything else that comes to mind. Altamira's adventurous prog rock evokes an electrified Mahavishnu Orchestra with some of the instrumental punk bands that used to appear on the legendary but now defunct SST Records. Also on the bill: The Wekends, Pinche Gringo and Coma League.
The Milestone
(Shukla)