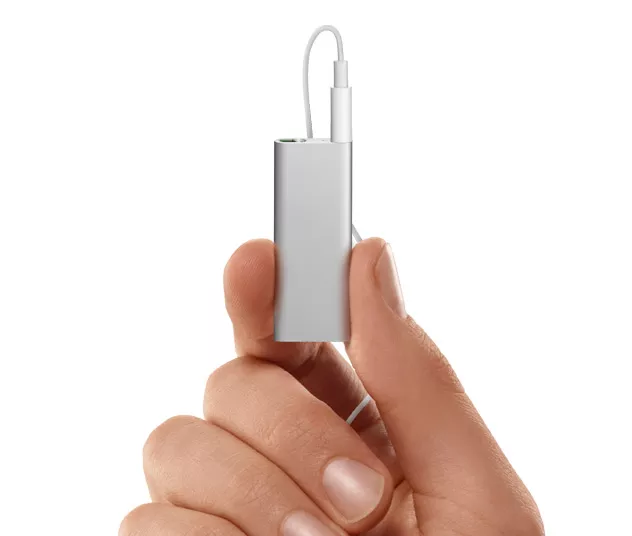 Apple has launched a new iPod Shuffle that they claim is the world's smallest music player.
One of its funky new features is called VoiceOver which allows you to hit a button and the iPod will tell you who the artist is and what the song is — in one of 14 different languages.
It's got 4GB of storage, which is enough for 1,000 songs and allows for multiple playlists. The controls are now on the earbud cord.
It's amazing how far technology has come... I can still remember eight-tracks.