Gregory Douglass
Battler
Emote Records; Release date: March 3, 2009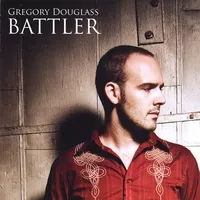 The Deal: Singer/songwriter Gregory Douglass releases seventh studio album, titled Battler.
The Good: The album is deeply melancholy with lots of layers. It starts with the melodic, piano-driven track "Broken Through," and leads to the album's second track "Cathedrals," which offers some loaded lyrics about religion and sex. Highlights on the album include, "Devotion" a ballad with orchestral elements and soulful vocals (reminiscent of Gavin Degraw) from Douglass, "Day of the Battler" a chaotic mix of sounds with a melody similar to one of Fiona Apple's song concoctions, "No Apology" a short but touching a cappella hymn and "Stay" a sad, yet soothing track. In addition, kudos also are in order for guest appearances by Righteous Babe Records' Anais Mitchell on "Sadly" and soul gal Grace Potter (of the Vermont-based blues/soul/rock band Grace Potter and the Nocturnals) on the album's final track "Ordinary Man."
The Bad: Songs on the album were decent, but didn't really possess any strong, catchy hooks.
The Verdict: Gregory Douglass' album Battler is worth checking out. It's soulful with harmonies that will take you on a ride down a melancholy road, and from time to time, it might even pick you up a little too.