George Clinton
Neighborhood Theatre
Feb. 28, 2009
The Deal: The Godfather of Funk hits Charlotte for a three-hour tour of classic P-Funk and some newer hits.
The Good: If you wanted the funk, you were in the right place. Clinton hit the stage around 10:30 p.m. and the band kept going for roughly three hours. Sure, most of the stuff you'd expect was played — "Give Up the Funk," "Somethin Stank and I Want Sum," "Bounce 2 This," and "Flashlight." He also played the newer song "Hard as Steel" from TAPOAFOM.
Michael Hampton shredded the hell out of plenty of guitar riffs, showing why he's been with the band since age 17. Garry Shider, aka "Starchild" or "Diaper Man," also did his job as the musical director.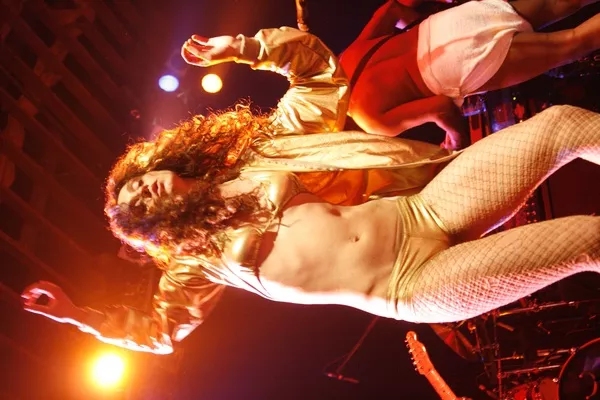 One of the talented female backup singers found time to roll around on skates in a bikini. She was more than eye candy though as she held her own in a duet with Clinton. Funny that when I did some research on her online, I found out she was "Peaches" on "Flavor of Love."
Who else is gonna get 20 people on stage and make it sound fantastic?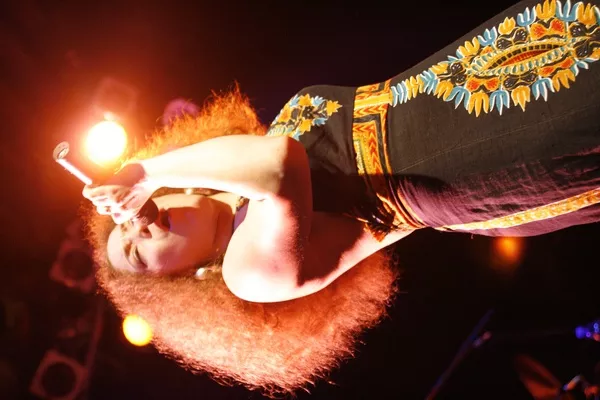 The Bad: I won't say she was bad — Kendra Foster got out there and warmed up the crowd for 30 minutes with a mixture of her own songs and some old Funkadelic. However, it was clear from all of the "We want the funk!" chants that people were there for Clinton and no one else would do... It helped that Foster was backed up by members of P-Funk though.
Let's face it, George is getting old. That's not a bad thing because he can still tear the roof off, but when I saw him the first few times, he never left the stage. This time around, he took a few breaks.
The Verdict: It may not be as consistent, or draining (the first time I saw him the show lasted for four hours), but he can still give the funk as good as he ever did.