Sad news in the Charlotte music world today as I just received word that Monday Night All-stars singer Charles Hairston has passed away after a long battle with cancer.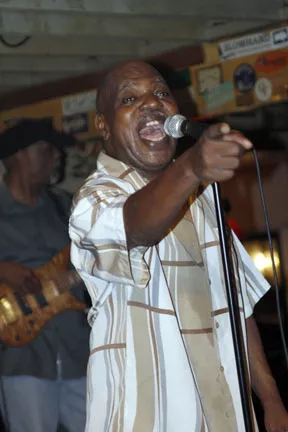 The singer was in his early 60s and performed with every ounce of energy he had, every night he got on stage. I had the pleasure of speaking with him last September and his attitude was fantastic and you could easily see how much he loved to perform as much as he could.
Hairston would jump into the crowd to serenade the ladies and constantly wipe sweat off of his brow as he sang and danced for hours on end. There aren't many performers around that could draw a large crowd on a Monday night, at midnight, for more than a decade.
The Monday Night All-stars have been performing at the Double Door Inn for 13 years. A memorial service and celebration of his life will be held on March 8 at the Neighborhood Theatre. I'm sure it will be a sad night at the Double Door tonight.
Heaven just got a fantastic peformer to join the all-star jam up in the sky...