U-Melt NYC quartet's progressively-charged grooves and jamming underscore the veteran musicianship that's lit with jazzy keys, funky guitars and a solid rhythm section. The key to its fluid sound is the combination of unattached (to any genre) improvisation tinged with a knowing interplay. The jams aren't overly spacey and are just funky enough to suit any occasion. The Mumbles will open. Double Door Inn (Samir Shukla)
Son Volt
In retrospect, the bigger story was how Jay Farrar and Jeff Tweedy lasted as long as they did in Uncle Tupelo, not that they split up. Tweedy's an extrovert, and his well-documented creative restlessness makes Wilco a compelling story; the reserved Farrar, on the other hand, evolves by burrowing deeper into the country rock templates of Dylan and Crazy Horse Young (with the occasional nod to
Revolver
and
Pleased to Meet Me
). Still, for those content to follow an artist fully committed to this ethos, the nuance is just as compelling, and on stage Farrar gets a six-string boost from one of the best young twang-guitarists in the business, Chris Masterson. Alvin Youngblood Hart opens.
Neighborhood Theatre
(John Schacht)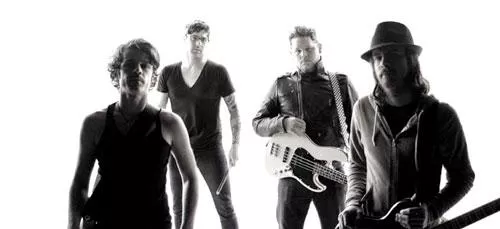 The Noises 10
The record deal with Jive may have fallen through, but that doesn't mean these guys don't have talent. They pack the Visulite and Snug Harbor every time they play, but this time around, it's a little bit different. They're at a different venue and they're going "unplugged" for an acoustic recording session. Probably well worth getting in and checking out.
The Evening Muse
(late show) (Hahne)