Charlotte Musicians
Evening Muse
Feb. 14, 2009
The Deal: Some New Familiars get together with a Volatile Baby, a former Near Misses and friends to put on a show of cover songs.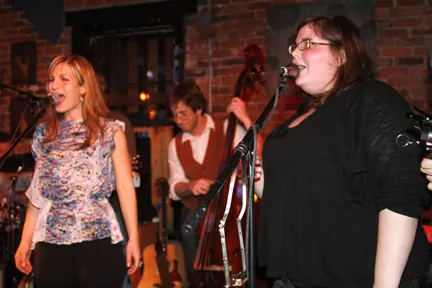 The Good: It was all good for those in attendance. The group of musicians — Justin Fedor, Eric-Scott Guthrie, Josh Daniels, Daniel Flynn, Pat Maholland, Reeve Coobs, Allison Modaferri, Jason Atkins and Grey Brewster — put on one helluva show from 11:30 until the wee hours of the night as they rambled and rumbled through a bunch of cover songs.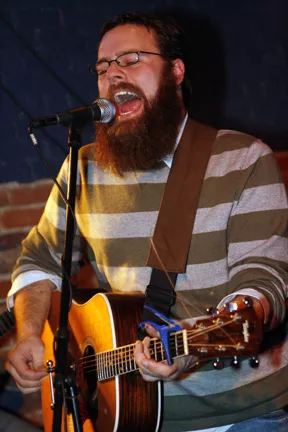 While some of it was done in the style of the New Familiars, the addition of female singers and electric guitars definitely kicked the sound in a different direction from what you'd ordinarily see. After all, this wasn't a New Familiars gig, but a showcase of local talent and the combined forces of numerous locals. Coobs showcased her vocals on "My Girl" while Modaferri joined her for a rousing rendition of "Go Your Own Way" to close the night.
The Bad: That more of these "supergroups" don't play gigs like this more often around town.
The Verdict: It's not the same people playing the same covers all the time — it was a unique evening of talented musicians and songwriters getting together for fun and a good time for all. Let's face it — you should have been there.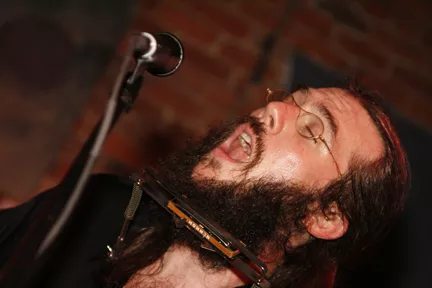 Setlist
In Love with the World
New River
So Alive
Smile
It's OK
MILLS
Got This Disease
Weight
My Girl
Loving Cup
Come Pick Me Up
Ophelia
New Minglewood
Long Black Veil
Fever
Stop Draggin
Simple Twist of Fate
You Ain't Going Nowhere
Go Your Own Way