My friend, Vittoria, from Chicago was in town this past weekend, so I took her to Bartender's Ball... and in describing it to her I said, "Remember the scene in Willy Wonka and the Chocolate Factory when they walk into the factory to a magical chocolate wonderland? Well, kinda like that, but with alcohol."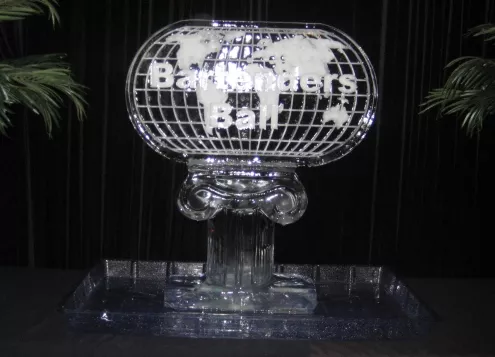 Because a ticket to Bartender's Ball is the golden ticket. Just about every bar in Charlotte sets up a bar booth in the Blake for a nightlife convention that is one massive adult prom where all the punch is spiked.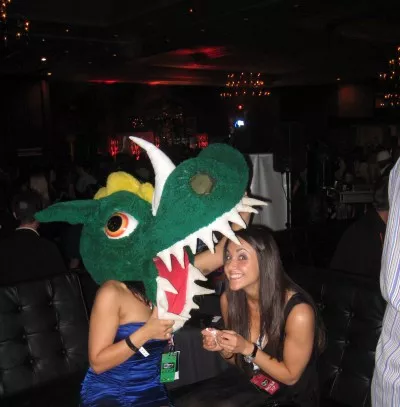 I ended up in a dinosaur costume — for some reason Loft 1523 had a dinosaur mascot. That is just one example of the shenanigans that goes down at Charlotte's biggest party.
This year, the Ball of bars had an international theme…..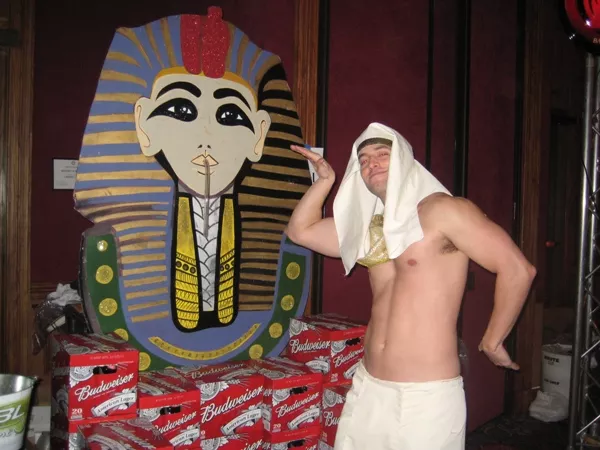 Brick and Barrel had an Egyptian theme where you could take a shot out of King Tut's mouth.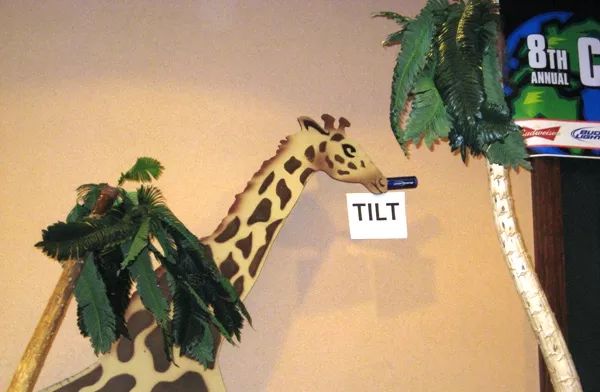 Hooters had snow bunnies for the Arctic theme, Tavern on Park was Sweden, Tempo was Latin America PJ's Coffee and Lounge was Morocco, and TILT was Africa with a booth that reminded me of a drunken Madagascar cartoon.
Howl at the Moon was Singapore and served the greatest thing since Sweet Tea Vodka... ZEN Green Tea Vodka. La Paz had a Hawaiian tropical theme while 1900 Mexican Grill got to be Mexico, and Connelly's, Tyber Creek and the Attic recycled their ice bar and luge theme.
Meanwhile, Whisky River was the Old West, SUITE was Greece, Strike City was Cuba and Blackfinn was Vietnam — and their booths were all interlinked and adjacent kinda like in the EpiCentre.
Mez's set up was more like a little V.I.P area… so I deemed that one Dubai and Dixie's was Kazakhstan a la Borat.
Some of the judge's favorites included On the Roxx with its Amersterdam Red Carpet district, Alley Cat with its Japanese theme and elaborate wardrobe and Blackfinn who took its Vietnam scene to another level by dressing as the characters of Tropic Thunder
And the reward for best bar of the ball goes to... Please stand by because it's not announced and therefore I can't tell you yet.
Another installment of Random Brittney Relevations...
I felt like such an asshole when I went to tip the guys at Brick and Barrel into a jar that read: "We're half naked, please tip," and realized that I hadn't hit the ATM thus I had no cash and I clearly couldn't charge a tip. So, I went on a mission to find an ATM because considering it's Bartender's Ball... the bartenders are the belles of the ball. Tip them, damn it.
And I went to Zada Janes for my "Morning After Meal" and heard in my peripheral audio the table of girls next to me talking about how they spent their Valentine's Day at a lesbian pudding wrestling party. I might be the nightlife writer, but someone has to tell me where these kinda parties are in Charlotte!