Nicolette Emanuelle, The Hot House Hefftones, Thief, S.O. Stereo
The Evening Muse
Jan. 3, 2009
The Deal: Two "shows" in one night at the Muse offers a look at some of the variety of Charlotte's music scene.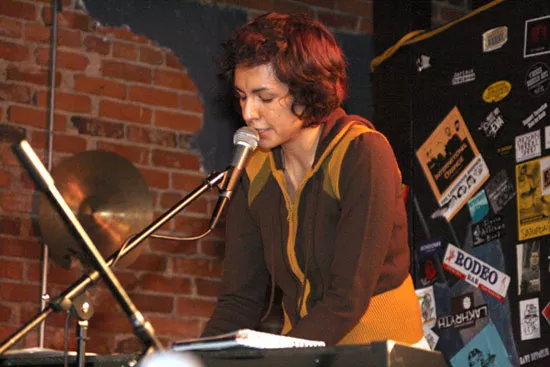 The Good: I'll start at the beginning. Nicolette Emanuelle opened up the early show with a fantastic piano-driven set. She often draws comparisons to Tori Amos, though her themes may come across a little darker. With only a drummer to back her, Emanuelle delighted with her talents on the keyboard, vocals and in songwriting. She'd even go back out to perform a few songs on cello with the next act...
The Hot House Hefftones were the second act of the early bill and hit the stage swinging with their combo of jazz and swing with some New Orleans flavor added by the trio of horns.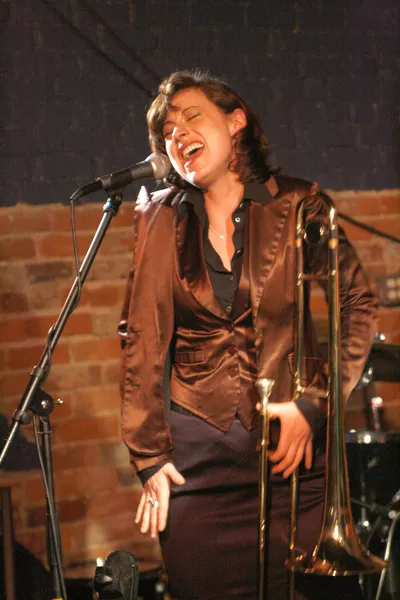 Singer Emily Estrella has one helluva stage presence on her as she sang and swayed, made faces and gestures to go with the lyrics and just appeared to be having a great time. A group I hadn't seen before, but one that I'm hoping to catch again soon.
Thief was the middle act on the third bill and got things a little more charged up with a full band, indie-rock sound as players even found time to change up instruments. Seeing as how the group drew a decent crowd to the Muse that required chairs to be moved out, I'd keep your eyes out for these guys.
The final band of the night was S.O. Stereo. Frontman Bradley C. Davis sank himself into the lyrics and let his emotions pour out through the band's brand of straight-forward rock. Having seen the band more than a year ago at Tremont, I can easily say they've come a long way since them and appear a lot more comfortable on stage.
The Bad: No complaints. The only bad thing may be shortened sets due to the number of bands performing... I also had to wonder what was up with the guy in front of the stage during S.O. Stereo's set. He thrashed about and danced his ass off into a pool of sweat. As we debated what drugs he might be on, we also wondered if he'd smash his head into any of the monitors as he flailed about. Thanks to the lovely lady who moved bottles out of a potential head-banging target area — glass in his forehead would have been less than entertaining.
The Verdict: A great showcase of local bands with varying styles comprised two "shows" in one night. I'd recommend catching any of them the any time they're performing.