Have you made your New Year's resolution yet?
One of my New Year's resolutions this year is to stop procrastinating about everything in life ... oil changes and inspections, hair cuts, booking flights, returning calls ... my plans for New Year's Eve. I have been inundated with e-mails asking me what is going on for New Year's Eve and what I'm doing. Well, I don't even know yet -- what I'm doing that is. (That resolution has yet to take effect, apparently.)
But I do know that I am going on my seventh New Year's in a row without a midnight kiss ... That, and what's going on in Charlotte from PG-rated parties to black-tie balls to parties promising champagne toasts and "party favors."
Here's a rundown of some of the festivities around town ...
* It's only been open for a matter of months, but Blackfinn is hosting a 12th annual NYE party. Since the SouthEnd Brewery and Wood's on South closed, this party has relocated to Blackfinn. Tixs are $80 and available here.
* The Comedy Zone and Old Town Bistro will "Laugh Away 2008" and "Laugh In 2009" with a dinner and a show at the The Palmetto Room in Rock Hill. For tickets call 704-293-0624 or click here.
* Coyote Joe's will be celebrating the new year, country style. $10 cover includes champagne toast and line-dancing. Yee haw! And FYI: Coyote Joe's is becoming smoke-free, thus you don't have to worry about spontaneously combusting in lieu of all the smoke and hairspray.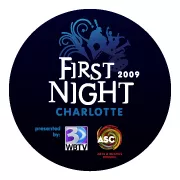 * First Night Charlotte is making a comeback. For the first time since 1995, the nationally branded PG-rated New Year's Eve party will kick off in Times Square — or the square rather (Trade and Tryon) at 7 p.m. Festival festivities include Charlotte Dance Festival, SlamCharlotte, Charlotte Blues Society All-Star Band, Sweetbriar Jam bluegrass band, The Fettuccini Brothers juggling comedy group, Gay Men's Chorus of Charlotte and more. This link is your portal to purchase the mere $10 tickets. First Night isn't the only celebration going down in Uptown … but it is the only non-alcoholic one.
An epic NYE at the EpiCentre.…
* Suite hosts New Year's Eve "Extravagance," with a champagne toast, cash balloon drop and music by DJ Nova.
* Whisky River will have a continental breakfast buffet.
* You can howl in '09 at Howl at the Moon. The deluxe party package at $60 per person gets you a full catered dinner and a reserved table. Standing-room-only tixs are available for $25.
* Mez's 1st annual Blacktie Ball. Tickets start at $40 and are available here.
* Dixie's Tavern is combining New Year's with Mardi Gras for one hell of a big Bourbon Street style bash.
* Alley Cat is rockin' in 2009 with U-Phonik
* The Forum's NYE bash will have a buffet of music with Rock and Hip-Hop in the main room, Latin House, Bachata, Reggaeton in Pravda Lounge, and Progressive, Electro and Fidget House and Trance on the Roof Garden. Tickets are $30.
* And you can always go HOM for the holiday…. DJ Wiiz Kid will be playing in Play while Fred Everything and Johnnie Davis live it up in Liv.
* Go Back to the Future at The Breakfast Club bash where 1989 meets 2009. Hosted by 107.9 The Link's Bandy from the "Matt & Ramona Show."
Or you can go all out and party well past midnight with the Omni's French Kiss New Year's Eve.
And outside of Uptown and all around town ...
* The Sunset Club is going to party like it's 19… 20. The costumed celebration of a new year includes flappers and Zuit Suits. Party starts at 8 p.m. in 1920s style (Live big band, food and cocktails) then as we get closer to midnight the party will transform into 2009 where DJ Rowshay will take the wheels. The Sunset Club's party favors include go go dancers. For VIP information call Derek @ 704-400-6571 or e-mail at derek@sunsetclubcharlotte.com
* A "Night of Sin and Debauchery" is cooking in The Sol Kitchen at Apostrophe Lounge. An intimate gathering for those of you who are over the overcrowded. Tickets are a mere $25 and for that you can have your cake and champagne toast, too.
* Simplified is ringing in the New Year by rocking and rolling at Visulite Theatre
* Tommy Ray and the Rayguns and Hick'ry Hawkins will play the New Year's Eve Bash at Puckett's Farm Equipment.
* Creative Loafing is sponsoring the big bash over at Double Door Inn featuring Dirty Dozen Brass Band guitarist Jamie McLean.
* Paul Thorn Band will be rocking and rolling over at Neighborhood Theatre.
* Sports Connection's celebration for the family (and big kids) includes Laser Tag, Bowling, Rock Climbing, Jumping, Playing and Dancing. You can register for the G-rated New Year's Eve here.
* The Comedy Zone and Embassy Suites in Concord has two NYE shows. The 8 p.m. show includes national comedians and a dinner buffet and the 10:15 p.m. Laff into 2009 show includes three top national comedians and a breakfast buffet. Tickets are available here.
* For $35 InnerCircle Events will take you on a Voyage to Monte Carlo at Ballantyne Resort's Le Chateau de Lodge with a theater screen televising a live feed from NYC Time Square and music from DJ Paradime.
* At Loft 1523 a $90 cover will get you penny drinks.
* The 5th annual NYE celebration at Dilworth Neighborhood Grille has five bars, two buffets, and DJ Method & DJ Scooter spinning some oldies but goodies. Tickets are $69 and can be purchased by e-mailing DNG@carolina.rr.com.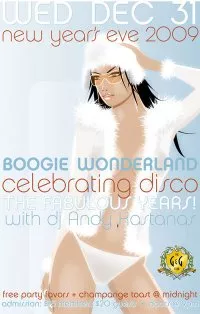 * Rock in a Boogie Wonderland at the Garden and Gun Club with a disco New Years with DJ Andy K.
* The Old Courthouse Theatre presents New Year's Eve Murder Mystery Dinner Theatre and Silent Auction at Lowe's Motor Speedway. Tickets are $75 per person or $150 per couple.
* Rusty Rudder will celebrate New Year's on the lake with live music starting at 10 p.m. and a mere $10 cover.
* Boardwalk Billy's in University has live music, a champagne toast, and no cover for their off-campus celebration
* Get buck wild at Buck Wild's 2nd Annual New Years Eve Blow Out. Hosted by Kristen from 106.5 The End with Angie Aparo performing live. $15 cover and a $5,000 cash and prize Balloon Drop. Get tickets at 1065.com.
* The Flying Saucer Draught Emporium's has music from Jay Mathey. Admission is $5 for U.F.O. club members or $10 for nonmembers and the reservations include a bottle of champagne and a disposable camera for $40
* Jokers Dueling Piano Bar in Mooresville has a dinner buffet, champagne toast and party favors with entertainment by Keith, Matt and Nathan Carter, and Maysameth. Tickets are $35
And if you like your NYE spicy ….
Charlotte Salsa is hosting a Latin Party at the Crowne Plaza for New Year's Eve with music from live salsa band "The Latin Project" and live performances from Charlotte Salsa and the Charlotte Tango Society.
* And I received this invite to 3 Pesos reading (what I can not read):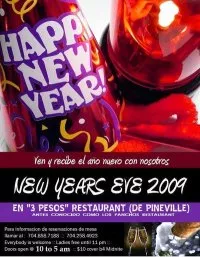 ASI ES!! HASTA LA 5 DE LA MANANA, LO MEJOR DE LO MEJOR EN UNA MISMA NOCHE, ESTE MIERCOLES TODO EL MUNDO BIENVENIDO !!
BAILA TODA LA NOCHE SIN PARAR !!!! RECIBE EL ANIO NUEVO 2009 A LO GRANDE !!
RECUERDA !!! TODOS ENTRAN !!! NO EXCEPCIONES !!!
Y HASTA LAS 5 am
But I was able to translate the Web site: DJPEPE704.COM
* And then there's the After Midnight Mega Rumba at Bahia Restaurant on Central Avenue. Until 6 a.m. featuring seven DJs including DJ Danny Diaz from Power 98…. 18 & up are welcome.
* New Year's Eve Benefit Bash for NoDa School of the Arts.
* Jazz up your eve evening at Pineville Dinner Theater with a five-star dinner buffet and the critically acclaimed show The Bible: The Complete Word of God (Abridged) followed by a Jazz Trio ... and a breakfast buffet to the conclude the eve-ning. Tickets are $65 a person and $125 a couple.
* C.O.C.O Brown and the Phat Cat players at Utopia.
And where I'll most likely end up ...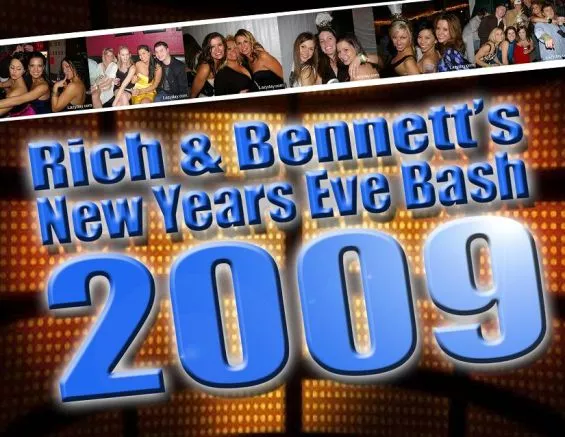 Party promoters Rich and Bennett are moving their annual soiree from Hawthorne's Pizza to the new Common House in Plaza Midwood. The party serves as the restaurant's grand opening, but will serve a dinner buffet from Hawthorne's Pizza. Tickets are sold out but they do have a waiting list
But I do already know that I will be at Blackfinn Thursday night watching the Orange Bowl!
Regardless of where you opt to have your champagne toast... Cheers to the New Year!