Tis' the season of giving ... but given the economy, a lot of corporations are forgoing their company holiday party — no need to "Ba Hum Bug" about it, it's better than going out of business.
The Bobcats however still hosted the jolliest of holiday parties — and I'm not talking about the "get the staff drunk and watch the drama unfold" kind of party, I'm referring to the annual Holiday Party for the Kids held this week at Extravaganza.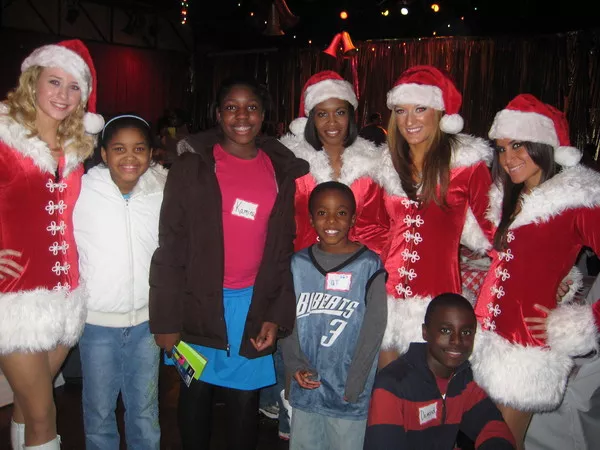 The Bobcats invited more than 300 kids to come party with the players. And by party I mean eat pizza, decorate sugar cookies, get their faces painted, have a balloon animal made and just plain play. The party was a Bobcats Season of Giving event as the kids in attendance who have toys came and donated to those who didn't. Kinda like the PG Rated version of Second String Santa.
The Q&A with the players was like a scene from Bill Cosby's "Kids Say the Darndest Things" when a little boy asked the team how mad Sean May would be if he ate his cookie.
While the players were interrogated, the Lady Cats were swarmed for autographs. They were signing jerseys, napkins, programs and even a pizza box. I'm convinced that little kids just like collecting signatures because a little girl asked me for mine.
"Oh, I'm not a cheerleader," I said. "I don't care," she responded handing me her sharpie.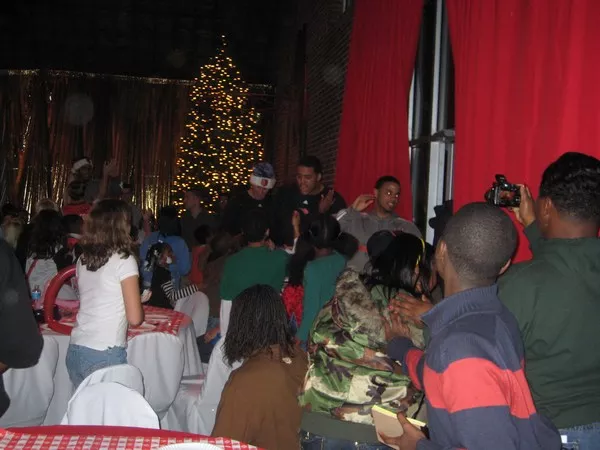 As I was watching all the kids in their party playland I couldn't help but notice a little girl putting cookie sprinkles on her pizza. That, and the boys running around chasing each other and fencing with balloon swords while the girls were chasing the boys either trying to play with them or pinch them. My how the roles change as we get older. While women my age now have to worry about getting roofied, little boys are worried about getting coodies.
As for the economy — if Britney Spears can make a comeback, so can the economy.